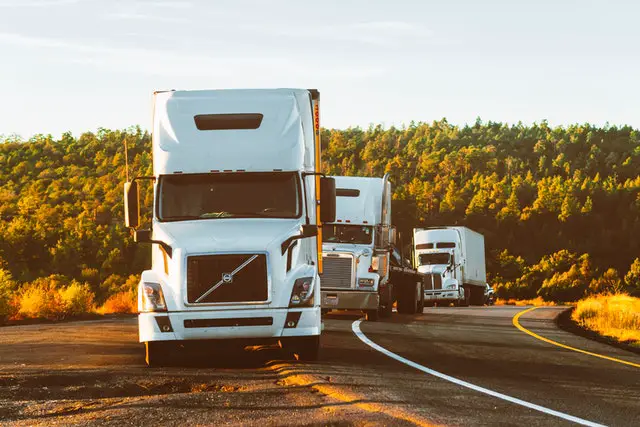 There is a huge demand for students that are working towards degrees in transport management, even to the point that several full tuition scholarships have been given out in the last 2 years. We will review what type of core classes are needed to successfully pass to achieve a transport management degree either in the bachelor's, master's, or doctorate levels. Along with universities that have programs catered and designed to help transportation scholars and available scholarships that students can apply to immediately.
What are some core classes for a transportation management student:
History and evolution of logistics
Modes of transportation
Costs of transportation
Class and commodity rates
Transportation law and deregulation
Internal logistics and global supply chains
Leading technology and trends in logistics
Transportation Systems & Society
Introduction to Transportation Funding & Finance
Transportation Marketing & Communications Management
Transportation Policy & Regulation
Transportation Planning & Project Development
Leadership & Management of Transportation Organizations
Report Writing
Project Design
Transportation Emergency Management
Transportation Security Management
Managing Technology Innovations in Transportation
Project Management in Transportation
Transportation & the Environment
Maritime Transportation Management and Security
Behavioral Science and Urban Mobility
Statistics, Computation and Applications
Modeling with Machine Learning: from Algorithms to Applications
Machine Learning
Now, what universities have the best transportation programs available both domestic and internationally?
The University of Arizona
University of Buffalo – New York
Portland State University – Oregon
George Mason University
American Public University
Texas Southern University
Malmo University – Sweden
Linköping University – Sweden
University of Oviedo – Spain
Antwerp Management School – Belgium
Vrije University Amsterdam – Amsterdam
School of Business, Economics and Law at the University of Gothenburg – Sweden
Athens University of Economics & Business – Greece
IMT Atlantique – France
TU-Campus EUREF – Germany
Kedge Business School – France
Warsaw University of Technology – Poland
Cranfield University – United Kingdom
EURECOM – France
Hasselt University – Belgium
University of Surrey – United Kingdom
What type of scholarships are currently available and ready to apply to? We will set up a list so students can actively check out each one:
Charles Abrams Scholarship
APA Planning & the Black Community Division Scholarship
Jack E. Leisch Scholarship
TMC / SAE Donald D. Dawson Technical Scholarship
HSF/Marathon Oil Corporation College Scholarship Program
Ginger and Fred Deines Mexico Scholarship
ABA Member Scholarships
Peter L. Picknelly Honorary Scholarship
Yellow Ribbon Scholarship
A-1 Auto Transport, Inc. Scholarship
Eisenhower Graduate Fellowship scholarship
ACI-NA Commissioners Scholarship Fund
Chad Jones Memorial Scholarship Program
CSCMP Future Supply Chain Star Scholarship
David R. Parsley Endowed Scholarship Fund
Davis-Kassa Scholarship Program
Harvey P. Sommerer Memorial Scholarship
Howard Bernstein Industrial Distribution Scholarship
ISM Pharmaceutical Forum Supply Chain Management Scholarship
ISM-Pittsburgh Supply Chain Management Scholarship
James Greathouse APICS Certification Professional Scholarship
John J. Murphy Supply Chain Scholarships
Students that are searching through all of the scholarships to simply find a very specific field study subject should try out our "sort through category" to help them narrow down the right scholarships waiting for them. This is the best way to accomplish a no so easy task. No matter what, students will always have the better advantage in winning or receiving a scholarship award if they apply to more than one.