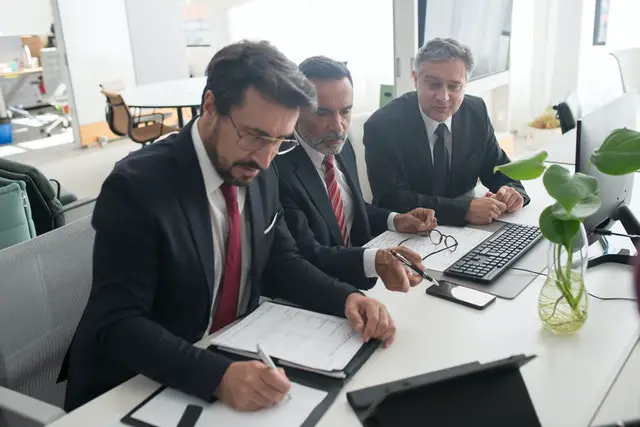 Where do economic scholarships fall on the easily accessible scale to be competitive? Well, economics has been paired with political science and the competitive nature that students experience with trying to win economic scholarships is that multiple students are working towards the same degree level at the same time.
Even an economic degree is considered to be one of the most difficult field studies to pursue. Since there are several core programs needed to successfully acquire enough credits to move onto the next level or phase of a Master's or Bachelor's degree is regarded treacherous.
But how many students per year end up acquiring an economic degree?
Under 10% of college students reach a secure degree in economics. Students who earn a Bachelor's range in a 35% amount, with a Master's about 20%, Doctoral degree is around 22%, and then a Post-Master's is around only 3% in total.
When students are searching for economic scholarships, it can be a bit of searching to find one that works for the academic level a student is looking for. We will provide a view examples below:
David M. Rubenstein/Economic Club Scholarship Program
American Institute for Economic Research Summer Fellowship
Fulbright Foreign Student Scholarship Program USA
International Affairs Fellowship in International Economics
Global Economics postgraduate scholarship
Career Integration Fellowships for western Economics PhDs teaching in CEE/fSU, Prague
Masters scholarships for applications from Anglophone sub-Saharan African countries
Georgia NRCS Technical Outreach and Education
AIER Summer Fellowship Practicum Program
Appraisal Institute Education Trust Scholarships
Blanche McKenzie Scholarship in Economics
Citigroup Fellows Program
The University Commission in Pakistan for Economics Scholarship
Enid Hall Griswold Memorial Scholarship
Equilar Scholars Program
Fully Funded International Undergraduate at Ada University
Helen D. Snow Memorial Scholarship
Mid-Atlantic Security Traders Scholarships
Mike Molino RV Learning Center Scholarship
Nebraska Actuaries Club Scholarships
NCITD International Trade Scholarship
NSHSS Foundation Scholarships
Phelps County Bank Scholarship
PSEG Foundation Scholarships
Allan Herzog Scholarship Program
William H. Dickinson Scholarship
Joseph M. Mitchell Memorial Scholarship
Cailloux Scholarships in USA
Mass Communication Scholarships For International Students
Barcelona Institute of Economics (IEB) PhD Scholarships in Spain
The type of fundamental classes that will be needed to take for any economic student would involve these courses microeconomics, macroeconomics, econometrics, mathematics, statistics, data science, Game Theory, International and Development Economics, Single Variable Calculus I, Fundamental Theorem of Calculus, Money and Banking, Labor Economics, Statistics, Regional Economics, Public Finance, Government and Industry, and Economic Institutions. These core fundamental classes are just basic programs needed to earn an economic degree, or at least when looking for an economic scholarship students can look for these requirements.
The top universities that are ready to tackle economics as a field study major are:
London School of Economics
University of Chicago
Massachusetts Institute of Technology
University of Oxford
Northwestern University
Cornell University
University of Warwick
University of Sussex
University of Manchester
University of Hawaii at Manoa
University of Oklahoma
Harvard University
Australian National University
The University of Tokyo
The University of Melbourne
University of Bocconi
University of Pennsylvania
University of California, Berkeley