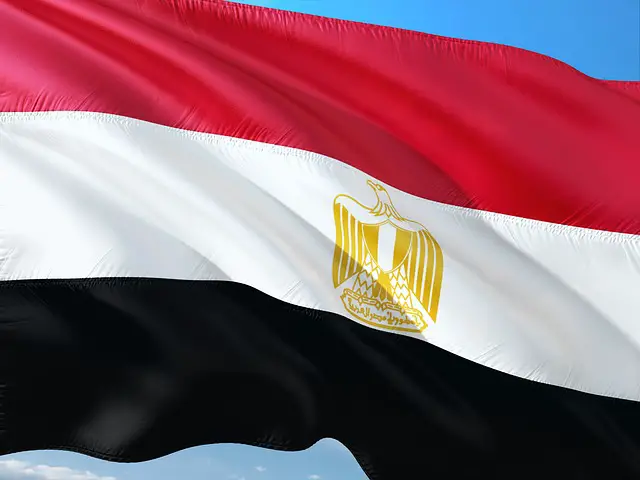 What adventurous students would not want to study in the magical country of Egypt! From an international distance, Egypt is seen for its historical contribution to the beginning of the world's well known dynasty but the actual beautiful scenery from desert landscapes to the Nile should be witnessed in each of our lives.
Why should students study for their Bachelor's in Egypt ?
Maybe it's because Egypt was officially the first country to invent the talent that is writing. Or that Egypt values its education. Unlike some higher education institutions that want students to stay on campus consistently, Egypt focuses on the ideal fact that student's will always do better academically if they have a life outside of school. This is why the country provides multiple outlets, sports, music, and entertainment that all students can enjoy away from the university campus they are attending.
Essentially Egypt wishes each college student has the better lookout for their mental wellbeing, being able to visit family, and overall mental health at hand.
A few of the scenic reasons to study in Egypt are:
Pyramids of Giza
Luxor's Karnak Temple and the Valley of the Kings
Cruising the Nile – specifically "Temple of Kom Ombo" and "Edfu's Temple of Horus."
The beautiful town called Aswan.
Ramses II's great temple
The Red Sea
The incredible city of Islamic Cairo
Egypt's South Sinai region
Old Kingdom Step Pyramid
Cairo's Egyptian Museum
White Desert National Park
The historic and fascinating history of Alexandria
To say that Egypt holds possibly the world's oldest and greatest treasures mankind has witnessed too only means that students who are involved in history or archeology would highly benefit committing a year or two to their studies in Egypt.
Universities in Egypt to look into – These select colleges are some of the cheapest for international students to attend:
The American University of Cairo (AUC)
Mansoura University
German University in Cairo (GUC)
Benha University (BUE)
Arab Academy for Sciences, Technology and Maritime Transport (AASTMT)
Modern Sciences and Arts Academy (MSA)
Misr University for Science and Technology (MIU)
If a student does not have to worry about a budget so much and has college savings saved away, here are other universities and colleges to look at in Egypt:
New Cairo British International School
Schutz American School
Malvern College
The German University in Cairo (GUC) – New Cairo
Modern Sciences and Arts University (MSA)
The British University in Egypt (BUE) – El Sherouk City
Future University in Egypt (FUE) – New Cairo
Modern University for Technology and Information (MTI) – El Mukattam
Sinai University – Arish campus
Nahda University – Beni Suef
Heliopolis University – El Salam City
New Giza University – Giza
Egyptian Russian University – Badr
Canadian International College – New Cairo
When it comes to applying for admission to an Egyptian university each institution has their own set of acquired rules and guidelines. Each student should thoroughly research the university they would prefer to attend before applying for admission.
The common elements needed for admission would be a copy of one's passport, all medical and current medical reports, a bank statement showing that the student will have no trouble covering the tuition and fee costs that will come up, all academic transcripts and transfer transcripts, and a mission statement (letter of intention).