Research & Data
Enhance your Essay, Ph.D. dissertation, Research Paper, Bachelor Degree and Master Thesis
Every college student has run into a problem involving incorrect information, how to obtain enough data research, and collecting enough information to begin their thesis. The main point the website, Pick a Scholarship brings to their viewers is based on correct material.
By encouraging students to aim higher on the education scale, that means an enormous amount of research will need to be conducted by the student themselves. When 'quality control' is not performed to the best of its cognitive ability, students can easily become overwhelmed and disheartened. Instead, Pick a Scholarship is curating a form of knowledge pool where its subsections are divided by subject field, college degree level, and general know-how interests.
As we dive into the world renowned notion of 'scholarship searching' and 'what to write for my thesis,' we are looking to dedicate a database to every student.
Specially, one that comes to mind is the notorious gathering of information to write out a dissertation.

Pick a Scholarship has introduced multiple subject fields when it comes to available scholarships, grants, or even bursaries. However, we are looking to provide more quality knowledge when it comes to writing a thesis. Not only is this an essential step for all Ph.D. level students, but a thesis is a dissertation involving personal research. This personal research is based on the programs and work-study internships the student has been able to interact with.
Students who pursue higher education will without a doubt face either multiple or hundreds of pages when it comes to writing their personal research and methodology dissertation.
But what does it take to write that clever and enticing introduction for a thesis?
Most may not know that there are several stages involved with a thesis introduction. Followed by months or even years of research both personal and theory proven to state a general theory conclusion.
Breaking down a thesis introduction:
● What niche has the student chosen, and who should dedicated insight and research be taking place
● Discussing the topic – informing the reader about what the topic is about
● Bring in the hypotheses surrounding the current research – what is important or what has led to a current change
For all students, there is a necessary beginning and ending to a thesis that attracts attention. In prior thesis engagement, research has been funded to further explore a student's theory, this is what a student is supposed to strive for when writing a dissertation.
What stakes are involved when it comes to the oat milk market? The statistics involved show a wide-range view of how the consumer...
Latest Active Scholarships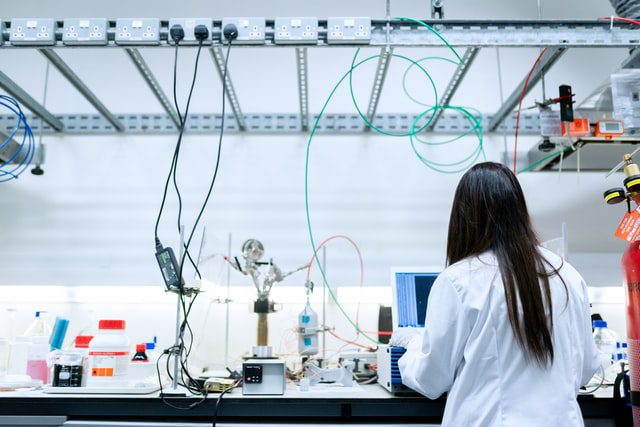 Scholarship Name: Fully-funded International PhD Electrical and Electronic Engineering Scholarship in Low Dimensional Materials for Intelligent Sensors in China 2023
4 min read
Country: China
Description: The University Of Nottingham, Ningbo, China Offers The Ph.D. Electrical And Electronic Engineering Scholarship In Low Dimensional Materials For Intelligent Sensors For The Academic Year Of 2022-2023, The Scholarship Aims To Motivate The Students To Pursue Their Ph.D. Degree In China And To Support Them...
Scholarship Name: $8,000 Bitch Media Fellowship, South Africa 2022-2023
3 min read
Country: South Africa
Description: The Bitch Media Organization is Celebrating Its 21st Anniversary And Is Pleased To Offer Writers The Bitch Media Scholarship. The Program Comprises A Series Of Three-month Intensive Writing Fellowships Aimed At Developing, Supporting, And Reinforcing New And Diverse Voices In Feminist, Activist, And Pop Culture Media. Aware...
Scholarship Name: Undergraduate Scholarships at UCD in Ireland, 2022
3 min read
Country: Ireland
Description: UCD Is Glad To Announce ItsApplications Undergraduate Scholarships At UCD For The Academic Year 2022-23. Students From Ireland Are Eligible To Apply For This Scholarship. The Overarching Purpose Of Access & Lifelong Learning (ALL) Is To Be The 'bridge To Inclusion' Offering Connections, Engagement, And...
Find Many More Scholarships