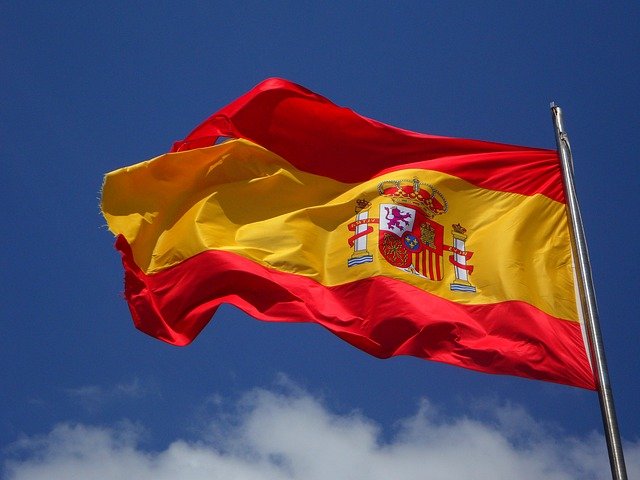 It may come as no surprise that Spain is one of the top cities chosen by students who wish to study abroad. Spain is an outstanding country to pursue a degree for international students. In fact, it is an ideal destination for students who value century-old educational expertise, a beautiful climate, and golden beaches. Spain is an interesting and UNESCO-rich country, with plenty of opportunities to learn, advance, and socialize.
Let alone the beautiful architecture (Spain is an ideal spot for any soon-to-be architecture enthusiasts or students out there). It's hard to narrow down exactly what makes Spain that country that sticks out but it must be because of it's inviting atmosphere.
There are also widely popular programs that Spain has recognized as their most "taken" courses or courses that students are drawn to. These courses range through a wide variety of arts to law enforcement.
Popular courses to take in Spain:
Western American Literature
Spanish Literature
Fundamentals of Philosophy
Environmental Ethics
Popular Music
Humanities and Art
Law
Business Law
Marketing and Finance
Microbiology
Chemistry
Physics
Mathematics
Hospitality Management
To share a few universities that have made the top list multiple times over the last 30 years, it's hard to look away from the gorgeous architecture that each institute exhibits. However, we suggest students learn the local language since this can be a great help towards allowing students to feel more a part of the culture. Nevertheless, all potential students should travel to the country they wish to earn their higher degrees within beforehand to just get a feel of a whole new culture.
Universities in Spain:
Complutense University of Madrid
University of Barcelona
Autonomous University of Barcelona
University of Valencia
Pompeu Fabra University
University of Granada
Autonomous University of Madrid
University Carlos III of Madrid
Polytechnic University of Catalonia
University of Salamanca
The Polytechnic University of Valencia
University of Seville
University of the Basque Country
University of Zaragoza
King Juan Carlos University
University of Alicante
European University of Madrid
IE University
The University of Santiago de Compostela
The University of Castilla–La Mancha
University of Alcala
University of Cantabria,
Pablo de Olavide University
The University of Las Palmas de Gran Canaria
The Open University of Catalonia
University of Girona
University of Malaga
University of the Balearic Islands
University of Oviedo
University of Murcia
Saint Anthony Catholic University
While this is not about scholarships, it is important information since students will need help with filling out both admissions and scholarships which can fall into a similar category.
Use the contact information
Nevertheless, students seeking more information should utilize the contact section that is part of every single scholarship post. This way students can contact the right individual ro admissions office to inquire more about the scholarship.
And it should be noted that this is the only official way to contact additional help in regards to the scholarship.
We solely just post information about a scholarship, but the information that is either contact or a website link that states the university or foundation is the direct access a student should use to properly access scholarship applications.