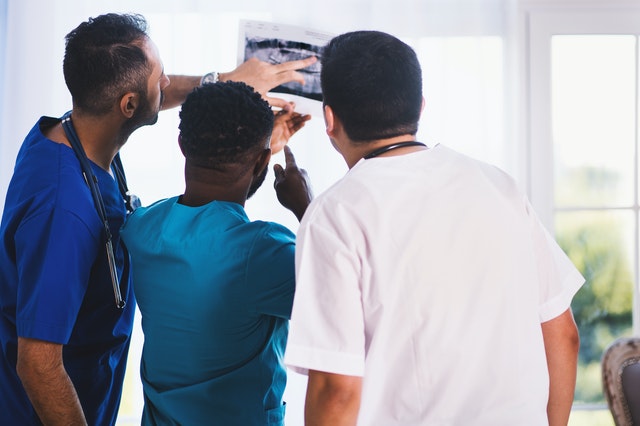 It goes without saying that the subject of Biomedical has far exceeded anyone's previous thoughts and the fact that this field study has become one of the highest paying careers today.
Biomedical consists of biotechnology factors, involving biomedical and physical science. The correct term to look for would be biomedical engineering which would involve students who need to take select classes to even think about applying for this type of field.
The classes needed to work towards Biomedical degree (let alone a scholarship) would involve, these are the core foundation classes needed:
Mathematics
Physics
Chemistry
Biology
Engineering fundamentals
Organic chemistry
Biomedical computing
Cell and tissue behavior
Quantitative physiology
Biomedical technology
Biofluid mechanics and biomedical engineering design
When it comes to such a high-end and quality degree, biomedical will be every bit of 4 plus years at a university. This is technically a certified doctorate style field study, which medical and technology combined, students will easily see a path towards gene and cell therapy careers.
We wanted to highlight the best universities for a biomedical scholarship and the degrees associated with:
Johns Hopkins University, Maryland, United States
Massachusetts Institute of Technology, Massachusetts, United States
Georgia Institute of Technology, Georgia, United States
Duke University, North Carolina, United States
Stanford University, California, United States
University of California–Berkeley, California, United States
University of Michigan–Ann Arbor, Michigan, United States
University of California–San Diego, California, United States
●       American University of Beirut, Lebanon
Linköping University, Sweden
Vrije Universiteit Brussel, Belgium
Leiden University, The Netherlands
University of Groningen, The Netherlands
Radboud University Nijmegen, The Netherlands
University of Amsterdam, The Netherlands
Erasmus University Rotterdam, The Netherlands
Vrije Universiteit Amsterdam, The Netherlands
Maastricht University, The Netherlands
Delft University of Technology, The Netherlands
University of Barcelona, Spain
Autonomous University of Madrid, Spain
Autonomous University of Barcelona, Spain
Pompeu Fabra University, Spain
University of Valencia, Spain
Complutense University of Madrid, Spain
University of the Basque Country, Spain
University of Seville, Spain
Université de Paris, France
Sorbonne University, France
University Paris Saclay, France
University of Aix-Marseille, France
University de Bordeaux, France
University of Montpellier, France
University de Lorraine, France
Claude Bernard University Lyon 1, France
This is only a fraction of available international universities who release biomedical and bioengineering scholarships every year. Biomedical scholarships tend to cover 25% or more on tuition, boarding, and even a few provide international health insurance for the student. This insurance would act as traveler's insurance.
It is expected of all biomedical students that they should present the sole best to their abilities when it comes to scientific research. All students that wish to pursue a doctorate scholarship should understand that a thesis will need to be presented with the scholarship to officially and successfully graduate.
To apply for eligible biomedical scholarships, all potential applicants should understand that they must be enrolled in a highly accredited university or institution. Along with being enrolled as a full-time student who is insistent on pushing themselves through 4-years of college. It may not come as any surprise that biomedical students who want to receive a scholarship that takes care of the financial aspect of their degree will need to be within the top 5-10% of their peer group.