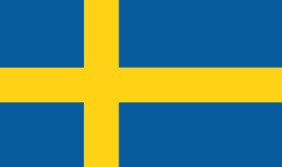 The wonderful landscape of Sweden has been drawing in international students for decades. Not only will students receive the incredible journey of a lifetime, but each student with success will understand why a scholarship to a Swedish university is worth the effort needed.
Readily available Swedish scholarships include:
BTH Scholarships
Chalmers University of Technology scholarships
Dalarna University scholarships
Halmstad University scholarships
Jonkoping University scholarships
KTH Royal Institute of Technology scholarships
Karlstad University scholarships
Karolinska Institutet scholarships
Kristianstad University scholarships
Linkoping University scholarships
Linnaeus University scholarships
Lulea University of Technology scholarships
Lund University scholarships
Malmo University scholarships
Mid Sweden University scholarships
Malardalen University scholarships
Scholarships for International Commercial Arbitration Law at Stockholm University
Stockholm School of Economics scholarships
Stockholm University scholarships
Swedish University of Agricultural Sciences scholarships
University West scholarships
University of Gothenburg scholarships
Uppsala University scholarships
UNESCO Fellowship Scholarships
The World Bank Scholarship and Fellows Program
Scrintal 2021 Scholarship Program
Rotary International district and global grants and scholarships
Produktexperter Scholarship (for students studying already in Sweden)
Open Society Foundation fellowships and scholarships
Jack & Jones Scholarship (for fashion and business-related programs)
This is just to name a select list where there are well over hundreds of scholarships available for international students to attend a Swedish university.
Now with Swedish scholarships, a student must first be sent to a Swedish university to successfully become a scholarship recipient.
In Sweden the number of colleges and universities has grown to more than 50 campuses within the country. But it will be the motto which Sweden's higher education institutions stand by that international students will need to eventually learn. The motto states "freedom with responsibility" because in Sweden higher education comes with a price, but in reality the higher education system is free for native Swedish students. It's the international students who will pay a bit more in tuition. That is unless they apply for a Swedish scholarship to one of the universities.
Maybe the top reason Sweden continues to rank so highly on a global scale when it comes to education and their education system is that students are taught how to take on their own higher education responsibilities.
Typically, when it comes to acquiring a Swedish scholarship the one thing that may not be included is monthly allowance, since the student is expected to potentially acquire a part-time job on campuses or near campuses. This is because the social system Sweden uses wants individuals from other countries to become accumulated to the country.
Now, Sweden is not the easiest country to snatch a scholarship from, instead it's the opposite. Sweden is a highly competitive place where academic merit and volunteer research work allows students to really shine amongst the rest.
There is a huge difference and a massive amount of documentation that will be needed since a student visa or student permit will be needed depending on where the student is from, and since Sweden is at such a high ranking value, that means funds will need to come in through multiple scholarships.