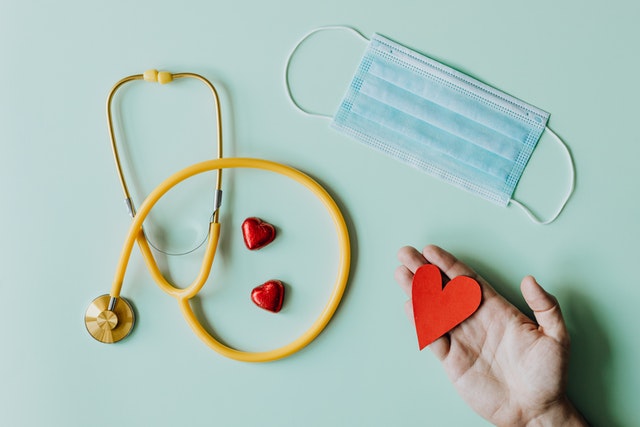 Why is Nursing one of the most sought after degrees and scholarship possibilities? Well, there is the overwhelming addition that anyone that earns a Bachelor's in Nursing is pretty much guaranteed an immediate job right after they graduate college.
Nursing degrees are one of the top three most looked for scholarship opportunities on the internet. From full 4-year scholarship/grants to essay contests that pay an upfront $500 amount to go towards buying any equipment needed for a work-study or intern nursing position.
A big reason that a Nursing degree may be so sought after is that the average age in the United States for a nurse to become a registered RN is 52 years of age, according to a statistical review in 2021. That means the field study of Nursing is one of few degrees that encourages individuals who are older to change their profession towards a new medium altogether.
A statistical poll roundup has stated that 93% of registered nurses are completely happy and satisfied with their chosen career path.
In the United States alone, the equal salary that a nurse would make annually was around $75,000 a year and has steadily increased.
Here is a comprehensive list of the best Nursing Scholarships:
NURSE Corps Scholarship Programs
Nurse Plus Academy Scholarship
Nurses Make a Difference Scholarship
Nursing Economic$ Foundation Scholarships
Oncology Nursing Society Foundation
Transcultural Nursing Society Scholarship
Travel Nurse Source's Future U.S. Nurse Scholarship
TYLENOL Future Care Scholarship
$5,000 American Association of Nurse Practitioners (AANP) Scholarship Program
$2,500 AfterCollege/American Association of Colleges of Nursing (AACN) Scholarship Fund
$2,000 Cherokee Uniforms "A Nurse I Am" Scholarship
$2,500 Daughters of the American Revolution Scholarships
$500 ExceptionalNurse.com Scholarships
$5,000 Geraldine "Polly" Bednash Scholarship
Hurst Reviews/AACN Nursing Scholarship
National Student Nurses' Association (NSNA) Scholarship
Nurse Corps Scholarship Program
Nurses Educational Funds Scholarships
$6,000 Oncology Nursing Society Foundation Scholarship
$3,000 St. Francis School of Nursing Alumni of Pittsburgh, PA, Scholarship
What are the different types of Nursing degrees?
Nursing Diploma and Associate Degree in Nursing (ADN) programs
Bachelor of Science in Nursing (BSN) programs
Master of Science in Nursing (MSN) programs
Family Nurse Practitioner (FNP) programs
Midwifery programs
Doctor of Nursing Practice (DNP) programs
Women's Health Nurse Practitioner (WHNP)
Psychiatric Mental Health Nurse Practitioner (PMHNP)
Neonatal Nurse Practitioner (NNP)
Adult-Gerontology Primary Care Nurse Practitioner (AG-PCNP)
The best way to uncover and search for Nursing degrees is to look up universities that cater to Nursing as a profession. Such as:
University of North Carolina at Chapel Hill
Duke University
University of Pennsylvania
Emory University
University of Washington
University Of British Columbia
McGill University
University of Toronto
New York University
Oxford University
And many many others!
The typical set of classes or programs that need to be taken when trying to reach a set standard for nursing, students need to focus on Nursing fundamentals, Physiology, Introduction to psychology, Microbiology, Gerontology, Physiology and mental health, Pharmacology, Women and infant health, Leadership management, Ethics in nursing, Community and environmental nursing, Care transition programs, Population health, Clinical theory, and Clinical study programs.