Looking for Scholarships to help you study abroad and in your country? We understand your desire for being able to win a scholarship and we acknowledge it. That is why, over the last several years, we have been carefully creating this free scholarships database which compiles the most comprehensive and updated list of Bachelor's, Master's, Ph.D. and Vocational Scholarships from over 100 countries.
Scholarships and Student Grants Finder
Search amd find scholarships that are relevant to your needs from thousands of college scholarships, grants, student loans, bursaries and other financial aid available to all students including international students like you.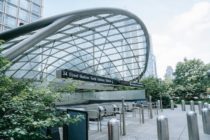 Scholarship Name: UNESCO/ISEDC Fellowship Program 2023 - Russia
5 min read
Country: Russia
Description: UNESCO 2023 Scholarship Program aims To Grant Opportunities For students to Follow A Short Course Based On The Participant's Choice Of Study. The UNESCO International Category II Center For Sustainable Energy Development (ISEDC) In Moscow (Russian Federation) Is Inviting Applications For Twenty (20)  fellowships Of Four (4) Weeks Duration...
Scholarship Name: Skoltech Full Tuition Scholarships for International Students 2022- Russia
4 min read
Country: Russia
Description: Russian Education Is Known For Its Centuries-old History And Classical Traditions, A Strong Scientific Foundation, And A High Level Of Education. The Long-standing Experience Of A Classical Education Is Closely Linked Here With Modern Technology, Comfortable Campuses, And Technological Laboratories. Today More Than Ever It...
Scholarship Name: $15,000 Full Scholarship by Government of Russia in 2022
3 min read
Country: Russia
Description: Deadline: 12/10/2021 The Government Of Russia Has Placed A Full World Scholarship Project In Coordination With Various Universities And Institutions. It Is Especially Aimed At Students Of Any Nationality Who Have A High Academic Level. The International Scholarship Called The Open Doors Allows Students To...
Scholarship Name: Up to $5,000 Scholarship at The Moscow Institute of Physics and Technology - Russia 2021
2 min read
Country: Russia
Description: Do You Want To Study In Russia With All Payment? The Moscow Institute Of Physics And Technology, For Its Acronym In English (MIPT), Opened The Doors For All Applicants Foreign Minds Interested In Continuing Their Education At Undergraduate, Master, And Doctoral Degrees Through A Program Of Excellence...
Scholarship Name: International Award Fully-funded Scholarship in Russia 2022
2 min read
Country: Russia
Description: Far Eastern Federal University In Russia Is Now Giving A Life-changing Chance To The Deserving International Students With A Fully-funded International Award To Be Able To Pursue Their Education For The Academic Year Of 2021-2022. All Students Around The Globe Are Eligible To Apply For...
Scholarship Name: Fully-funded Russia Government Scholarships for Undergraduate / Undergraduate & Graduate
1 min read
Country: Russia
Description: The Government Of Russia Offers Its undergraduate/graduate And Postgraduate Scholarship Program For international Students. Future In Russia is A Scholarship Program Offered By The Government Of This Country For international Students. Mainly, It Is Aimed At Young Foreigners Who Aspire To study In Russia at One Of The Following Academic Levels:...
Scholarship Name: 50 EMAS Online and Full-Time MBA Scholarships
2 min read
Country: Russia
Description: Every Month EMAS Awards 50 Scholarship For Candidates Willing To Learn At MBA Or Executive MBA Programs In On The Web Or Full-time On Grounds Positions. The Scholarship Will Be Conceded For The Initial 50 Candidates Who Met All Requirements To Take MBA And Show...
Scholarship Name: Tuition-free Russian Master Scholarship Project for Non-Russian Students, 2018
1 min read
Country: Russia
Description: Now Foreign Students May Study In A Leading Russian University In Exchange For, Well, Nothing. The Scholarship Offer Will Also Ensure That All Your Tuition Costs Are Covered In Full. Foreign Citizens Who Want To Apply Will Have To Present A Bachelor's Degree As A...
Scholarship Name: 2018 Russian State Scholarships
1 min read
Country: Russia
Description: The Ministry Of Science And Education Of Russian Federation Offers The Russian State Scholarships For Foreign Students. The Purpose Of The Scholarship Is To Fortify The Bond Among Foreign And Russian Students. The Organization Advances Effectively The Russian Education Benefits And Broadens Participation In Educational...
Load More