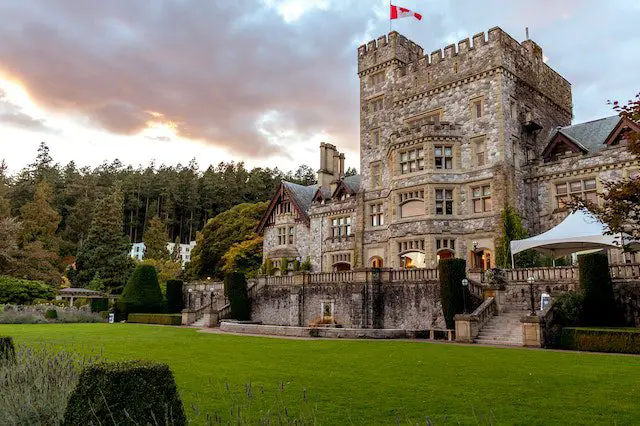 Do you want to study in Canada as an international student and qualify for Canadian financial aid? Hence, you have found the correct spot. Students from all over the world flock to Canada to take advantage of the country's excellent education system and the abundance of scholarship opportunities available there. Here are some of Canada's most prestigious scholarships for international students at all levels of study.
We hope that this list of some of the best scholarships for freshmen will serve as a jumping off point as you work toward your academic goals in 2023 and beyond.
1. Banting Postdoctoral Fellowships:
The Banting Postdoctoral Fellowships are awarded by the Canadian Institute of Health Research to outstanding postdoctoral researchers in the humanities, health research, natural sciences, social sciences, and engineering from all around the world, regardless of citizenship. Each of these fellowships provides a yearly stipend of $70,000 for a total of two years. Those who apply for the Banting Postdoctoral Fellowship but are neither Canadian citizens or permanent residents must attend a Canadian university in order to receive the grant.
To be eligible for the Banting Postdoctoral Fellowship, applicants must be Canadian citizens or permanent residents and hold a doctoral or doctoral-equivalent degree or a professional degree in the health sciences from an institution outside of Canada.
Applicants who are Canadian citizens or permanent residents and who earned their doctorate or doctoral equivalent in the health sciences in Canada may choose to complete their fellowship at a Canadian university or at a university outside of Canada.
Applicants are not permitted to be on leave from, or currently working in, a tenured or tenure-track faculty post at any time throughout the application process.
The Canadian Institutes of Health Research (CIHR), the Natural Sciences and Engineering Research Council of Canada (NSERC), or the Social Sciences and Humanities Research Council of Canada (SSHRC) postdoctoral fellowship is necessary prior to application submission.
2. The Vanier Canada Graduate Scholarships
The Vanier Canada Graduate Scholarships (Vanier CGS) are intended to provide financial assistance to outstanding students so that they may continue their education in Canada at the doctoral level. Students like them are what will cement Canada's position as a leading international hub for research and higher learning. Every year, for a total of $250,000 over three years, this scholarship can grant up to $50,000.
3. Nserc Postgraduate Scholarships
The funding from this prize is meant to aid exceptional students in pursuing research projects under the guidance of leading experts in their fields. The NSERC Postgraduate Scholarship is a form of financial aid offered to exceptional individuals pursuing a doctorate degree in the natural sciences or engineering. This is a form of financial aid that is one of the simplest scholarships available in Canada that helps students pay for school.
4. Idrc Research International Awards:
The International Development Research Centre (IDRC) was created in 1970 by the Parliament of Canada with the mandate to fund, originate, conduct, and encourage research in developing nations by enrolling students in Master's or Doctoral programs at accredited Canadian universities. Around a thousand people have received IDRC grants worth over a billion Canadian dollars since the organization's foundation. Successful candidates for IDRC research funding may be offered permanent employment with the organization. This prize provides up to $15,000 CDN to be used toward research and travel expenses.
Requirements for Eligibility
To be eligible for consideration, candidates must be citizens or permanent residents of Canada, or of a developing country. It is not open for applications from countries in Southern and Eastern Europe, the South Caucasus, or Central Asia (excluding Afghanistan).
All applicants must provide proof that they are enrolled full-time in a PhD program at an accredited institution in Canada.
In order to complete their dissertation for their doctorate, applicants are required to conduct research in one or more developing nations. In addition, the research area must correspond to the IDRC's priority research themes.
It is expected that applicants will demonstrate their ties to a host institution or group in one or more of the developing regions where the research will be undertaken.
Read also; Fully Funded Scholarships in the USA for International Students 2023
5. The Kappa Kappa Gamma Foundation of Canada
Women in Canada who meet the rigorous academic, leadership, and service requirements of Kappa Kappa Gamma are eligible for financial support from the foundation of the same name. In adhering to these ideals, the fraternity has pledged its allegiance.
6. Trudeau Foundation Scholarships and Fellowships:
Grants and fellowships provided by the Trudeau Foundation make it possible for international students to get a Doctorate at some of Canada's most prestigious institutions. For these students, this is a once-in-a-lifetime chance. Scholarships are available from the Pierre Elliott Trudeau Foundation to outstanding doctorate candidates whose work relates to one or more of the Foundation's Four Themes. Human rights and dignity; Canada's place in the world; Canadians' relationship with the rest of the world; and humans' place in nature are the topics under discussion. During the course of three years, twelve full-time PhD students will receive funding and other benefits from this scholarship program. There is no school or university connection to the program.
7. Lester B. Pearson International Scholarships
There is something called the Lester B. Pearson International Scholarship Program at the University of Toronto. This program is meant to honor those overseas students who have excelled academically and creatively, and who are also regarded as leaders within their institutions. All expenses incurred by the winner during the course of four years of college, including but not limited to tuition, books, housing, and food, will be covered by the scholarship. Students who have never enrolled at the University of Toronto before are the only ones who can get need-based aid. It's a low-maintenance scholarship option for Canadian students.
Read also; How can I get an MBA in the UK in 2023 | Complete Guide
8. Global Student Contest Scholarships
Students who participate in the Global Student Contest and show extraordinary talent or promise may be eligible for financial assistance in the form of scholarships. The KAS application is only available to students who have applied to and been accepted by a graduate program that is a participant in the KAS program. The total award amount for this scholarship can be anything from $750 to $2000.
Requirements for Eligibility
Potential graduate students will have filled out the KAS application in their quest for acceptance.
Successful candidates will have a GPA of 3.0 or higher in all coursework attempted.
Any prospective student must be ready to commit to a full-time schedule of classes on campus.
College freshmen can apply for this program.
9. Carleton University Awards for International Students:
Carleton University Grants for Foreign Students competition is open to graduating high school seniors from the United States and throughout the world who plan to pursue an undergraduate degree at Carleton University. Prestige Scholarships include the Chancellor's Award, the Richard Lewar Entrance Award, the Carleton University Scholarship of Excellence, the Carleton University SHAD Award, the Riordon Award, and the Collins Award. Amongst others, there is the Riordon Scholarship and the Collins Prestige Scholarship.
There is a chance that this scholarship could be renewed annually for the four years it would take to complete a bachelor's degree.
10. CSA Group Graduate Scholarship
This grant provides a yearly stipend of $10,000 to a graduate student participating in a Master's degree program at one of Canada's publicly accredited universities. The investigation can be accomplished.
Top Read; 10 Public Health Scholarships in China for Students from Developing Countries
11. University of Calgary International Scholarships:
This program provides financial support to incoming international students at the University of Calgary who have demonstrated academic and extracurricular excellence. Two new undergraduate students are admitted to the University of Calgary each year. The total value of the scholarship might be up to $15,000.
All applicants must be international students planning to begin their studies in the fall of 2023 as first-year undergraduates in one of the several degree programs offered by the University of Calgary. You must be a first-year student with a 3.20 GPA or higher. You should also be able to show that you have a solid grasp of the English language.
12. UBC Graduate Scholarships:
Students interested in pursuing a master's or doctoral degree at UBC can apply for one of many available graduate scholarships. The University of British Columbia offers full-ride fellowships and scholarships to qualified students. The Four-Year Doctoral Fellowship (4YF) program seeks to attract and retain the most promising and well-qualified Ph.D. students from all over the world by guaranteeing them a stable, minimum level of financial support for the full length of their degree program.
13. York University International Student Program
York University's International Student Program welcomes more than 300 international students each year to study a wide range of disciplines, and it provides international scholarship opportunities for these students. At York University, you can find people from more than 50 different countries and cultures. Graduate students at York University who are looking for financial support are encouraged to apply. Undergraduates in eligible programs include those at Environmental Studies, Fine Arts, Glendon, Health, Lassonde, Liberal Arts & Professional Studies, Science, and Schulich.
14. Winnipeg President's Scholarships for World Leaders
All incoming international students at the University of Winnipeg are eligible to apply for the President's Scholarship for Global Leaders, whether they are enrolled in the undergraduate, graduate, collegiate, PACE, or English Language Programs. Successful applicants will be recognized as future global leaders in their fields.
This scholarship covers a whole range of academic levels, from the English Language Program ($3,500), to Collegiate ($3,500), Undergraduate ($5,000), and Graduate ($5,000).
15. Humber International Entrance Scholarships
This initiative is meant to help new international students at Humber College succeed in their chosen Graduate Certificate, Diploma, or Advanced Diploma degree. A total of 40 students per academic year get this scholarship; 20 in the September intake, 15 in the January intake, and 5 in the May intake. You must not be transferring from another institution or university, be a non-transfer student, and have a final admission average of at least 85% to be admitted to Humber College. In addition, a score of 6.5 or higher on the International English Language Testing System (IELTS) or its equivalent is required for admission.