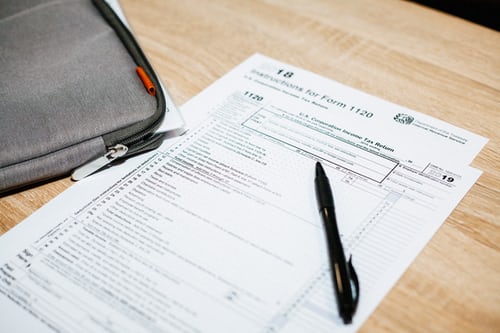 Many prospective students complain about their admissions applications being denied by the schools to which they applied. The basic answer is that they have not sent or included all of the paperwork that the admissions department requires.
These documents are so important that failing to submit them in an application can result in the application being rejected.
Scholarship applications might take a long time to complete. You must also provide other documents in addition to the regular application. These documents allow the scholarship committee to learn more about you. They also assist them in determining whether or not you are a good match for the scholarship.
In order for your scholarship application to be considered and accepted, you will need to submit some papers. Many scholarship sources offer financial aid to students, including schools, universities, colleges, foundations, government, and private institutions and organizations.
Every year, students apply for these organizations' scholarship programs. Before a scholarship may be awarded, it must meet certain standards, which must be completed by scholarship applicants. Scholarships are given to students for university and college education programs.
In today's world, being offered a scholarship is the most advantageous thing that can happen to an academician. When applying for a scholarship, even little errors can invalidate your application. As a result, students must pay close attention to the scholarship application requirements. To make things easier for you, we've put together a document checklist that is universally necessary for any scholarship application.
To avoid any unexpected problems, you must be extremely cautious when submitting your scholarship application. This is possible if you are overly cautious when creating your scholarship application paperwork package.
It's also a good idea to contact certain university employees for further information on the scholarship and the relevant documentation. Even if you are a gifted student who is confident in your ability to receive a scholarship, you must make contact.
List of Documents Required for Scholarship Application
Below are the required documents for most scholarship offers
Personal Statement
A scholarship personal statement is a brief statement that conveys the notion that you are an excellent candidate for a scholarship in an undergraduate, graduate, or postgraduate school. You will provide strong facts and examples relevant to your experience and motivation in your 500-word personal statement for scholarship. Your personal statement will describe why the program is suited for you, how it relates to your personality and past studies, and what improvements you would create in society if you followed it.
A personal statement is required for a huge number of scholarships. It's possible that you'll need to write about your career aspirations and why you're applying for the scholarship.
Writing a personal statement is a difficult task for many students. Make advantage of online resources and examples to get a sense of how your personal statement should be written. It is critical to demonstrate who you are and what makes you distinct in your personal statement.
A personal statement's objective is to invite the admissions committee to learn more about you. You must persuade the admissions committee that you are a suitable fit for the degree you have chosen. The goal isn't to wow the admissions committee. Instead, the idea is to highlight the type of student you are. You must conduct some self-reflection, just as the sample scholarship application letter for master's degree, to figure out who you are and what your future goals are. You may simply transmit your originality to the essay if you do this.
A good personal statement should contain of the following details
Why do you want to attend this institution?
Overcoming a Problem
Creative topics
A Personal History of You
 Brainstorming New Ideas
Your Future Goals
Below is a sample of a personal statement
"The future belongs to those who believe in the beauty of their dreams."
-Eleanor Roosevelt
As a member of my generation, it is my responsibility to become active in changing the world for the better. Enrolling, and excelling, in many extra-curricular programs has enhanced my ability to engage in an active role in improving the school as well as the community. Becoming active in reaching out and providing aid for those who seek it has reinforced my inspiration to take time out of my life to benefit others. Selecting advanced subjects has successfully challenged my work-ethic and time management skills.
Academics are my highest priority, but I maintain a well-balanced lifestyle by pursuing the pleasures in life: spending time with friends and family, working hard at my job and gaining a dependable income, and exercising by playing in a recreational basketball league.
I am so grateful for the opportunities that have been given to me, and I do not regret the choices I have made in my life through those opportunities. I have lived a very unique and special life, learning a vast number of lessons along the way. In my life, I have travelled abroad, exposing me to new cultures and have adapted in a way that was accepted by those cultures. I have traveled to a different state with my father to attend a program that taught me the importance of enthusiasm and positive reinforcement. Due to the opportunities given to me, and the lessons I have learned throughout my life, I am confident in saying that I am well-adapted and prepared to succeed and achieve at the University of ____________.
2. Recommendation Letter
For the most part, this is necessary for all scholarship applications. A letter of recommendation is a document obtained from a referee regarding your character, performance, and the amount of time they have spent with you, i.e. the quality of their relationship. Because this document is very significant, a strong letter of recommendation from your teacher will persuade the selection committee.
A scholarship recommendation letter details a candidate's character, qualities, and accomplishments in order to meet the fundamental requirements of a scholarship. In order to match the letter more exactly to the terms of reference of the award, the author (typically a teacher or counselor) will need to thoroughly educate oneself with the scholarship's requirements. Before composing their letter, the author should conduct an interview with the student to learn about any relevant extracurricular activities they are involved in, as well as any accolades they may have obtained.
A scholarship recommendation letter is typically submitted by a teacher or professor, although depending on the circumstances, the employer or athletic coach may be a better fit.
A scholarship recommendation letter discusses the candidate's character, qualities, and accomplishments in order to meet the scholarship application's basic criteria. To guarantee that the letter meets all of the requirements, the teacher should familiarize oneself with the scholarship requirements.
In addition, the teacher can only write it if he knows the student and is familiar with his academic record. He should also conduct an interview with the student to discover more about his extracurricular activities as well as any certifications or accolades he may have received that are related to the scholarship he has chosen.
The majority of scholarships are given to students who have demonstrated special commitments, achievements, and aspirations. They are usually designed for students who are interested in a particular subject of study, such as engineering, math, biology, or literary studies. A scholarship may, however, be awarded based on academic achievement or financial need. The author will be able to better validate their student's eligibility to receive the award if they are aware of the program's standards and expectations.
The student's abilities and strengths should be highlighted in your letter of recommendation. A letter of recommendation expresses a student's accomplishments as well as their potential for future success.
The letter demonstrates that the student has people in his or her life willing to speak for them.
Below Is A Sample Of A Good Letter Of Recommendation
January 5th, 2022
Charles Mingus
Mathematics Teacher, Charter High School
333 Rolly Ave
Furtherville, UT, 60210
To The J.D. Smith Memorial Scholarship Committee,
It is with great pleasure that I recommend Prince Hedges, who I taught in my 11th grade math class, for the J.D. Smith Memorial Scholarship. Prince demonstrated tremendous effort and growth throughout the year I taught him and always brought a focused energy to class. He has that combination of a positive attitude and the belief that he can always improve that's rare in a high school student, but so essential to the learning process. I am confident that he will continue to display the same commitment and diligence in everything he does. Your scholarship is intended for students who have had a rough start in life and who need financial assistance to realize their academic dreams. Prince deserves to be able to go to the college of his choosing, and this scholarship will enable him to do so.
Prince would not describe himself as a math person. He's told me on several occasions that he can't get his head around a mathematical problem. I always smile when he said this, because he ultimately always found the solution on his own with only a faint hint of which direction he should be thinking in. Where so many others have given up, Joe maintained a high average throughout the year. He stayed after school for extra help, got extra tutoring at the nearby college, and asked questions in and out of class. Prince has truly demonstrated a growth mindset, and he inspired his peers to adopt that valuable perspective, too. Prince helped contribute to our classroom environment to be one where all students can feel supported and able to ask questions.
Prince's strong belief in his ability to acquire new skills and improve through practice was likely shaped by his years as a hockey player. He's played all through high school and is one of the team's most valuable players. In his final project for our class, Prince completed an impressive statistics report on defence versus offence in NHL teams and made a strong case for the defence being the dominate deciding factor of every Stanley Cup winner since the year 2000. While he initially described himself as not being a math person, Prince found a way to make the subject come alive for him in a way that he was personally invested in. As a teacher, it is incredibly fulfilling to witness a student make this kind of academic and personal progress.
Prince is an outstanding student and individual who supports others in and out of the classroom. He was a pleasure to have in class, and his positive attitude and belief in himself, even in the face of difficulty, is an immensely admirable asset. I'm confident that he will continue to demonstrate the same diligence, perseverance, and optimism that he showed myself and his peers. I give my highest recommend for Prince to receive the J.D. Smith Memorial Scholarship. Please feel free to contact me with any further questions at [email protected].
Sincerely,
Mr. Charles Mingus
Math Teacher
Charter High School
3. Curriculum Vitae (CV) or Resume
Most colleges will need you to submit a copy of your résumé with your scholarship application. This can be difficult for pupils who have never worked before. This is something that the scholarship committee is aware of. They are also pleased to see extra information on your resume.
Hobbies, volunteer work, accomplishments, and various talents can all be included. You can also mention language and computer abilities in your resume. This is a fantastic spot to highlight talents that are relevant to your major if you already know what you want to major in.
You must submit your CV or resume to be considered for a scholarship. This does not imply that the scholarship giver expects you to provide details about your work experience. Instead, they want to learn about your academic background, hobbies, interests, social skills, and leadership abilities. Once again, you must be cautious and always state your computer skills as well as your level of competency in the medium of instruction. Do not embellish; instead, write about your true accomplishments.
It is important to note that a CV or resume, together with other documents, is required for a perfect scholarship application. It contains extensive information on your abilities and interests. Make sure you don't exaggerate or exaggerate your abilities in this section. Be consistent and concentrate on abilities that can help you stand out to scholarship providers, such as computer skills, academic skills, or mastery/ proficiency skills in a profession. Don't be concerned about your career background because it isn't relevant here. In your CV or resume, you should also describe your hobbies and extracurricular activities.
Including a CV in your college scholarship application will help you stand out from the crowd. A college scholarship resume can be used to convey facts not provided in other areas of your application to scholarship selection committees. When filling out scholarship applications, you can also refer to your résumé.
The following information should be included in a college scholarship resume:
Information about how to contact us: Include your name, phone number, email address, and city and state in this section to tell the selection committee how to contact you.
A brief paragraph describing your career objectives, academic achievements, and reasons for continuing your study.
Academic experience: Include the name of the school, dates of attendance, topic area of study, and GPA in a list of the most relevant academic experiences.
Awards and honors: This section is a bulleted list of your finest achievements.
Describes your volunteer and job experience, including the name of the company or organization, dates, position title, and duties or responsibilities.
4. Transcripts
You will be required to submit copies of your high school or college transcripts. These transcripts should list all of the courses you've taken as well as the grades and credits you earned in each. Your school's seal must be on the transcript, as well as an official signature.
The Transcript of Records is a document that you will need to produce as part of your international application to your eventual host university. If you are participating in an exchange program, you will also require an official transcript of records completed by the university where you took classes at the end of your study time.
The Transcript of Records (ToR) is a list of the course units you've completed, the tests you've passed, and the credits you've earned.
In the Transcript of Records, you can usually see:
the course unit code (basically the code the host university gives to a specific academic course)
the title of the courses you have attended at your host university
the duration of the course (if one semester or two)
the local grade (your exam mark, which is very important in order to get your ECTS credits)
the ECTS credits you have gained by passing the exam
A high-quality English transcription should be included in the  transcript. The document should also bear the seal of the school. If you graduated from a school in another nation, you will be required to submit an original document with an English translation.
It is usually signed by the translator and stamped with the seal of the school. In both circumstances, it's also a good idea to provide the contact information for the school officials who certified the transcript. You may be required to certify one or both (original and translated versions) of the transcripts with a notary if the host university requests it.
To demonstrate your eligibility for admission, you should also take a language competence exam. Most courses are taught in English, and applicants must pass an English Proficiency Exam before enrolling. Different exams, on the other hand, are advised for different countries. Here are a few examples:
 English language tests such as IELTS, TOEFL, or Cambridge
DELE is a Spanish language abbreviation.
 For the French language, DELF or DALF.
 And, for the German language, DSH, TestDAF, OSD, or tele.
 5. Standardized Test Scores
Almost all universities and schools that offer scholarships demand that you pass the SAT, GRE, ACT, GPA, or other required tests. Always remember that kids who receive high exam scores are favoured over those who have low scores. However, this is not taken into account when deciding whether or not to offer the scholarship. Instead, before recommending you, they thoroughly examine all of your paperwork.
This information is requested in particular for merit scholarships. These are scholarships that are frequently awarded depending on a student's test score.
6. International Passport or National Identity Card
A copy of your valid passport is the next prerequisite for a successful scholarship application. One thing to remember is that your passport should be valid for at least six months after you finish your degree. Most colleges and institutions advise attaching the first page of your passport, which contains all of your personal information.
Aside from the documents listed above, depending on the college or university to which you are applying for a scholarship, you may be required to submit additional documents. These may include the following:
Scholarship Essay Writing
Some scholarship providers may require you to prepare a scholarship essay on a topic linked to the scholarship. Keep the amount of words to a minimum and emphasize the academic accomplishments that qualified you for the award.
2. Portfolio
If you want to apply for arts, design, or other similar degrees, you may need to submit a portfolio. This is because your portfolio is a record of your GPA during the course of your degree.
3. Your Parents' Financial Statements, including Tax Returns
To be considered for the scholarship, you must submit a financial statement with proof of your parent's annual income. In addition, if they file tax returns, they will be subject to taxation.
4. Certificates of Medical Fitness
Medical reports or proof of your health care are just a few of the many documents required to qualify for the scholarship. A registered medical practitioner or a government hospital should issue the medical certificate.
Always remember that you must submit your documentation in the language of the country where you are applying for a scholarship. You can alternatively send two copies, one in English and the other in the national language of the country where you are applying for a scholarship (if English is not available). An approved translator should be used for the translation.
Don't put off gathering all of these documents until the last minute. Organizing and gathering all of the papers you'll need can take some time. As soon as you begin applying for scholarships, begin gathering the relevant documentation.
Please only send the papers that have been asked for. Make a copy of the documents and keep them on file for future reference. Finally, make sure you submit everything by the application date, if not earlier!
Following these final suggestions once you've completed all of the prerequisites and sent the documentation proofs is a good idea.
• Proofread all documents for grammatical and spelling errors to prevent making a terrible first impression.
• If the application form has a word limit, don't go over it.
· Submit only the documentation required by the institution or college.
• Keep a photocopy of all documents with you for your own safety.
• To avoid rejection, always submit your application before the deadline.