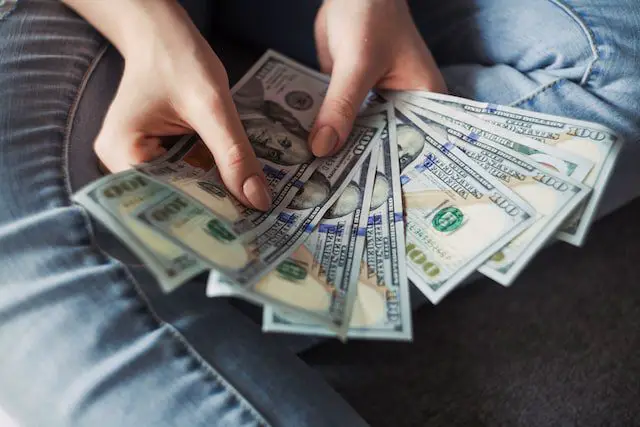 Although many universities in the United States would not be considered cheap, there are usually others that offer grants, scholarships, and financial aid for international students.
Some of these are based on financial need, while others are given to students accepted into the university. Tuition and amounts vary according to each institution.
If you are interested in studying in the United States, there are several steps you will need to take in order to prepare for your studies. First, you will need to research and choose a university or college that offers the program you are interested in and meets your academic and personal needs. Once you have chosen a school, you will need to apply for admission and provide any required documents, such as transcripts and test scores.
If you are not a citizen of the United States, you will also need to apply for a student visa in order to study in the country. This process typically involves completing an application, providing supporting documents, and attending an interview at a U.S. embassy or consulate.
It is important to start the process early, as it can take several months to complete all of the necessary steps. You may also want to consider applying for scholarships or financial aid to help fund your studies in the United States.
These institutions offer affordable tuition for foreign students as well as financial support and scholarships. These are some low-cost educational options for international students in the United States.
How much does it cost to study in the United States as an international student?
The US university system, while revered throughout the world, is incredibly unique and can be difficult to understand. Not to mention the fact that American tuition fees are notoriously high.
There is no government standard for fees in the US, so they are uniquely set by one institution. Fees are also subject to change based on departments within the university, demand, subject-specific costs, and expected salary levels upon graduation.
There are several different colleges in the United States: public sector, two-year institutes called community, technical colleges, public "state" universities, and private universities.  While tuition fees vary based on a multitude of different factors, this is the main distinction students can make between cost brackets. Private universities tend to be the most expensive, followed by state universities, and then community colleges.
The rates below are a guide; We always recommend checking with the institution or department for the exact amount of the course you are interested in.
Undergraduate
Unlike many educational models in the UK and Europe, disciplines such as law and medicine are not offered at the undergraduate level in the US. Instead, students complete a general degree in one area of ​​study; for example, a Bachelor of Arts or a Bachelor of Science, and then work their way towards a specialization in the relevant area.
The costs of college degrees in the United States vary widely between institutions and can be quite high for international students, who pay $25,000 to $35,000 a year at a public university and $30,000 to $45,000 at private ones—there are even some that They can cost between $50,000 and $55,000.
A cheaper option would be a community college, where you will receive an associate's degree instead of a bachelor's degree since these institutions only offer two-year courses. Fees are around $2,500 to $3,000 a year, and then you can use your associate's degree as a qualification for the first half of your bachelor's degree to graduate from any university—private or public—as a bachelor.
Postgraduate
As with bachelor's degrees, estimated tuition costs for graduate degrees vary wildly based on a number of different factors. However, professional programs such as MBA, JD, or MD are often more expensive than masters or doctoral degrees.
Average tuition fees for a graduate degree can be between $28,000 and $40,000, depending on the course and the institution. International students typically pay between $20,000 and $35,000 per year at public universities and between $35,000 and $50,000 at private ones. However, business courses, such as the MBA and medicine, are even more expensive.
Of course, in addition to tuition fees, you'll also need to consider living and housing costs, which again vary by state, city, and your spending budget.
We always recommend confirming the fees for a specific course with the institution or department itself.
Read Also: 2023 Top Cheapest Universities in the US for International Students
What are the cheapest US Colleges for international students?
The cheapest university in the United States is the University of the People (UoPeople). This institution offers free tuition for local and international students seeking to study in America. Aside UoPoeple., the list below shows the best and cheapest schools in America:
University of Santa Monica
University of Anza
Miami Dade College
Bob Jones University
Brigham Young University
Northwestern Missouri State University
University of Minnesota-Crookston
University of Central Arkansas
Louisiana State University in Baton Rouge
San Diego State University
The University of Miami at Coral Gables
New College of Florida
Texas Tech University
1. University of Santa Monica
This university is a two-year institution located in Santa Monica, California. There are more than 28,000 students studying in various fields like business, English, nursing, economics, chemistry, and much more.
The best thing about Santa Monica College is that students can transfer to prestigious UC universities like UC Berkeley and UCLA. This benefit attracts many international students to study at Santa Monica College so they can study at these wonderful institutions later.
2. University of Anza
De Anza College is another two-year institution establishing itself in Silicon Valley. As with Santa Monica College, this university has transfer agreements with many of UC's students, so many students want to study at this affordable university before transferring to a more expensive university.
Although it offers education at an affordable tuition price, De Anza College is phenomenal because it is recognized by these world-class institutions.
3. Miami Dade College
This university is located in Miami, Florida, and offers courses in multiple disciplines. International students can study at this affordable university in the USA and then transfer to great universities like the University of Florida if they want to continue their education.
Miami Dade College has agreements with state universities in Florida, so students from this university will have an easy transition to those excellent universities. They can save considerable amounts of money by doing so.
4. Bob Jones University
Bob Jones University is a Christian university located in Greenville, South Carolina. It was founded in 1927 to teach its students with a Christian curriculum.
Although regionally accredited like many state universities and private universities, Bob Jones University offers a phenomenal education with affordable tuition. Students can receive more scholarships to further reduce tuition.
5. Brigham Young University
Brigham Young University is a Latter-day Saint (Morman) University located in Provo, Utah. The student body is approximately 98.5% Morman and the remainder, 1.5% non-Morman.
Many non-Morman students are attracted by its cheap tuition and excellent education. For example, the university has a great undergraduate business school, which ranks in the top 10 in many of the ranking systems.
6. Northwestern Missouri State University
Founded in 1905, Northwest Missouri State University has about 6,000 students from all over the world. It has produced great alumni such as governors, legislators, sports figures, etc.
International students can explore more than 120 academic programs at this affordable US university by paying affordable tuition.
6. University of Minnesota-Crookston
This university is one of five universities located in Minnesota. Recently, the University of Minnesota-Crookston lowered tuition rates for both out-of-state students and international students to the in-state tuition rate. This is great news for international students because now they can pay less!
7. University of Central Arkansas
Since 1907, the University of Central Arkansas has educated many students and helped them succeed. Students can choose from a variety of academic programs and learn what interests them most.
You can join more than 500 international students who are already studying at this wonderful university!
8. Louisiana State University in Baton Rouge
The tuition for foreign students in this University reaches 12 thousand 619 dollars. However, the university takes into account the financial needs of international students through emergency loans.
9. San Diego State University
This university charges foreigners $372 dollars per unit, without exceeding 11,160 dollars for the course. The school is nationally recognized as one of the best universities for minority students.
10. The University of Miami at Coral Gables
This institution offers a tuition of 31 thousand 288 dollars in partial and full scholarships available to international students, making it an economical option to study in the state of Florida.
11. New College of Florida
This is one of the most accessible higher education centers in the country, from an economic point of view, which maintains a high recognition of the quality and prestige of its courses.
12. Texas Tech University
The university located in Lubbock, Texas offers a very low cost of living; It has financial support programs to cover the total annual tuition, which is around 14,410 dollars.
How to apply to these cheap universities in the United States?
Now, students can ask how to apply to these universities. First, you will need to complete a common application. 
Some colleges will require you to take the SAT or ACT, while others, like community colleges, will not require you to do so.
So be sure to check the individual university's website for eligibility criteria. The same goes for the TOEFL and IELTS. Some will require it and some will not.
The best way to check if they do is to visit their website. You will have detailed information about what is required to apply.
After viewing the required scores, get ready and complete the common application. After completing it and meeting all the requirements, submit the application.
Sounds simple, but it is time-consuming to prepare, so make sure you have plenty of time.
You can also look up the Most Affordable Universities in the US for International Students in 2023.
Best of luck with your studies!