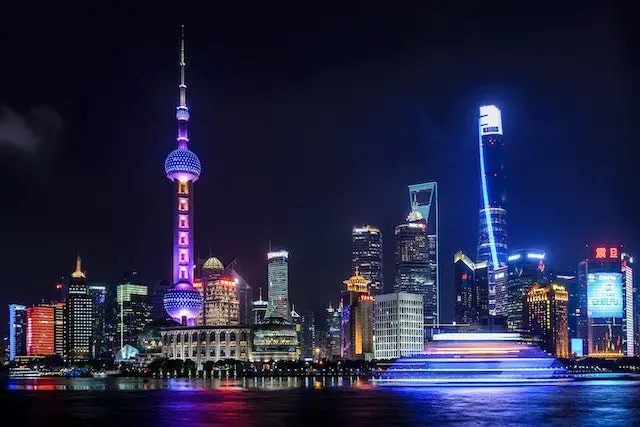 Because of the availability of scholarships, a sizeable number of students hailing from other countries are able to attend educational institutions in China at greatly reduced costs or completely free of charge. Students from other nations are encouraged to travel to China to further their education and are extended a warm welcome to do so. The government makes an effort to guarantee that all students can participate in educational opportunities that are suitable for their individual requirements.
In addition, the country offers educational assistance in the form of scholarships, which is another factor that contributes to the annual recruitment of students from other nations. The recipient of one of these kinds of scholarships may have all or a portion of their college costs covered.  Also, the expense of receiving a higher education in China is noticeably less than it would be in other countries that are more widely known for their educational opportunities. The minimum amount that students are expected to pay each year is US$2,500; hence, the total cost of the program is merely US$10,000.
All international students who are interested in furthering their studies at a university are eligible to submit an application for one of the numerous types of scholarships that are currently being offered. This is a compilation that we have put together of the greatest accessible scholarships to study in China.
1. International Chinese Language Teachers Scholarship – 2022-23
Scholarship submissions in the topic of Chinese language instruction to speakers of other languages are currently being solicited. The submission of an application for this award is open to everyone who has an interest in acquiring Chinese language skills.
Through the efforts of the Centre for Language Education and Cooperation, the International Chinese Language Teachers Scholarship will continue to be made available (CLEC). This is due to the fact that individuals from all over the world have an ever-increasing desire for individuals who are capable of teaching Chinese. It will assist other nations in improving the quality of education provided to their populations in the Chinese language.
This program helps to build a global talent pool for teachers of the Chinese language, which is an important contribution that the program makes.
2. Chinese Government Scholarship (CGS) Type A
The China Graduate Scholarship (CGS) is commonly regarded as the most prestigious scholarship opportunity open to international students in China. It is awarded by the China Scholarship Council. On behalf of the Ministry of Education, the China Scholarship Council is in charge of the program's administration.
The "Type A" scholarship is just one of many different kinds of awards that this organization gives out. This program, which is also known as the Bilateral program, pays for both the preparation year and the tuition for a program that is taught in either Chinese or English. The choice of language of instruction is left up to the student.
In addition, the scholarship will provide a monthly stipend, full medical coverage, as well as free lodging at the educational establishment (or a subsidy for housing).
Students from around the world who meet the requirements for this scholarship will be given the option to apply to two different colleges in China by way of the Chinese consulate in their respective home countries.
In addition to submitting a form containing a personal statement and two letters of recommendation, applicants are asked to submit either a study plan or a research proposal.
Read Also; 2024 Most Affordable Universities in the US for International Students
3. Beijing Government Scholarship (BGS)
The BGS scholarship is open to undergraduate and graduate students alike, and it covers full tuition for anywhere from one year (bachelor's and master's degrees) to three years (doctorate programs) (Ph.D.)
Ineligible candidates include those who have previously received a scholarship of any type. All BGS-funded Ph.D. students must undergo a comprehensive annual review every April in order to keep receiving support.
It is the responsibility of the university that is receiving applications to conduct the necessary evaluation and approval processes, and the Beijing Municipal Government does not become involved.
4.  HIT Outstanding Enrolled International Students Scholarship – 2022-23
The Harbin Institute of Technology is widely regarded as one of the most prominent educational institutes in all of China (HIT). This educational establishment allows students to earn a variety of degrees, including those at the undergraduate, graduate, and postgraduate levels. In addition to that, it gives opportunities for professional development and instructor professional development.
International students from a wide variety of countries who are enrolled in HIT in China are eligible to get financial assistance in the form of scholarships. Its mission is to offer financial support to brilliant students who have distinguished themselves academically by achieving very high levels of success. people who have already shown signs of having the aptitude to lead while they were still in school
The recipient of the scholarship is determined through a selection process that is factored into the final grade. The notification for the current school year is used to determine the quota that applies to each grade level. The scholarship can be used for a total of no more than one calendar year at any given time. Next the presentation of the scholarship that is currently being given out, students are extended an invitation to take part in the selection process for the scholarship that will be presented during the following school year.
5. Fujian Government Scholarship
In order for students to be considered for any of these scholarship opportunities, they are asked to submit an application form that has been filled out in its entirety, a photocopy of their highest diploma that has been notarized, a study or research plan, and a portfolio of their artistic work (for arts students).
Applicants are required to fall within a specific age range, as is the case with the vast majority of Chinese scholarship programs geared toward international students. The age range is as follows: no more than 30 years old for undergraduate degree candidates, and no more than 40 years old for master's degree degree candidates. To be eligible for consideration for the position of associate professor, prospective academics must have reached the age of fifty before applying for the job.
6 . HENAN GOVERNMENT SCHOLARSHIP- 2022-23 
Henan is also known by the names Zhongyuan and Zhongzhou, both of which are possible alternatives. In the province of Henan, one may apply for a scholarship provided by the provincial government. The Zhongyuan Program is a scholarship that offers some financial support to international students so that they can further their education. It was established by the government of Henan Province with the intention of rendering monetary aid to educational institutions located within the province. The purpose of this search is to identify bright students who have expressed an interest in taking part in any of the numerous programs that are offered in the province of Henan. The varieties of programs that are made available include degrees as well as diplomas.
There are several educational institutions that are associated with the scholarship program that the Henan provincial government provides. The number of educational institutions that offer instruction in Chinese is rather low, and the number that offer instruction in English is considerably lower. Before you submit your application, make sure you verify the instructions mode.
7.  USTC Scholarship – Chinese University Program
Students from other countries who are interested in continuing their studies in China are eligible to apply for financial support through a program called the USTC Scholarship. It is made available through the University of Science and Technology of China (USTC) as well as the universities that it partners with. Cities including as Beijing, Shanghai, Nanjing, and Hefei, amongst others, are home to a number of these prestigious educational institutions.
Undergraduate students from all over the world who are interested in applying for this scholarship through the USTC Scholarship program are eligible to do so provided they have an interest in attending USTC or one of the universities with which it is affiliated. It covers not only their tuition costs but also their housing and all of their other living expenses while they are enrolled in school. In addition to that, it provides international students who are already residing in another country with free airfare both ways to and from the United States.
To finish your application, you will need to create an account on the university's website, fill it out with all of the relevant information, and submit electronic copies of the essential papers.
Top Read; 10 Top STEM Universities in the USA for International Students
8.Dalian Government Scholarship
The Dalian Government Scholarship is open to submissions from students from anywhere in the world who have their sights set on pursuing higher study in Dalian, China. The expansion of educational possibilities around the world, the strengthening of ties between China and other countries, and the development of the intellectual power of China's higher education institutions are the goals of this organization. It is common practice at Dalian University for students hailing from less developed nations who are pursuing undergraduate or graduate degrees to enroll in Chinese language courses in order to satisfy the linguistic requirements of their respective programs.
The applicants have to be Chinese nationals, however they are not allowed to have attended schools in China for any part of their schooling. In addition to this, they need to have a fantastic grasp of the English language, fantastic managerial abilities, wonderful etiquette, and a strong foundation in historical knowledge. In addition to this, it is mandatory for them to have a comprehensive plan laid up for their further education in China. In addition, in order to be eligible to apply for a scholarship, a candidate must be under the age of 35 as of the first of July in the year in which the application is being submitted.
9. Silk Road Muduo Scholarship
Students who are citizens of countries that are taking part in the 'One Belt, One Road' project are eligible to submit an application for the Silk Road Muduo Scholarship that is being provided by BNU. The winners of this scholarship program in China receive complete tuition subsidies, housing allowances or living stipends, and medical insurance coverage.
The performance of the applicants on the entrance exam, in addition to their results on any other appropriate examinations, is taken into consideration in the selection of first-year students.
On the other hand, candidates seeking master's degrees and doctorate degrees are chosen on the basis of their performance in the degrees they have already received. In addition to this, their potential for creative problem solving and research is taken into account.
Each year in May, the scholars of the Silk Road Muduo are given tests and are rated on their overall achievement.
Read Also; 20 Free Universities in Cyprus for International Students
Aspiring global leaders who are interested in obtaining a Master's degree from Tsinghua University are eligible for the Schwarzman Scholarship, which the university is pleased to make available to them. Applicants for this scholarship in China must be between the ages of 18 and 29 to be considered eligible for the program. In addition to this, they need to achieve the required results on the tests in order to prove that they have a strong command of the English language.
The Schwarzman Scholarship is awarded to approximately two hundred students each year, with forty-five percent of those recipients hailing from the United States of America. It is expected that candidates from countries other than China will make up 35% of the pool, while Chinese applicants will only fill 20% of the positions.
In addition to having their educational costs completely covered, Schwarzman scholars will also receive the following benefits: a personal stipend, subsidies for their lodging and board, book and supply subsidies, free round-trip flights to Beijing, and medical insurance coverage.