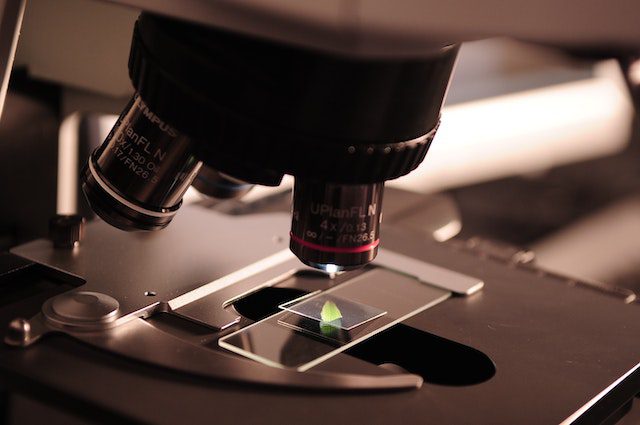 One of the most guaranteed methods to get job in the future is to earn a degree in one of the STEM fields (science, technology, engineering, and mathematics). The job market is booming, and with it comes a greater demand for skilled laborers. Students pursuing degrees in the STEM disciplines will need to put in a lot of work academically, compete well, and stay focused in college.
Students pursuing degrees in the STEM disciplines will need to put in a lot of work academically, compete well, and stay focused in college.
In today's highly competitive job market, those with bachelor's degrees in STEM fields are among the most sought after. Here is a compiled list of some of the best colleges in USA to get a STEM degree; 
1. Massachusetts Institute of Technology (MIT)
The Massachusetts Institute of Technology (MIT) was founded in 1861 and has called Cambridge, Massachusetts home since the institution's inception. The Morrill Land-Grant Colleges Act mandated its creation with the goal of "foster[ing] the liberal and practical education of the industrial classes."
In a short amount of time, the Massachusetts Institute of Technology (MIT) has gained a reputation as one of the world's top universities. In fact, 98 Nobel laureates are connected to the university in some way, and many of them teach at affiliated institutions. Numerous notable awardees call it home, including 59 National Medal of Science winners, 79 MacArthur Fellows, and a slew of others. Current acceptance rate for undergraduates is 4%.
MIT wants its students to be ready to tackle tough issues by encouraging them to participate in research and other intellectually demanding activities. More than 90% of MIT undergraduates work on research projects with professors. If you're an MIT student who wants to get more out of your education than what you learn in the classroom, you have many options.
The STEM (science, technology, engineering, and mathematics) programs at the Massachusetts Institute of Technology (MIT) are widely regarded as some of the best in the world. At MIT, students choose a "major," which is a term for a collection of courses. US News and World Report named MIT's Aerospace Engineering department as the finest undergraduate program in the world for aerospace, aeronautical, and astronautical engineering. Aerospace engineering students can get both classroom instruction and hands-on experience through the program.
2. California Institute of Technology ( Caltech )
The California Institute of Technology (Caltech) in Pasadena is widely recognized as one of the world's premier research universities. The private, non-profit university has produced 38 Nobel Laureates and 64 National Medal of Science winners over its four decades of existence. Benefiting from a low student-to-teacher ratio, the current ratio of 3 to 1 is to the students' advantage.
More than half of first-year students at Caltech take part in research during their first year. If you're wondering if you'll have any opportunities for hands-on training, this should put your mind at ease. Over ninety percent of students enrolling in undergraduate programs take part in research at some level. When it comes to innovating, the sky's the limit.
Caltech is responsible for a huge amount of research each year. They're so established that even NASA works with them. Caltech oversees the NASA facility Jet Propulsion Laboratory. Sending out probes to collect data from around the world is an essential part of FPL management. While Space Science is not formally taught at Caltech, the department's scholarship in the field and the quality of its education for outside students have earned the school excellent marks.
Read  also; 17 Scholarships for Gabonese Students to Study in the USA
3. Stanford University
University of Stanford is a private research institution located in Stanford, California. There are a total of 55 Nobel Laureates associated with Stanford, and 20 of them are currently "members of the Stanford community." Students and professors can have meaningful conversations even in classes when the student-to-professor ratio is 5:1.
Because there are so many options, participating in research at Stanford is simple. The annual budget for research at the institution is $1.69 billion. The database includes more than 7,900 funded research initiatives. Research facilities such as this are crucial for students pursuing degrees in the STEM professions. Graduating from a STEM program with genuine research experience under one's belt is a huge plus while looking for work.
Students at Stanford are constantly pushed to learn new things and experience new things. Due to the school's "try it on" concept, students are given more latitude in publicly announcing their academic interests. Students are encouraged to explore different academic areas before committing to a single major. There won't be another chance like this for kids to explore many STEM fields.
Many STEM degree programs require their students to take electives in fields unrelated to their main. Often, the skills and knowledge you gain in one STEM field can be used in others. The best STEM schools are those that successfully integrate the many subfields that make up this broad discipline. This is the case, for instance, with Stanford University's Applied and Engineering Physics major.
Students interested in engineering and physics careers or graduate study benefit from enrolling in the Applied and Engineering Physics program. In order to "enable undergraduate students to obtain a degree that integrates a rigorous physics core curriculum with an engineering discipline," the program must first fulfill two conditions.
4. University of California, Berkeley
The University of California, Berkeley is a public, research university located in Berkeley, California. A total of 23 Nobel laureates are alumni of this institution. The college's foundation in 1868 marked the beginning of a long tradition of discovery that continues to this day. Undergraduate and graduate students at UC Berkeley can participate in Cal NERDS to gain real-world experience in their fields of study. Through their involvement in research, students gain practical experience that can be applied in the real world. Students with an interest in science, technology, engineering, and mathematics (STEM) are strongly encouraged to join this program, which also offers mentoring from industry experts.
Furthermore, UC Berkeley has developed a curriculum targeted toward STEM education majors. Through the CalTeach program, undergraduates have the option of pursuing a minor in Science and Mathematics Education. If you are interested in imparting your knowledge to the next generation, this supplementary education program may be for you. To graduate from the CalTeach Math and Science minor program, students must complete a total of 120 hours of field experience in K-12 classrooms. Over the course of the minor, students receive more than 100 hours of STEM (science, technology, engineering, and mathematics) education. In the STEM professions, students can begin the process of passing on knowledge to future generations while still in school.
5. University of Harvard
In terms of prestige and global recognition, Harvard University is second to none. Cambridge, Massachusetts is home to this highly regarded private Ivy League institution. It was given a score of 98 by QS, making it the fifth-best program in the world. Harvard is widely regarded as one of the top institutions for study in the STEM fields because of its reputation as a world-class institution.
At Harvard, students can choose from a variety of "concentrations," which are the main academic tracks available. Students also have the option of concentrating on a lesser-known field of study (a "minor"). More than fifty majors are available for undergraduates here, with a strong emphasis on science, technology, engineering, and mathematics.
Top Read; 10 Best Universities in Norway for International Students
6. Princeton University
Princeton University, a member of the prestigious Ivy League, is widely considered to be among the best schools in the United States. The world-famous university can be found in Princeton, New Jersey. It has recently risen to the top of the US News & World Report's list of the best national universities. Princeton is one of the best educational options among the schools we considered that focus on science, technology, engineering, and mathematics.
Princeton University offers undergraduates the opportunity to study from and interact with the institution's highly trained faculty throughout the summer through several research programs. Students take part in these programs so that they can obtain practical experience in STEM research. In an effort to make a meaningful impact on the future of STEM education, the college has initiated a number of projects. Those in their first few years of college can take advantage of LabMatch to network with experts in their field and gain valuable work experience as a result.
7. Yale University
Yale University is very strong in STEM (science, technology, engineering, and mathematics). More than 65 Nobel laureates have taught, researched, or otherwise been associated with the Ivy League institution. Yale Institution, which is located in New Haven, Connecticut, is now regarded as the eighteenth top university in the world by QS. It has earned a reputation as one among the best schools in the world for students interested in science, technology, engineering, and mathematics.
Yale University's economics program applied in 2018 to be reclassified as a STEM (science, technology, engineering, mathematics) discipline. It is significantly easier for international students to complete the requirements for a two-year extension on their present degree programs if the economics major remains a STEM discipline. Yale was the first university to implement this change, and it quickly became the standard.
At Yale, students can use state-of-the-art labs and are encouraged to take part in ground-breaking research. Students have constant access to real-world experiences, and teachers are always there to offer advice and counsel. Yale University is consistently ranked as one of the best schools in the United States in the STEM (science, technology, engineering, and mathematics) disciplines.
8 Johns Hopkins University
Among Johns Hopkins University's more than 400 academic offerings, the many scientific tracks have garnered the most attention. Johns Hopkins University, in Baltimore, Maryland, is a highly regarded private research institution. Thirty-nine Nobel laureates have had some connection to the university. Johns Hopkins University has a pre-health program specifically designed to help people like these prepare for medical school applications. Any student can take advantage of the pre-health track, which is designed to get undergraduates ready for medical school while they're still enrolled in their chosen major. Eighty percent of pre-health students at Johns Hopkins University are accepted into medical school, according to the university.
Johns Hopkins University promotes an interdisciplinary curriculum, which can be especially helpful for students pursuing degrees in the natural sciences, mathematics, and engineering. College students can pursue multiple areas of interest within STEM and make connections between their studies and real-world careers.
Johns Hopkins University's engineering programs are a great example of how individuals can participate in a program that combines their unique interests and career goals. If you are interested in pursuing a career in science and engineering, for instance, you can consider majoring in biotechnology or even bioengineering, with specializations in areas such as biomaterials engineering and biomechanics engineering.
9. Pennsylvania State University
Penn, an Ivy League school, is home to 25 Nobel laureates among its teaching and research staff. Philadelphia is home to an esteemed institution, Wharton School of Business. US News and World Report ranks Penn as number eight among the best national institutions.
It is possible to major or minor in any STEM discipline at Penn. The university is also unique among the Ivy League schools in that it is the only one that provides a STEM degree with an economics concentration. Therefore, if you decide to major in economics at the Wharton School, you will get a Bachelor of Science in Economics upon graduation.
Read also; 15 Cheapest Universities in Paris for International Students
10. Georgia Institute of Technology
Georgia Institute of Technology is home to two of the major engineering and computer science schools in the United States: the College of Engineering and the College of Computing. For those who want to study computer science at college, the required coursework is organized into threads. This degree program is flexible, allowing students to focus on areas of study that most interest them while still receiving a solid grounding in the fundamentals of computer science. Both of these schools place a premium on experiential learning; for example, at Georgia Tech, 35% of engineering undergraduates engage in research during their time there, and 56% of engineering undergraduates participate in international study. Internships and full-time jobs with major firms are readily available to students at this Atlanta university.