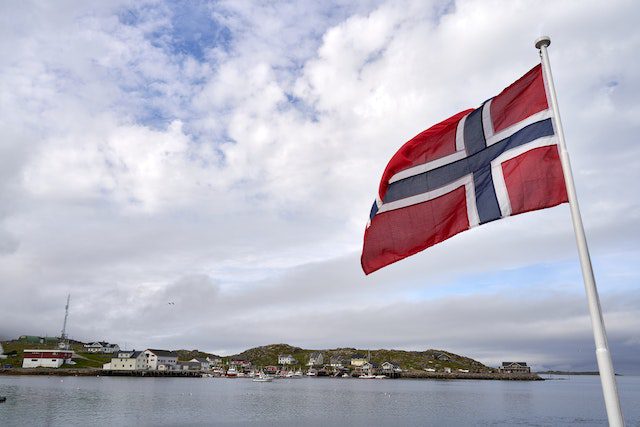 Norway is without a doubt one of the places you should think about if you're looking to study abroad. International students can find world-class educational facilities and interesting career prospects in this region.
Norway is a popular study abroad location due in part to the fact that tuition is free there, despite the high cost of living. Norway attracts international students not only because its colleges are among the greatest in the world, but also because the country offers a thrilling blend of urban life and wild, untamed nature. The Norwegian people also have a high rate of employment and access to a world-class educational system.
In order to produce an overall ranking, representatives of the academic community from all over the world evaluate each university based on the quality of their institution's research. In the following paragraphs, we will discuss the top universities in Norway that are open to students from other countries.
1. University of Oslo
Students who are not native to Norway are encouraged to apply to the University of Oslo because it is commonly considered to be the most prestigious educational institution in Norway. The University of Oslo is widely regarded as the educational institution that has achieved the greatest level of success in the entirety of Norway. They regularly hold a high position in global rankings, which is evidence of their superiority in a range of academic and research spheres, and this evidence can be found in the fact that they maintain their high position. They provide a wide variety of classes and degrees in a variety of topics, including the sciences, education, and the arts, and they serve as a learning environment for more than 25,000 students from all over the world. Today, they serve as a learning environment for students from all over the world.
The large amount of research that is performed at UiO has resulted in the university becoming affiliated with other institutions that study traumatic stress and undertake research on the environment. These additional institutions include. The university's own research units concentrate their attention on a wide range of subjects, such as life science, energy, Nordic concerns, and many more. As a result of the enormous accomplishments that this establishment has attained throughout the course of its extensive history, it now serves as the location for both historical and scientific museums.
2. The University of Bergen
The University of Bergen is not only widely regarded as one of the most prominent educational establishments in the all of Norway, but it is also the country's second-largest university. The university lays an emphasis, in particular, on the fields of marine research, climate and energy conversion research, and research relevant to global social concerns. In general, the institution places an emphasis on these fields.
In addition to this significant investment in research, the seven faculties at the University of British Columbia provide first-rate training in a range of subjects. These fields include medicine, dentistry, the arts, mathematics, and the natural sciences. The majority of this top-tier educational institution's students participate in foreign exchange programs. This is due to the fact that the institution lays a significant focus on being engaged in the wider world. As a direct consequence of this, the educational establishment currently serves the educational needs of about 2,000 students who hail from a variety of nations and is actively seeking to expand this number.
3. UiT The University of the Arctic
(UiT) is probably best known for its master's programs in space control engineering and applied computer science. It also offers an undergraduate program in daring polar tourism, which is another reason for its widespread recognition. In addition to that, it provides a course in daring polar tourism for those interested.
The population of international students and employees has expanded dramatically over the past several years, which has encouraged the growth of courses taught exclusively in English and has also contributed to an increase in the diversity of students enrolled in the institution. The expansion of environmental studies programs at UiT, which are backed by the knowledge of a large number of partner universities, has also been helped along by the institution's large community of international students and staff members. This university's research in environmental science and climate change has helped it earn a reputation as one of the most prestigious in the world. Its location at the very top of the planet is largely responsible for this. Because of this, it is a natural venue for the development of studies of the natural environment, culture, and society of the region. As a result of this, it is also a natural venue for the development of studies.
4. University of Science and Technology
The Norwegian University of Science and Technology is often referred to by its abbreviated form, which is NTNU. This university is located in Trondheim, Norway, and its full name is the Norwegian University of Science and Technology. Although it also offers degree programs in the arts, social sciences, and architecture, the majority of its attention is directed toward the education of engineers and technologists. With a history dating all the way back to 1760, NTNU has grown to become one of the major universities in the country, with a student population of more than 40,000 persons. This growth has allowed it to become one of the most prestigious educational institutions in the country.
When looking at universities throughout the world in terms of the number of business connections they have, NTNU comes out on top. These connections contribute to the improvement of the quality of research and effective teaching at the institution. In addition to having strong relationships to a number of different industries, the NTNU also participates in a number of different global academic initiatives so that it can spread its reputation to countries all over the world.
Read also; 15 Cheapest Universities in Paris for International Students
5. The University of Life Sciences in Norway 
In 1859, it was established as a college for agriculture, and since that time, it has expanded to include seven distinct faculties. These faculties are as follows: biosciences, environmental sciences, landscape & society, chemistry, economics, veterinary medicine, and science & technology. Veterinary medicine was the original focus of the college. Initially, it functioned as a college for agricultural studies. As the capital city of Norway, As is home to the Norwegian Institution of Life Sciences, which is a public university. It is the purpose of this organization to make a significant contribution to the resolution of issues connected to the environment, as well as those dealing to health, food, and resources. As a direct consequence of this, it offers more than sixty programs that are oriented on issues that are relevant on a global scale.
Other areas of specialization include food science, biotechnology, and business development at New England Agricultural and Marine University (NBMU), which is the foremost educational establishment in the field of veterinary research. In spite of the fact that it only has a modest number of students enrolled, this specialist university has established collaborative relationships with educational institutions in 93 different nations. The international collaboration benefits from this effort to enhance it.
6. The University of South-Eastern Norway
One of the best universities in Norway to attend if you are a student from outside of Norway is the University of South-Eastern Norway. It was formed by the merger of three university colleges, and it now offers a wide variety of academic programs and is located in many different areas. In terms of the academic programs it provides, USN provides courses in areas such as health and social care, computer science, history, business, mathematics, natural sciences, marine studies, and art.
The organization places a strong emphasis on practical research, although also collaborates closely with local businesses to coordinate its research teams. The United States Naval Academy has set its sights on becoming an entrepreneurial school that makes a contribution to the advancement of new ideas and the environmentally responsible growth of the world.
7. Stavanger University (UiS)
The University of Stavanger is a leading research institution in Norway and now has the third-highest ranking in terms of the number of research publications published by each member of its scientific staff. The university is located in Stavanger. UiS has been invited to become a member of the European Consortium of Innovative Universities (ECIU) as a direct result of the quality of the university's academic work (ECIU). These universities are the driving force behind the emergence of an innovative culture within other types of higher education institutions.
At the University of the Southern Highlands, there are a total of six faculties, each of which is in charge of a different group of academic departments. Science and technology, arts and education, and social sciences are only few of the fields that fall under this umbrella. In addition, in addition to the Museum of Archaeology, there are a number of national research centers that may be located on campus.
Every year, around four hundred students from other nations choose to enroll at UiS, and the institution is working hard to enhance the internationalization practices it employs. It is important that you keep in mind that the location of our university, which is in the heart of Norway's oil and energy industry, encourages an active contact between students and the numerous industries and corporations that are located in the surrounding area.
8. The Agder University 
The University of Agder in Norway has a long academic legacy that dates back more than 190 years, despite the fact that it is one of the newer universities in the country. This illustrious university in Norway came into being in the year 1994 as a result of the merger of six different regional schools that were all situated in Holt, Aust-Agder. One of these schools was a conservatory for music, another was a nursing school, and the third was a technical school. Agder is considered a moderately sized university due to the fact that it has fewer than 12,000 students registered there.
The university's six distinct colleges may be found spread throughout its two distinct campuses, which are situated in Kristiansand and Grimstad respectively. This university is consistently regarded very highly by students from other countries as one of the top educational establishments in all of Norway.
In contrast to the majority of other universities in Norway, the University of Agder offers a substantial number of master's degree and bachelor's degree programs taught in English. These programs can be pursued at both the undergraduate and graduate levels.
UiA now offers degrees in areas such as the social sciences, business, health and sports science, fine arts, humanities, engineering, and science. These degree programs were not available when the university first opened. In addition to all of these academic programs, there is also an interdisciplinary teaching education unit that was established with the purpose of providing students who are struggling with their studies with further aid.
The University of the Arctic (UiA), a young and innovative educational institution, places a high priority on conducting research in the areas of e-health, integrated emergency management, multimodality, and cultural transformation, to name a few of these subfields. UiA has a strong international focus, and it offers a variety of international joint programs and courses in English as well as other languages. This is done in order to increase the number of international collaborations it has with universities located in other nations.
Top Read; 10 Best Universities in South Africa for International Students 
9. BI Norwegian Business School (BI)
It is the largest business school in Norway and the second largest in Europe, and to further heighten its fame, BI continued to earn recognition from key business schools accreditations such as AMBA and EQUIS. BI is the largest business school in Norway. One of the most desirable educational institutions in Norway for students from other countries is the Norwegian Business School at BI. The most prestigious educational institution in Norway that is completely dedicated to the study of management and business is the BI Norwegian Business School. This school is located in Oslo. It offers educational opportunities at the undergraduate and graduate levels throughout its four distinct campuses and caters to students at all stages of their academic careers. Students are given access to the most prestigious research and internship opportunities since the educational institution maintains connections with a number of businesses, both in Norway and internationally.
The academic curriculum of this specialized institution, which is Norway's primary source of administrative and economic talent, is where you can learn about Norway's leadership, business, and equality strategies. This institution is the primary supplier of administrative and economic talent to the Norwegian workforce. This institution is the key source of talent that contributes to Norway's well-known high levels of productivity as well as the country's reputation for having workers who have a high level of autonomy in their jobs.
The institution teaches all of its graduate courses and the Bachelor of Business Administration (MBA) degree in English, in addition to providing instruction in Norwegian for its undergraduate programs. BI maintains close relationships with a number of other international universities, such as Fudan University in Shanghai, Nanyang Technological University in Singapore, the University of California at Berkeley, and a number of other universities, in order to further strengthen the school's existing international connections.
10. Norwegian School of Economics
Since its founding in 1936, the Norwegian School of Economics has been at the forefront of creative research and education in the fields of economics and business administration. The school was the first business school in the country. Students who are interested in obtaining a degree in business administration from a Norwegian university often choose to enroll at the Norwegian School of Economics because it is regarded as one of the top business schools in Europe and is a highly desirable option. However, despite its reputation for being the most competitive among business schools, the prestigious university is also the first pick of the majority of students. In addition to its seventeen research centers, the institute is also home to a total of six departments. These departments are as follows: the Department of Accounting, Auditing and Law; the Department of Business and Management Science; the Department of Economics; the Department of Finance; the Department of Professional and Intercultural Communication; and the Department of Strategy and Management.
When it comes to establishing professional ties, NHH maintains close relationships not only with the local business community but also with more than 170 commercial organizations located in other countries. It has earned accreditation from both EQUIS and AMBA, and it is a participant in the CEMS Global Alliance in Management Education, which is a collaboration between 33 different academic institutions specializing in management. In addition to this, it holds accreditation from both AMBA and EQUIS. ..
Read also; Opportunities To Study Abroad In 2023