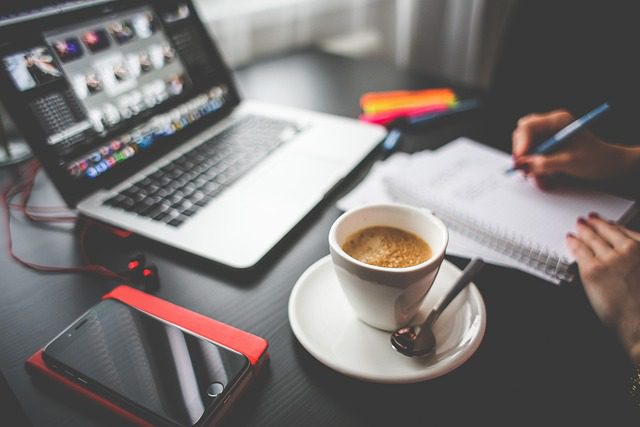 Succeeding in getting approved for a scholarship requires careful planning and preparation. It is important to research the scholarship that you are applying for, as well as any deadlines or other requirements that must be met before you can be considered a viable candidate. You should also look into alternative scholarships that may meet your needs and objectives better.
It is critical to read all instructions regarding the application process carefully and adhere to them closely. Applying for scholarships can be daunting, so make sure you have read the instructions thoroughly and understand what needs to be done in order to maximize your chances of success. Taking the time to prioritize tasks, gathering all necessary documents, and paying attention to detail can help ensure that your application stands out from the crowd and increases your chances of being accepted.
In addition to researching potential scholarships, you should also strive to enhance your profile by working on extracurricular activities or joining clubs related to the field you wish to pursue. Volunteering at organizations related to your interests is also a great way of building up valuable experience and creating an impressive resume. Finding mentors within these organizations can help provide guidance when preparing applications, setting up interviews or even helping with essay writing techniques.
Getting letters of recommendation from faculty members or professionals who know you can also increase your chances of being approved for a scholarship as they will be able vouch for your abilities and commitment. Make sure they are aware of what makes you an ideal candidate by providing them with relevant information about yourself such as grade point average (GPA), awards, or achievements in academia or extracurricular activities.
Finally, make sure that when it comes time for actually submitting an application or attending an interview, that you present yourself professionally while still showcasing unique aspects of yourself which will help set you apart from other applicants vying for the same opportunity. Being fluent in communication skills such as writing, speaking and presentation will help during this process; practice makes perfect!
The best way to really succeed in getting approved for a scholarship is to start early and plan ahead. Start researching scholarships and gathering the relevant documents and materials (e.g., transcripts, letters of recommendation, essays, etc.) as soon as possible. This will give you plenty of time to craft an outstanding application that stands out from the crowd.
In addition to starting early, it's important to be organized when applying for scholarships. Make sure you have all the necessary information on hand before you begin the application process. Also, make sure you are aware of any deadlines and requirements for each scholarship you plan on applying for.
When filling out applications, it's also important to be thorough and provide as much detail as possible about yourself and your achievements. Highlight any extracurricular activities or volunteer work that demonstrates your commitment to service or leadership in your chosen field of study. Additionally, provide evidence of your academic success such as grades from coursework and standardized test scores.
Lastly, make sure that you are prepared for any interviews associated with the scholarship application process by having strong answers ready for common questions about your educational goals and future plans. During interviews, maintain eye contact with the interviewer(s), talk confidently about yourself and your accomplishments, dress appropriately, arrive on time, conduct yourself professionally and be courteous throughout the entire process.
By taking these steps into consideration when applying for scholarships, you should increase your chances of being successful in getting approved for one or more scholarship awards!
In order to really succeed in getting approved for a scholarship, it is important to understand the key elements of the process. First and foremost, research is essential in order to identify which scholarships are available, who is eligible for them, and what criteria they are looking for in an applicant. It can be helpful to use online resources such as scholarship search engines or educational websites dedicated to helping students find appropriate funding opportunities.
The next step is to create a compelling application package that demonstrates your qualifications, explains why you are eligible for the particular scholarship, and emphasizes your unique strengths and abilities. This should include a cover letter outlining your academic achievements and career goals, as well as any relevant volunteer or extracurricular activities. Along with this should be included a copy of your CV or resume, official transcripts from all post-secondary institutions attended, letters of recommendation from individuals who can speak positively about you as a student and an individual, and any other documentation that may be requested by the scholarship organization.
When writing any sort of paper related to securing funding — such as an essay or personal statement — it is critical to use clear language that provides concrete examples of how you meet the stated requirements while also showcasing your qualifications in an honest manner. Additionally, you'll want to ensure all documents submitted are free of errors by carefully proofreading them yourself or having someone else check it over before submitting.
Finally, once all documents have been prepared according to instructions provided by the awarding organization and submitted on time, do not forget to follow up if you have not received notice regarding the status of your application within two weeks from the deadline. Contacting the scholarship committee directly via e-mail or telephone can yield important information about their decision making process. Though not guaranteed approval into a program, these steps will increase one's chances significantly at being selected for receiving funding assistance through a scholarship program.