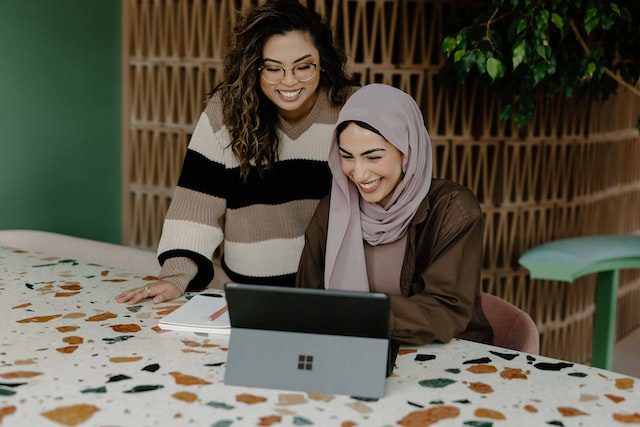 Earning an MBA can be very beneficial to your career in a number of ways. You can also consider starting an MBA program in the UK for many other reasons. Therefore, I would like to share with you in detail how you can get an MBA in the UK very easily.
The UK is a good choice because it is one of the countries with a charming culture and beautiful resorts. However, I do not advise you to study in the UK just because you like it. This should be the result of proper research into your proposed course of study.
Interestingly, the UK with over 395 universities acts as the second most prominent educational center for international students. Welcoming more than 5 lakh international students, the country has to offer a rich cultural diversity.
So, in this article, you will fully understand all the processes associated with earning an MBA in the UK, the requirements, and how to apply for admission to any school of your choice.
What is an MBA?
An MBA is an acronym for Master of Business Administration. It is a general graduate degree that teaches students technical, business, managerial, and leadership skills. The MBA degree can also have a specific focus, such as accounting, finance, or marketing.
Of course, it is not only an opportunity to gain valuable business insights but also to expand your professional network and create new opportunities. Whether you're looking to accelerate your career, transition into a new industry, or become an entrepreneur, an MBA can help you get there.
Why study MBA in the UK?
When it comes to earning a globally accepted degree in business and management, the MBA is considered the most sought-after. Pursuing an MBA prepares you for real-time business challenges through its rigorous projects and curriculum.
Additionally, when conducted internationally, this program helps you develop a broader perspective for problem-solving. The UK is a preferred study destination for many international applicants.
What are the jobs in the UK for an MBA degree?  The | Salary
You may be wondering if there are jobs in the UK, even for international students. The truth is that there are many job opportunities in the UK for MBA holders.
Most universities in the UK have a placement record of 85% on average. The UK also has a very strong job market for qualified professionals and placement for international students is 50%. The job market for MBA graduates from prestigious universities is growing according to research conducted by GMAT.
So getting an MBA in the UK this 2023 is the best bet. Here are some career opportunities for MBA degrees in the UK:
Senior Manager, Global FM Sourcing Transformation – £75,000 – £90,000 per year + Excellent Package
Financial Analyst – £75k per year
Operations Manager – £43k per year
EMEA Retail Advertising Marketing Lead: £30.00 – £40.00 per hour
Head of Pre-Sales / Senior Data Practitioner – £80,000 – £100,000 per year
Senior Account Manager – Marketing – Approximately £45k per year
Capital Works – Facilities Project Manager – £0.00 – £45000 per annum + pension + bonus + medical care + 25 days holiday
Senior Business Finance Manager – £65000 – £70000 per annum + £5k Car + Bonus + Bens
Business Manager – Product / Analysis – £70,000 – £80,000 per year
Supplier Quality Assurance Manager – Consumer Goods Leader – £140,000 – £180,000 per year + package
Senior Market & Product Analyst – £50,000 – £60,000 per year + package
Financial Controller – £60,000 – £70,000 per year
Manager, FM Global Sourcing Transformation – £65,000 – £75,000 per annum + Superb Package
data manager
Entry-Level International Management Consultant
Product Manager – £60,000 – £70,000 per year
Senior Business Finance Manager – £70000 – £80000 per annum + £7k Car + Bonus + Bens
Data Director: up to £0.00 per year
Head of Finance and Operations – Maternity Cover (Part-Time) – Up to £55,000 DOE prorated
Senior Manager, FM Global Acquisitions- £65,000 – £75,000 per annum + Excellent Package
Financial Comptroller – German Speaking – £60000 – £70000 per year
List of MBA colleges in the UK?
There are many MBA universities in the UK, but I will list the top 20 of all.
Below are the best universities to study MBA in the UK:
Oxford University
University of Cambridge
London School of Economics and Political Science
University of Warwick
University College London
bristol university
University of Bath
Lancaster university
CITY, University of London
Durham University
University of St Andrews
university of Leeds
The University of Edinburgh
Coventry University
Cardiff University
Strathclyde University
University of Birmingham
Loughborough University
Manchester University
University of Glasgow
How much does the MBA in the UK cost?
One-year MBAs can cost as much as £10,000 to £15,000 on average, with MBA programs at secondary schools such as Oxford and Cambridge costing as much as £45,000. However, there are several universities and business schools that offer high-quality degrees at a much lower cost.
Take, for example, an MBA business school.
The average cost of an MBA business school is worth around £16,000 per year, but the largest and most prestigious business schools can charge upwards of £60,000. A number of business schools now also offer low-cost MBAs, allowing students of all backgrounds to study for an MBA in the UK.
What are the benefits of a low-cost MBA in the UK?
These are the benefits of a low-cost MBA in the UK:
Affordable cost of studying with high ROI
No prior MBA work experience is available 
Students can work up to 20 hours during their studies to support themselves in the UK.
Globally respected British university degrees
Intensive courses that allow completion in 12 to 18 months.
Access to careers in management at a higher level
What are the information and requirements of the low-cost MBA program?
Below is the low-cost MBA program information and requirements:
12 or 18-month programs
2 years of work experience is required, but not required for some universities
A minimum IELTS score of 6.0
second class bachelor's degree
Intake: January / April / August / October
Pre-MBA option if you do not meet the entry requirements
Average MBA tuition fees start from £6,950
What is the MBA eligibility in the UK?
Studying for an MBA means that students will gain a better understanding of the strategies and operations to run an organization, as well as be exposed to various aspects of the business world. Earning an MBA is a big commitment, but before you apply you need to know the entry requirements.
Below is the eligibility for the MBA in the UK:
Degree
A three-year upper second-class degree such as a Bachelor of Arts (BA), Bachelor of Commerce (B.Com), or Bachelor of Science (BSc) is considered equivalent to a British (Ordinary) Bachelor's degree.
Some universities may require an upper second-class honors degree such as a B.Com. (H), B.Sc. (H) or a four-year course as BE
For major universities, a good first degree from a leading Indian university or its equivalent is essential.
Work experience
All UK MBA programs require a minimum of three years of continuous full-time work experience at the executive or managerial level, although five years of work experience is preferred.
GMAT
Several UK universities require students to take the Graduate Management Admission Test (GMAT). The GMAT tests the following skills:
Analytical writing
Integrated reasoning
Quantitative aptitude
Verbal Critical Reasoning
You have three and a half hours to complete the exam. Scores are valid for five years. A score of 600 is considered good and more than 660 is excellent.
TOEFL / IELTS
For almost all universities, students are required to take TOEFL or IELTS, an English proficiency test, to enter an MBA program in the UK. It is compulsory for most UK institutes, even if you have studied in English before. Some schools may waive this criterion if they are satisfied after a personal interview.
In addition to this, students are expected to submit an application consisting of MBA essays and recommendations and will also have to complete an interview.
Is work experience required to do an MBA in the UK?
If you have recently graduated and want to study for an MBA in the UK, there are many UK universities that offer an MBA degree with no work experience required. These MBA courses are specifically designed for recent graduates and can be followed by students from any discipline.
What specializations are available for a UK MBA without work experience?
Most students studying for an MBA in the UK without work experience prefer a general MBA. The advantage is that it is exposed to all business circles. With little or no work experience, you may be unsure of the specialized field in which you want to develop your career.
Almost all MBA specializations are available for study. Different universities offer different specializations. Some of the popular MBA specializations are:
MBA in Marketing
The MBA in Finance
MBA in Logistics and Supply Chain Management.
MBA in Operations
The MBA in Human Resources (Human Resources)
MBA in International Business
MBA in Hotel Management
Why should I study for an MBA without work experience?
There are numerous advantages to studying an MBA that does not require work experience:
Early career entry, especially after earning a master's degree
Early entry into the corporate world in entry-level or mid-management jobs
Save time: UK MBA is for one year only
For students joining a family business, gaining such high-level knowledge allows for a better understanding of business activities. It also happens that when you start working, your inclination to study again may decrease. In this way, you lose all the experience of studying abroad and gaining knowledge of Master level 6
UK Universities and Business Schools Offering MBAs Without Work Experience
Below are UK universities and business schools that offer an MBA without work experience:
Can I apply for an MBA in the UK without a GMAT?
It is not necessary to obtain a UK Master of Business Administration from a current Business Administration or Management degree. The application process for UK MBA programs is the same as for other international student programs. At some universities, it is not necessary to have a GMAT degree or work experience. However, if you want your MBA efforts to bear fruit, it is advisable to apply to highly recognized universities.
SEE ALSO: Study in Switzerland: Find out how to secure admission and cost of housing
The basic requirements to apply for a good business school would include:
Competitive GMAT Exam Score
MBA essays as required by your chosen colleges
Letters of recommendation from your previous academic institutes and places of employment.
Once the admission committee approves these documents, the candidates are called to the University for a face-to-face interview.
Can I do a one-year MBA in the UK?
The time frame for an MBA at most UK universities is approximately 2 years. However, some universities in the UK have started offering a one-year MBA degree program.
Some of these universities include Global One-Year MBA, Online MBA Public Health Management – University of Cumbria (UK), and also, and Master of Business Administration (MBA) among many other universities in the UK.
The best part of getting a 1-year MBA degree is that it quickly absorbs into the working system, as most business schools are located in large UK cities.
How can I apply for an MBA in the UK?
Students must submit the following documents to apply for admission to a UK MBA:
All academic mark sheets (if the final mark sheet is pending, please submit all remaining ones)
Statement of Purpose (SOP)
Letters of recommendation from your school or college – 2
Internship letters if any (not required)
Passport copy (cover and last page)
Application form (online or paper)
IELTS score report (if available at the time of application, could also be sent later)
Frequently asked questions:
Costs for a one-year MBA range from £10,000 to £15,000 on average, with MBA costs at business schools like Oxford and Cambridge costing up to £45,000. However, there are several universities and business schools that offer high-quality degrees at a much lower cost.
A minimum of 3 years of full-time work experience.
A bachelor's degree or equivalent.
GMAT (see below)
IELTS score of at least 6.0-6.5.
The advantages of a UK MBA are: it is easier to get into (compared to any of the top 30 universities in India. There is no entrance exam for a UK MBA, and most Indian students can get a good IELTS score with a week of preparation), it is fast (only 1 year) and the UK  Has a good reputation in the field of education.
1) Canada – This is a very popular destination for Indian students who want to study abroad.
2) United Kingdom. The UK is one of the leading nations in the banking sector and the best MBA graduates from around the world are recruited by major UK banks.
3) Germany.
4) Australia.
5) Singapore.
Conclusion
Studying in the UK for an MBA degree may be the best thing that can happen to your career. That is why I have shared everything you need to know about getting an MBA in the UK in 2023.