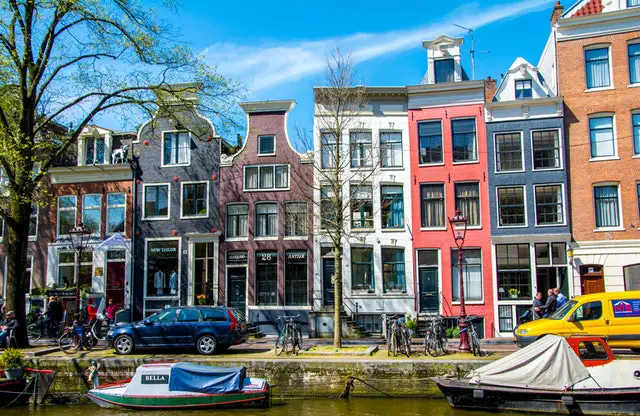 Do you want to study fully paid in the Netherlands? The Government of the Netherlands has made available to the entire world community the full Orange Knowledge Scholarship Program (OKP) in Europe for Latinos and Hispanics of excellent academic level. The prestigious project covers short courses and full-time master's degrees from 12 to 24 months.
The Netherlands Government International Scholarship is fully funded. It will cover all the expenses of the selected candidates. It is an amazing opportunity for students to fulfill their personal and academic dreams in Europe for free.
The mission of the OKP program is to support an individual's knowledge, ability, and practical experience in technical and vocational education, as well as higher education. Highly motivated, mid-career, and enthusiastic professionals with sufficient knowledge and skills acquired in their employing organization would receive this award of excellence.
Study a master's degree in the Netherlands
Institutions where you will study:
Universities subscribed to the Orange Knowledge Program (OKP), the Netherlands
Levels and study areas:
Short courses from 2 to 12 weeks and master's degrees from 12 to 24 months in the following fields:
 Agriculture and environment.
Economy, Commerce, Management and Accounting.
Engineering.
General programs.
Medical care, social services and care services.
Hotels, Catering, Tourism, Leisure, Transport and Logistics.
Humanities, Social Sciences, Communication and Arts.
Law, public administration, public order and security.
Mathematics, Natural Sciences and Computer Science.
Teacher training.
Who can participate?:
International students of excellent academic level who come from Colombia or Guatemala. If you are of another nationality, you are not allowed to apply for the full scholarship in the Netherlands.
Scholarship endowment:
The Orange Knowledge Program (OKP) will allocate the following prizes to the candidates who are winners of the full scholarships in the Netherlands:
Living expenses.
University tuition.
Visa.
Airfare.
Health insurance.
You may be interested in other full scholarships to study in Europe.
Conditions that must be met by participants:
Be a student with a perfect academic record.
The candidate must have worked for a national or local organization, universities, institutions, the private sector, NGOs, or commissions for academic or vocational education.
Only the application of candidates of nationals of Colombia and Guatemala is accepted.
Submit a formal enrollment to any of the Short Courses or Full-time Masters through the online entry system of the Dutch Government Full Scholarship Program, Orange Knowledge (OKP).
If the authority requires a letter of recommendation in the application form, you must submit it. Otherwise your offer will be rejected.
Depending on the course or field you select, each institution subscribed to the OKP full scholarship program will require different documents as requirements to validate said process.
The Dutch embassy will be in charge of studying each proposal presented.
Instructions to apply:
Supporting data: Transcripts and academic records, resume, passport copies, personal statement, letter of recommendation, among others. Check the official website of the full world scholarship program in the Netherlands, Orange Knowledge (OKP), to know each step you will need to take to be considered as a winner of it.
Deadline:
There are three (3) rounds to apply for scholarships in the Netherlands:
Until March 3, 2022.
Until June 28, 2022.
Until October 11, 2022.
Page Link: