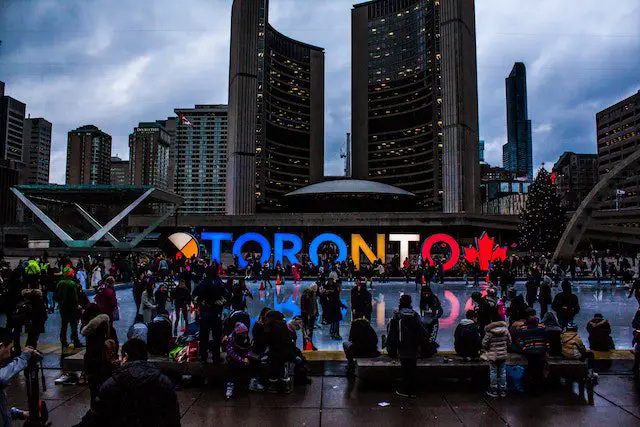 Deadline: 01/18/2022
The Lester B. Pearson Full Scholarships 2022-2023 at the University of Toronto provides an unparalleled opportunity for outstanding international students to study at one of the best universities in the world in one of the most multicultural cities.
Awarded annually, these scholarships recognize outstanding students from around the world, including international students studying in Canadian high schools. Each year, approximately 37 students will be named Lester B. Pearson Scholars.
Institutions where the studies will be carried out:
University of Toronto, Canada.
Levels and areas of studies:
Undergraduate in all areas of study offered by the University.
Who can participate ?:
All international students who are currently in their final year of study in high school or high school or who complete their studies before June 2022.
The value of the scholarship:
Tuition Fee Waiver, Full Tuition Sponsorship, Full Educational Expense
Book purchase expenses
Sponsorship of additional fees
Full residency support for four years, free accommodation
Free air ticket
Financing participation in conferences
Conditions that participants must meet:
To be eligible for the Lester B. Pearson International Scholarships, you must:
Be an international student (that is, a non-Canadian student who requires a study permit);
Currently studying your final year of high school or graduating before June 2022
Begin their studies at the University of Toronto in September 2022 (students already pursuing undergraduate studies cannot be considered; students who begin their studies in January 2022 at another undergraduate institution cannot be considered)
Documents required to apply for the Lester B. Pearson Scholarships:
GRE certificate scores
Curriculum vitae
Copies of all transcripts
Motivation letter
A copy of the passport valid for at least one year
Personal Statement or Admission Essay
Letters of recommendation from two of the former professors
English proficiency certificate
Instructions to apply:
To apply for the Lester B. Pearson Scholarships , you will need to:
Receive a nomination from your school: High schools that have not yet been contacted/verified should submit an application to participate in our program, available here.
Apply to study at the University of Toronto to begin your studies in 2022 and complete your application for admission within the corresponding deadlines. Please note that you will be considered for the Lester B. Pearson Scholarships for your first program choice at the University of Toronto. You can apply for several programs and you can receive admission to all of them; however, the Lester B. Pearson Scholarship, if awarded, will be limited to your first program choice at the University at the time our scholarship decisions are made.
Once we have received a nomination and you have applied to college, you can complete the Lester B. Pearson Scholarship Application online.
Deadline:
Scholarship deadline: November 30, 2021
OUAC (Ontario Universities' Application Center) application deadline for students: December 14, 2021 (Please note that this is the final date for submitting an application to the OUAC; however, it is recommended that you apply for admission through OUAC by November 7, 2021, as program slots fill up quickly and popular shows may close earlier.)
Student scholarship application deadline: January 18, 2022
Official Link of the Page:
University of Toronto Lester B. Pearson Full Scholarships