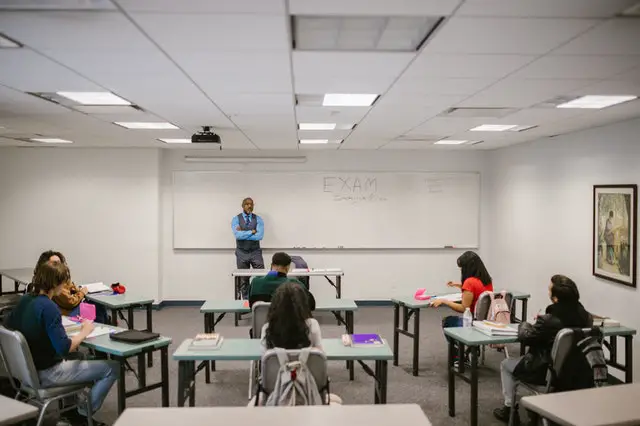 Understand Your Priorities
Prioritizing can be a crucial aspect of successful task management. Before beginning any project, it is important to take a look at the overall goals and to prioritize them accordingly. By looking at the importance of each task within the project and ordering them therefore, it will be easier to complete the project in a timely and efficient manner. Additionally, this will help to create a plan of action that will allow you to see how the project needs to be completed clearly. Understanding your priorities and creating an actionable strategy for achieving them will help you stay on track and effectively complete your tasks.
Set a Schedule
Creating and sticking to a schedule is one of the most important steps for success. Planning ahead and reserving time each day for the tasks you need to complete is essential in avoiding overbooking, feeling overwhelmed and ensuring goals are met. Building a routine into your day or selecting specific days or hours to complete tasks can provide structure and make it easier to stay on top of deadlines. Prioritize your tasks and choose specific times to work on them.
Get in the habit of setting aside a few hours everyday for work, whether it's in the morning or in the evening. Doing this will prevent any tasks from accumulating and increases the chances that your work will get done in a timely and efficient manner. Considering how long each task is likely to take and leaving yourself with plenty of time to complete it will boost productivity. Our brains are wired to want to finish tasks that we start, so setting a timer and committing to a specific amount of work can get you in the right head space for the task at hand.
Break Your Tasks into Manageable Pieces
Breaking down seemingly overwhelming tasks into manageable pieces can be an effective way to tackle large projects. It's important to think of the big picture, but also understand what individual steps are necessary to get the job done. Take the time to break the major task into smaller, more manageable tasks. Gather all the information needed for each task and calculate the amount of time required to complete it. Consider setting realistic deadlines for each task to help create motivation and a sense of accomplishment as each goal is achieved.

Most importantly, don't be afraid to ask for help. If a task appears too complex, delegate it to someone else in order to reduce overwhelm. Finding ways to break tasks into chunks can help make the project more manageable and enjoyable. It can also help you keep track of your progress, so you can be sure to stay on track and reach the end goal.
Make Use of Your Resources
Finding the right resources can be key to success when beginning a project. Not only do resources come in the form of tangible items or tools, but they can also be found in the form of mentors, coaches, and advice from people who have completed similar projects in the past. It's important to recognize any helpful resources available to you and take full advantage.

If you don't have access to certain resources, such as money to buy equipment or even having someone to bounce ideas off of, get creative in finding ways to make still it work. Looking for alternatives to what you need and being thoughtful about searching for more cost effective options can go a long way. Seeking out passive resources like videos and articles to research also give you a better understanding of what you need to do to complete your project.
Track Your Progress
An essential part of completing any task is tracking your progress. Keeping track of what you have done and what you still need to do will help you stay motivated and on task. It is also a great way to stay organized and be aware of potential roadblocks before they become a problem.

Write down your goals and assign yourself deadlines for completing tasks. Documenting your accomplishments and the difficulties you are facing may help you in the areas you are struggling with and give you momentum in areas of strength. Reviewing your progress regularly will help you stay on track and adjust any steps that are not working.
Establish a Support Network
Developing a strong support network is essential for tackling any challenging undertaking. Having a team of individuals who can provide assistance, advice, and encouragement can help you stay focused and keep you on track throughout your task.

Start by looking for people who are knowledgeable and willing to help. They can be family and friends or people from the same field or industry. By finding people to whom you can turn when you have a question or need motivation, you can be sure that you have the right resources available for a successful outcome.
Take Care of Yourself
When working on a project, it is important to take care of yourself as well. A good way to do this is to build in regular breaks throughout your day. Allowing yourself time away from work or a task can give you the time you need to recharge and refocus. It can also be beneficial for your mental and physical health to switch tasks and give yourself a change of scenery.

Another important aspect of taking care of yourself is to practice self-compassion. When you make a mistake or fall behind, be easy on yourself. Reminding yourself of all your successes and accomplishments can help reignite your self-confidence and drive to complete your task. Recognize that you cannot do all the work yourself and that mistakes are part of the learning process.
Find Ways to Make It Fun
Completing long-term tasks or goals often can seem like an overwhelming process. One way to make it easier is to find ways to make the process more enjoyable. This could be anything from creating a reward system for yourself to playing music while working.

Rewards can be an effective way to stay motivated and have a little fun while achieving your goals. This could be anything from a piece of candy after reaching a milestone or a special treat after meeting an entire goal. You can also use other things as rewards, like allowing yourself to take a longer break after completing a task, or buying yourself a small item that you have been wanting.

No matter what your goal is, breaking it down and making it fun by using rewards can be beneficial and help you stay motivated to keep going. Keeping the process enjoyable can also help make it easier and help you stay on track, possibly even allowing you to see the results faster.