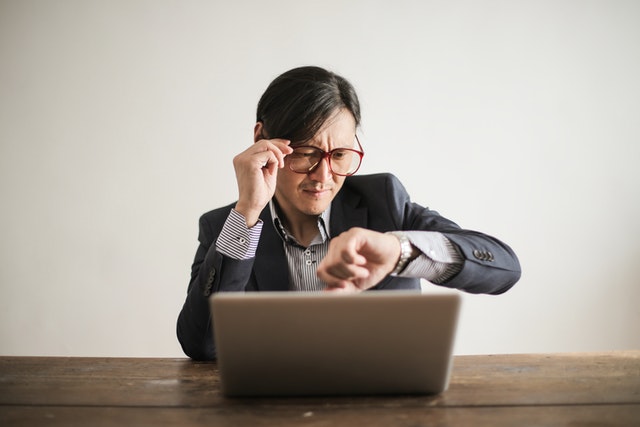 There is a popular saying that quotes, "not all heroes (and heroines) wear capes." That being said, it fits like a glove when it comes to those people who study and work at the same time. The truth is that dividing your life between two such demanding occupations can become very stressful. For that reason, we give you  7 tips to help you manage your time between work and university.
Take ownership of your time and set priorities.
It sounds simple but it is not so. When multiple commitments are made, it is common for business hours to drag on for a long time. Anyone who has tried to prioritize and set time limits knows how complicated it is; until he recognizes that: either he takes action, or he resigns himself to see how he loses important moments in his personal life. As dramatic as it sounds.
When that happens, it's time to start organizing. Currently, the advantages are endless, and range from Apps for productivity to smartwatches that measure periods of time and activities carried out, etc.
But we cannot fool ourselves, studying and working involves a lot of sacrifices. Weekends with shared schedules committed free time, and, above all, tiredness. Covering many activities is complicated, but depending on what they are, it is also very satisfying.
Organize your time based on achieving goals.
Create to-do lists.
To-do lists are a highly beneficial productivity tool. Basically, it invites you to create a list with pending tasks so that you can fulfill them during the day. How is it done? It is recommended to create it in order of priority. What is the most urgent? What is the most important? What can you expect?
The list will allow you to define objectives, manage your time according to the project or activity, and finally, achieve it with productivity.
Have a plan for the unexpected.
Although the idea is to follow the to-do list to the letter, this will not always be the case. The unexpected is part of life, and you must be prepared for it. A good trick to deal with this type of situation is to assign extra time to each task so that you have a margin, let's say, of mobility to solve problems. Another tip is to avoid stress in case things don't go as planned. It is normal!
Think creatively.
Only then will you save time. Use different options to study: podcasts, Youtube videos, Medium style blogs, the sky is the limit. It is a different, and sometimes fun, way of learning. Are you studying design ? Watch a video. Do you study journalism? How about a podcast?
Talk it over with your boss.
First, tell him that you are studying and working. This will help make your expectations realistic.
Secondly, ask yourself: is there the possibility of doing part of your work remotely? Could your boss allow you to work flexibly? These are doors that sometimes are not touched for fear of… But they represent good possibilities for your performance and productivity. Suppose you can perform better by having a flexible work schedule, then put it on the table, show your superior how your productivity would improve with that change/benefit. Communication is decisive.
Remote work is not a utopia, it is, in fact, a niche with a lot of growth and demonstrable efficiency.
Take a break.
Give yourself time for yourself. If you don't, how can you keep your creativity and motivation high? If your disposition is not adequate, there is little you can do to achieve a good performance. Both study and work are important, but so are you.
Meditate; take 30 minutes to let your mind go blank, away from worries and things to do. Exercise, eat healthy, take time to read for fun, watch a movie; In short, the options are many.
Don't leave everything to the last minute!
You cannot expect to perform well in studies and at work if you spend entire nights studying; or if? Organize yourself well, and avoid collapsing due to high levels of stress. The tools are on the market, we have given you the advice today, what remains remains on your part.
Good luck, you can do it.