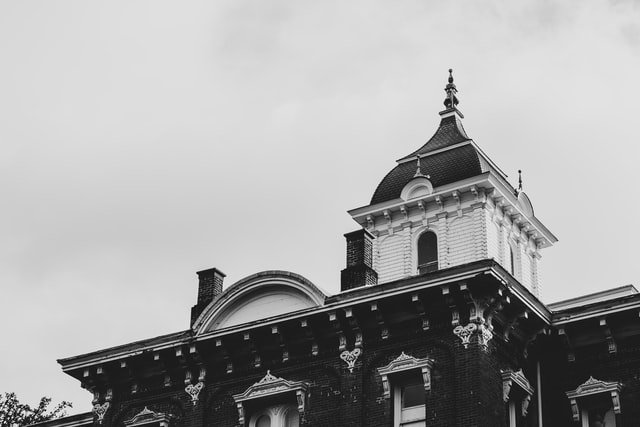 Every year a new "Top 50 Liberal Art Universities" comes out and new schools are subject to traditional value and new modern advantages within the liberal arts category. Back in late January of 2021, a new ranking system came out that allowed previous liberal arts universities that could not make it on the list, to do so.
First off, why is it important to identify profitable liberal art universities? Liberal arts degrees haven't received a great rep for the last 20 odd years. Because liberal arts include professions that others look past and if it does not designate with being a doctor, lawyer, or mathematician… people tend to look the other way.
The degrees an individual can receive from a liberal arts university are these:
Advertising, Promotions and Marketing Manager
Communications Leader or Supervisor
Public Relations Specialist & Analyst
Graphic Designer (Professional level)
All English Majors (Poetry, Creative Writing, Editor, Technical Writer, Content/Copy Writer, Journalist, or Human Resources Manager
Archivist, Curator and Museum Curator
Historian
Psychology (Human Resources Specialist, Market Research Analyst, Substance Abuse, Behavioral Disorder and Mental Health Counselor
Social and Community Service Manager
Health Educators and Community Health Worker
Criminal Justice
While there are many more degrees available in various fields within the liberal arts sector, above is just a few examples of what study field students can exceed towards. Typically, for instance in Sociology, students will go for their Bachelor's or Master's to acquire a greater in-depth understanding because sociology careers tend to work with youth's or disadvantaged individuals.
But, What Does  Liberal Arts Education Mean?
Oddly enough, this topic is a hot debate around the world since "Liberal Arts" was coined as a term and a subject matter in the 12th century. By a group of women who essentially created a separate avenue that combines science, mathematics, philosophy, psychology, sociology, and education.
Back in the 12th Century liberal arts was a mixture of Greek and Roman culture and ideas. This led to several philosophers of the ancient Greek timeframe to become so well known today. For example, Princeton which is an ivy league university coins liberal art as an "expansive intellectual grounding in all kinds of humanistic inquiry." Liberal arts as always been associated with scholars who are depicted in movies as reading at every possible chance, questioning the existence of many things, and seen as writing cogently and thinking broadly. While this movie portrayal is not too far away from the truth, Liberal Arts major face more scrutiny and at times are in a spot within the job market that tends to be quite competitive and slim.
Liberal art students are taught to ask questions, solve problems, and to discover any other method to which these problems may be solved in other thoughtful ways.
What Liberal Art Universities Are Ranked at the Top?
According to the U.S. Ranking's system the top Liberal Art Universities are:
Amherst College – Amherst, Massachusetts, United States
Williams College – Williamstown, Massachusetts, United States
Swarthmore College – Swarthmore, Pennsylvania, United States
Pomona College – Claremont, California, United States
Wellesley College – Wellesley, Massachusetts, United States
Bowdoin College – Brunswick, Maine, United States
United States Naval Academy – Annapolis, Maryland, United States
Claremont McKenna College – Claremont, California, United States
Carleton College – Northfield, Minnesota, United States
Middlebury College – Middlebury, Vermont, United States
How About the Top Liberal Art Universities in the World?
According to Times Higher Education's World University Rankings data, these are the world's top liberal art universities:
Stanford University – Stanford, California, United States
Massachusetts Institute of Technology – Cambridge, Massachusetts, United States
University of Cambridge – Cambridge, England, United Kingdom
University of Oxford – Oxford, England, United Kingdom
University College London – London, England, United Kingdom
Harvard University – Cambridge, Massachusetts United States
Princeton University – Princeton, New Jersey, United States
The University of Chicago – Chicago, Illinois, United States
University of California, Berkeley – Berkeley, California, United States
University of Edinburgh – Edinburgh, Scotland
Columbia University – New York City, New York, United States
Yale University – New Haven, Connecticut, United States
University of California, Los Angeles – Los Angeles, California, United States
University of Pennsylvania – Philadelphia, Pennsylvania, United States
University of Toronto – Toronto, Ontario, Canada
University of Michigan-Ann Arbor – Ann Arbor, Michigan, United States
New York University – New York, New York City, United States
LMU Munich – Munich, Germany
Paris Sciences et Lettres – PSL Research University Paris – Paris, France
University of Tübingen – Tübingen, Germany
Even though the "Liberal Arts Education" began in Europe, the crossover to the United States acquiring more liberal universities around 1937. All because of St. John's College who introduced a publication titled "Great Books of the Western World," which allows students to discover the culture from around the world. This included a now career degree area called "Humanities."
Even though the late 1930's brought out a profound new area of knowledge, no one can achieve a Ph.D. in a liberal arts category because one does not exist, students can only gain the highest degree which is a Bachelor's in a liberal art dedicated field. For the past 30 years, liberal arts education has been in the spotlight because of additional education cost cuts that have affected public schools, this is where a portion of the education budget cuts out a specific field, in this case the United States has significantly cut most "art classes" along with science as a subject being the subject of budget cuts as well.
However, liberal art Bachelor Degrees is the reason why we have historians who can dig into the past and essentially come to know a historical figure that the rest of the world has been trying to figure out for the past millennia. This is also how "Genealogy" has come into play, where DNA testing has become a trend and essentially has been able to solve past cold case crimes. Where liberal arts may lack, is also where liberal art degrees pick up the pieces of say a science degree lacks when there is nothing but technical thought. However, if you add in hypothesis and theory, this is considered a liberal art approach since math and science tend to use only facts to determine an outcome.
The Most Profitable Universities That Students Can Find Substantial Career From
Understandably the type of university where a student can graduate with a liberal art Bachelor's degree and be able to find a career that is profitable would be places like Harvard, Yale, Princeton, Columbia, Cambridge, and Oxford.
The reasoning for this is because the above universities are known as ivy league schools. Ivy league schools tend to reward their alumni students with jobs that exist around the university itself, becoming a professor in a certain subject like History. Other ways a liberal arts career blossoms after student graduates from one of these ivy league schools is based on what programs the university is associated with.
For example, most NASA employees are associated with Stanford, MIT, or various known Science based California universities. This happens with a lot of big companies where their employee base is known more likely to come from what universities, because say for example MIT is known to have engineer graduates that find careers within Biotech or Aerospace technologies.
As far as profitable schools go, as long as the student identifies what local or ivy league school, they are attending has connections with what brand company, then that is the higher probable cause career choice to go for.
What are the Disadvantages of Having a Liberal Arts Degree?
What is the main disadvantage of completing a liberal arts degree for most students? Well, they come to find out that they have accepted a lack of preparation for employment. Since liberal art studies involve no real-world or hands on experience this can leave liberal art student ill-equipped to deal with real life circumstances. Especially resolution conflict within the employee and co-worker environment.
Recent studies conducted over a 15-year span have shown that graduates of liberal art degrees were shown over a 10-year time frame to have at least 50% lower annual income than the previous years before. And yet, a startling review comes in from Forbes that states: 64% of hiring managers said they would consider a candidate who hadn't gone to a day of college. Since management considers experience more valuable than college degrees over certain areas. Depending on the job requirements, employers may vouch for personal and real-life work experience than a college student who has yet to hold a real full-time job. This is related to jobs where employees are hiring an individual who has already had prior experience and does not need to be trained on the day.
Demand For the Job Market
This is the big obstacle liberal art students face. For the studies they currently hold a major considered a demand in the job market. If not, this is where students will have trouble finding a career where they can put their studies to work. Instead, without real world experience such as retail, it will be harder for liberal art students to find a part-time or full-time job.
In today's climate, a huge demand for nursing jobs is at the forefront as well as doctor's. But it's highly doubted that a major in Greek studies is needed. This is where the dissatisfaction for having a liberal art degree where a substantial amount of student debt accumulates because a student went to an ivy league university.
These are the disadvantages to look at before solely agreeing upon only having a liberal art degree, instead it is suggested anymore for students to have a liberal art major while going for another separate degree that can be utilized in today's ever changing job market.
Liberal Art Degrees Are Some of the Most Expensive
Expensive is right, although, liberal art degrees can be highly rewarding. For instance, ever since DNA profiling and Genealogy have become most more common, this allows students to go for that History degree and profit greatly.
Liberal art degrees can amount anywhere from $24,000 for just the first semester to a near $150,000 for a total 3-year count. This depends on which university the student applies to because the more well-known ivy league university the greater the cost amount.
The unknown missing rule, a lot of students don't understand the circumstances that comes with failing a grade or a class. If a student fails a liberal art class, that means the money put into that class is practically gone. Since the student will need to re-take that class to achieve a better letter grade or worse, fail that year entirely and seamlessly expelled for failing. This becomes an accumulative number of lost wages for the student who may have paid from their own pocket or with funding.
This is a huge imbalance that liberal art students face. While a liberal art degree can focus on one specific subject, if they fail any one of those classes that means as a total, they have lost a semester credit. A credit lost means that student has to work twice as hard and pay more to gain back that lost credit to ensure graduation a year later than expected. Nevertheless, a liberal art major can be essentially rewarding if a student is passionate about literature or history and intends or already has a profession lined up to pursue. But it should be noted that students choose carefully what university they attend and do the appropriate research to ensure they can use that liberal art degree to the fullest extent. If not, a student may have to change majors and acquire a different skill set altogether, which is something no student wishes to go through. Choose wisely and effectively!