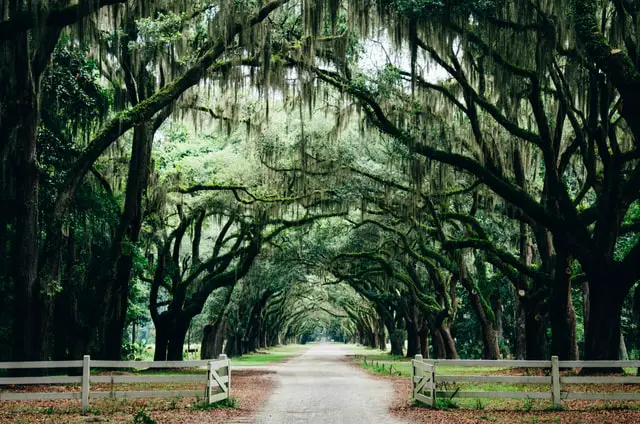 Savannah State University is one of the underrated universities in Georgia, USA.
Students get a quality education at a very fair price. Students get good value for their money compared to other Georgia colleges.
Savannah State University in Georgia is a superior and technologically advanced university offering research-based courses. It is a place of preparation for great black individuals who have set the pace in their profession.
In light of this, we have compiled the necessary information such as Savannah State University scholarships and tuition fees, qualification and admission requirements, accommodation, and requirements for traveling to the USA international student.Then studying at Savannah State University is here for you.
About Savannah State University?
Established in 1890, Savannah State University is a four-year, state-backed historically black university (HBCU) located in Savannah, Georgia, USA.
Savannah State University develops productive members of a global society through high-quality instruction, scholarships, research, service, and community involvement.
Savannah's vision is for graduate students who will perform at higher levels of economic productivity, social responsibility, and excellence in their chosen career fields in a changing global community. The University is a member school of the Thurgood Marshall College Fund.
The University encourages participatory learning and personal growth in a student-centered environment that celebrates the African American heritage while nurturing a diverse student body.
Savannah State University offers graduate and undergraduate studies including nationally accredited programs in liberal arts, science, and many more. Ypou can also earn a degree in national security.
What are the admission requirements to Savannah State University?
As in many other top universities in the United States Basically, a few things are necessary as key requirements to get into Savannah State University.
As an international applicant, you must apply online and submit the following:
A free, complete application for admission to Savannah State University online at www.gafutures.org.
 High School GPA of 3.0
Submit SAT / ACT Scores SAT Code: 5609 ACT Code: 0858
Official SAT or ACT scores. (Scores must be submitted electronically to the Admissions Office from the source of the test).
Send transcript(s)
An official college transcript
Applicants from non-native English-speaking countries are required to take the Test of English as a Foreign Language (TOEFL). (Scores must be at least 225 on the computer test or 530 on the paper test.)
A full Certificate of Immunization is required for some Georgia residents and anyone residing outside of the state of Georgia. Check the list of incomplete documents in your application status to see if you need to submit a Certificate of Immunization.
A complete application includes:
App
Official high school and / or college transcript
Complete the Certificate of Immunization form (only if you are not a Georgia resident immunization registry)
Official SAT and / or ACT score report
COMPASS Exam Score Report – Will be required for applicants who do not meet minimum admission requirements and / or have deficiencies in the high school curriculum in English or mathematics, but demonstrate the potential for academic success
Other required documents depending on the type of admission:
Transitional permission letter showing courses eligible to enroll and good academic standing
ACCEL program application
Proof of financial support
Supplemental application
Professional evaluation of high school and / or college transcript
Country test results
Savannah State University Courses
Savannah State University is a citadel of education offering world-class, high-level, research-based knowledge in a series of highly-rated undergraduate and graduate courses across a variety of university colleges.
They go through the following disciplines;
Accounting
 Company
 Computational information systems
 Entrepreneurship
 Global logistics and international business
 Directors
 Marketing
 African Studies
Behavior analysis
 Criminal justice
 Gerontology
 Our history
 Homeland Security and Emergency Management
 Mass communication
 Political Sciences
 Urban Studies
 Applied mathematics
 biology
 Chemistry
Civil engineering technology
 Computer technology
 Electronic Engineering Technology
 Environmental Science
Forensic Science
 General technology
 Marine Sciences,
Mathematics and Education.
Colleges
Savannah State University also operates three universities, namely:
College of Business Administration
Faculty of Liberal Arts and Social Sciences
Office of Graduate Studies and Sponsored Research (OGSSR).
Faculty of science and technology
University ranking
It is not an unexpected fact that most of the highly rated African American universities in the world today are located in the United States. Savannah State University is one of those institutions that rank highly in the nation and the world.
By 2021, it is in the top 50-62 best public schools. In 2018, US News & World Report ranked the University No. 67 Best Public University.
In the 19 years since US News began ranking public universities as a separate category, SSU has ranked in the top 70 and continues to rank in the top 200 among the best national, public, and private universities.
It is generally classified 51st among all US universities and 800th in the world.
Savannah State University Acceptance Rate
The University is one of the most accessible public universities in the nation. This explains its relatively moderate competitive rate and a very high acceptance rate of 70-80%.
This means that more than 80 out of 100 applicants gain admission to the school. Selected applicants generally have "A" averages and SAT / ACT scores that are significantly above average (a combined SAT score above 1300 is typical).
According to its admissions website, the most vital factors for a successful application are intellectual capacity, academic performance, and personal qualities that will contribute to the work of the University.
The admissions committee places high priority on the performance and rigor of the high school program, recommendations from a teacher and guidance counselor, extracurricular participation and honors, writing ability as evidenced by the admissions essay, and standardized test scores.
What is Savannah State University Tuition?
Generally, tuition at most American Universities is expensive although some of them are relatively affordable.
In other words, the cost of tuition at Savannah State University varies depending on the course and program requested, whether it is from the state of Georgia or not, and the credit hours.
| | | |
| --- | --- | --- |
| Worksheet for | UNDERGRADUATE | GRADUATE |
| In the state: | $ 169.33 | $ 196.00 |
| Out of state: | $ 616.07 | $ 726.00 |
On average, the cost of tuition ranges from $ 3,367 (in-state applicants) to $ 9,905 (out-of-state applicants).
Cost of Housing from Savannah State University
Understanding all the expenses associated with your college career is essential so that you can prepare properly. Consider these costs.
In 2019-2020, Savannah State University students paid $ 3,747 per semester for a bedroom and bathroom and $ 2,015 for the 20 meals per week meal plan.
Savannah State Freshman Dorms
Savannah State University, through its Residential Services office, strives to provide a living environment that is not only comfortable, safe and secure, but is also conducive to academic and personal growth. Savannah State University houses students within its nine residential facilities.
Living on campus offers a wealth of opportunities to develop lasting friendships, participate in co-curricular educational and social activities, and share experiences with people of different backgrounds, interests, cultures, academic pursuits, and aspirations.
Student-residents often study together, participate in intramural sports and campus sports teams, attend and participate in a wide variety of programs and activities offered in residence, or participate in various forms of student government. Being conveniently located on campus makes it easy to take advantage of many opportunities available right on your doorstep.
Living options include Traditional Living, Apartment Living, and Hybrid Living, combining both traditional and apartment living features.
Experienced and professionally trained dorm directors are available at each of our residential facilities to provide information, guidance, guidance, programs, and services to residents.
Their roles are to foster an environment that supports learning, participation, academic success, and personal development.
University common house
University Commons houses approximately 700 students in fully furnished one, two, three and four bedroom apartments. Kitchen appliances include a microwave, stove and refrigerator. Amenities include an on-site laundry center and computer lab. University Commons is one of six residential facilities on campus.
Types of units:
Bedroom Units 3: Standard Rooms 2 (Shared Bathroom), Master Bedroom 1 (Private Bathroom)
2 Bedroom Units: 2 Standard Rooms (Shared Bathroom)
1 bedroom unit (private bathroom)
It has amenities that include
Computer Lab / Study Area, Study Area, Landscaped Courtyards, Unlimited Laundry Service, Surveillance Camera System, and Full Kitchen
The apartments are townhouse style with a full kitchen and common area on the ground floor and the bedrooms and bathrooms on the upper floor. The bedrooms are fully furnished with height-adjustable single beds, wardrobes, a desk with a seat, and two stackable chests of drawers. 
High-speed internet connections are available in all rooms (you will need an Ethernet cable). Wireless Internet access is available for 100% of the living area (free access for all SSU students).
Tiger cut
Tiger Court is a co-ed, traditional residence facility that primarily serves as a freshman facility. It has floor plans of bedrooms 1 and 2, which are types of units
Semi-private room for person 2 (shared bathroom)
1 person private room (private bathroom)
Features such amenities as 324 beds, keyless entry to the building, study area, landscaped patios, and unlimited laundry
Rooms are furnished with a bed, dresser, and computer desk. High-speed Internet connections are available in all rooms (Ethernet cable required) along with basic cable access. Wireless Internet access is available for 100% of the living room (free access to all SSU students).
Life Center for freshmen
These are accommodation units in the Freshman Living Learning Center that is made up of space units for groups of 2 people, groups of 4 people and groups of 8 people with both private and shared rooms. All units have been fully furnished with a long double-seater bed, dresser or closet, desk chair, desk, mattress, and a shared bathroom.
The rooms are separated into several groups to create small communities. This residential facility is equipped with a lobby with vending machines, a keyless door, computer labs, a catering kitchen, a laundry room, a seminar room, and a recreation room. To apply for a space on the premises, students must pay a non-refundable application fee of $ 50
Savannah State University Housing Phone Number
Savannah State University
Housing and residence
Box 20551
Savannah, GA 31404
Phone: (912) 358-3132
Fax: (912) 358-3632
Office hours:
Monday to Friday from 8:00 am to 5:00 pm
Savannah State Tigers
The Savannah State Tigers represent the university in the college of intercollegiate sports and are administered by the Savannah State University Sports Department. The department spends about $ 2 million per year for its sports teams and facilities.
Savannah State University is a member of Division I of the National Colleges Sports Association (NCAA) as a member of the Mid-Eastern Athletic Conference (MEAC) and participates in the following sports: soccer, baseball, basketball (men's and women), across the country (men and women), tennis (men and women), athletics (men and women), volleyball (women only), golf (men) and softball (women).
Savannah State Tigers football team
The Savannah State Tigers football team represents Savannah State University in college football. The Tigers are members of the Middle East Athletic Conference (MEAC). Soccer is traditionally the most popular sport at Savannah State and home games are played at Ted A. Wright Stadium in Savannah, Georgia.
The team regularly participates in one or more black football classics each season, including the CSRA Football Classic and the Joe Turner Classic. He previously participated in the Gateway Classic, the Miami Classic, the Palmetto Capital City Classic, and the Circle City Classic.
Savannah State Tigers basketball team
The Savannah State Tigers basketball team represents Savannah State University and has competed in NCAA Division I as a member of the Mid-Eastern Athletic Conference since 2010. The Tigers play their home games at Tiger Arena on the Savannah, Georgia campus. of the University.
Tiger arena
Tiger Arena is the 6,000-seat multipurpose arena that serves as the home for the college basketball team and athletic department offices. The Ted A. Wright Soccer Stadium is home to the college soccer team and has an outdoor Olympic track. The 7,500-seat multipurpose stadium opened in 1967. The track was built in 1995
Savannah State University Scholarships
Savannah State University Scholarships are offered to undergraduates and graduates from private, federal, state, and university-funded sources. The eligibility requirements for each scholarship vary. Criteria for merit-based scholarships include academic achievement, standardized test results, extracurricular activities, awards, and honors.
Other scholarships are:
#1 Georgia HOPE Scholarships
The Georgia Lottery funds the Georgia HOPE Scholarship.
The HOPE scholarship covers part of the tuition for students seeking a degree at a technical school or university. The student must be a 1993 or later high school graduate with a 3.0 GPA on a college prep track or a 3.2 GPA on a technical curriculum track to be eligible for the HOPE Scholarship.
#2 Zell Miller Scholarship
The Georgia Lottery funds this scholarship.
The Zell Miller Scholarship covers 100% of the tuition for students who are Valedictorian or Salutatorian for their graduating class; or received a score of at least 1,200 combined critical reading and math scores on a single SAT administration. OR an ACT composite scale score of at least 26 and graduated from high school with at least a calculated GPA of 3.7.
#3 James H. Porter Scholarships
The James H. Porter Scholarship provides financial assistance to students attending Albany State University, Fort Valley State University, and Savannah State University. Prizes range from $ 1,000.00 to $ 5,000.00 annually. The scholarship is open to undergraduate and graduate students enrolling at SSU.
#4 United Nations Population Fund Internship in New York, USA
The United Nations Population Fund is offering an internship program for international students to study in the United States. Students must be enrolled in an advanced study program or have recently graduated. 
Interns do not receive a salary or any other form of remuneration from UNFPA. International applicants are eligible to apply for this internship program.
Complete your application here
# 5 International Admission Scholarship for Undergraduates at the University of Buffalo in the USA
The University at Buffalo offers an International Admission Scholarship to qualified first-year international students for the academic year 2021. The scholarships range from $ 2,000 to $ 10,000 per academic year and are renewable for up to four years with good academic standing.
Complete your application here
#6 University of Bridgeport Tomorrow's Global Leader (Fully Funded) Scholarships for International Students 2021 – USA
By recognizing the impact of international education on a student's life and community development, the University of Bridgeport seeks to support a select group of promising students during the period of their undergraduate studies in the form of a comprehensive scholarship.
#7 CGS Student Scholarship
The University of Pittsburgh is pleased to advertise the CGS Student Government Scholarship. Candidates must be attending the College of General Studies and have earned at least 60 credits at the University of Pittsburgh. The recipient receives a one-time prize of $ 1000.
#8 Chancellor's Scholarship Program
University of Arkansas – Pulaski Technical College is pleased to announce a Chancellor's Scholarship Program. Early graduates will need to apply for the Chancellor's Scholarship for the next fall semester. The scholarship is estimated to provide up to $ 9,300 * in tuition and fees over four semesters.
#9 John D. Spurling Scholarship Program
To celebrate the human-canine bond, AKC Humane Fund now offers the John D. Spurling Scholarship Program. The scholarship program is intended to assist students with an excellent academic record seeking an education in a field that promotes responsible pet ownership…
#10 AES Engineering Scholarship-USA 2021
Would you like to get a scholarship that can help more in education? AES Engineering Solutions is offering the scholarship for those students who wish to be a future leader in a wide range of fields of study.
AES Engineering believes that a high score average should not be the only criteria for determining who can get the scholarship. Apply
#11 Academic program of the University of Washington-TRACE, USA.
This LLM scholarship is aimed at developing exceptional young leaders in the field of anti-corruption who are committed to promoting business transparency. The University Of Washington School Of Law aspires to be the best public law school in the nation and one of the world's most respected centers for interdisciplinary legal studies.
#12 Mary Elizabeth Lockwood Beneventi MBA Scholarship
As the name implies, the Mary Elizabeth Lockwood Beneventi MBA Scholarship is available to those students pursuing business studies at the graduate level. The program is designed to cover at least the partial expenses associated with an MBA program, and is open to students with any concentration within the Master of Business Administration program at an AACSB accredited institution.
#13 International Welcome Scholarships at US Golden Gate University, 2021
Golden Gate University is inviting applications for International Welcome Scholarships. These scholarships are available to pursue a Bachelor's or Master's degree program. All graduate-level applicants whose first (native) language is not English must meet the English language requirement to qualify for admission.
How can international students apply for a US student visa?
In general, any visa applicant coming to the United States to attend an approved course of study requires a student visa.
Upon being accepted into a US school that the student plans to attend, the student will be enrolled in the Student and Exchange Visitor Information System (SEVIS).
Instructions for completing the SEVIS I-901 fee and associated signatures through the SEVIS system will be provided by the US school.
The school will enter the name of the lead applicant into the SEVIS system, as well as the names of any family members planning to travel with the lead applicant to generate the necessary I-20 forms. Each family member must receive their own I-20.
If family members do not apply with the primary applicant, a copy of the original I-20 issued by the primary visa holder's school will be required. Visit the United States
Continuing students can apply for a new visa at any time as long as they have maintained student status and their SEVIS ( http://www.ice.gov/sevis ) records are current. Continuing students can also enter the United States at any time before their classes begin.
What are the steps required to apply for a United States visa?
If it is necessary to apply for a visa to travel to the United States, the process includes the following steps:
Determine the type of visa required to travel to the United States. Information on visa types can be found at https://travel.state.gov/content/travel/en/us-visas/visa-information-resources/all-visa-categories.html.
Complete the online visa application form, DS-160. The DS-160 is a US government online form and can only be completed at https://ceac.state.gov/CEAC. Each applicant must complete this form before using any service on this website.
Return to this website and complete the following application steps to schedule a Consular Section appointment:

Create a user account.

Enter the confirmation number DS-160 for each applicant applying for a visa

Pay the Non-Immigrant Visa (MRV) application fee (s)

Schedule an appointment with the Consular Section

Go to the consular section appointment.
Note: Applicants of a certain age group or those who are renewing a previous US visa may be eligible to apply for a visa without attending a consular interview.
Eligibility for the "Exempt Interview" program will be determined as the applicant goes through the process of scheduling an appointment through this site. The determination will be made based on the responses provided to the qualification criteria.
General documents required: for all types of visa
The following documents are required for all types of visa:
The current passport is valid for travel to the United States. The passport must be valid for at least six months after the period of stay in the United States (unless exempted by country-specific agreements.)
A passport containing the most recent United States visa (if applicable).
Nonimmigrant Visa Application, Form DS-160 Confirmation Page.
Confirmation page and instructions printed from this website.
A 5 x 5 cm (2 x 2 inch) color photo taken in the last 6 months. More details on the State Department's photo guidelines can be found at https://travel.state.gov/content/ travel / en / us-visas / visa-information-resources / photos.html.
Accompanying family members, unless entering the United States for another purpose, must present a marriage certificate (spouse) and / or birth certificate (for unmarried children under 21), as applicable.
If you attend an appointment in person, you must bring original documents. If you are eligible to send your documents by courier, you must submit your current valid passport and previous passport containing the most recent U.S. visa (if applicable), as well as the DS-160 confirmation page and copies of any other supporting documents. See the next section for a list of the supporting documents required for each type of visa.
Additional documents requested for an in-person interview may include evidence of:
The purpose of your trip.
Your intention to leave the United States after your trip; me
Your ability to pay for all your travel costs.
Evidence of your employment and / or family ties may be sufficient to show the purpose of your trip and your intention to return to your home country.
If you cannot cover all the costs of your trip, you can show evidence that someone else will cover some or all of the costs of your trip.
Conclusion
This is all the information you need about Savannah State University and how to apply. We hope this guides you in making the right decision.