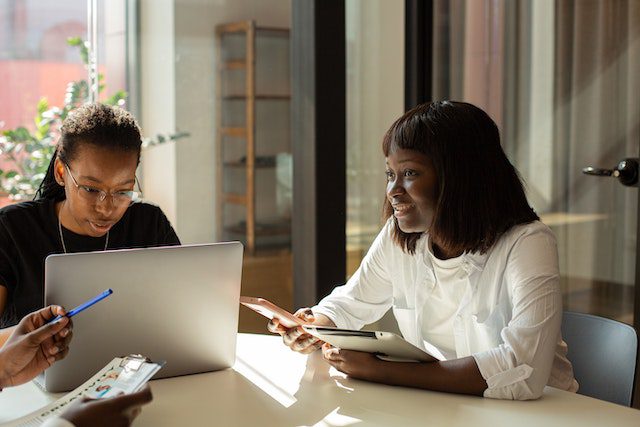 Scholarships are gifts that don't need to be repaid, and there are tens of thousands of them available from schools, businesses, individuals, private organizations, non-profits, communities, religious groups, and social and professional associations. Some popular scholarships that college students can apply for include the DAAD Scholarships, Chevening Scholarships, MasterCard Scholarships, Fulbright Scholarships, and more.
While there are many scholarships available, it can be challenging to find the right ones and avoid making the same mistakes as previous applications. It's important to understand the different types of scholarships and how to apply for them to increase your chances of receiving funding.
To start, you may wonder what types of scholarships are available. Some scholarships are merit-based and awarded based on meeting or exceeding certain standards set by the scholarship grantor. These can be based on academic performance or a combination of academic knowledge and an exceptional gift, trait, or interest. Most other scholarship opportunities are primarily based on financial need.
Additionally, many scholarships are directed at particular groups of people. For example, there are scholarships for postgraduate students, women, military families, and Hispanic students, among others. Some scholarships may also be based on where you work or where your parents worked.
Scholarships can cover full tuition or be a one-time donation of a few hundred dollars, but either way, it's worth applying for them as they can significantly lower the cost of education.
To find scholarships, research online or speak with your school's financial aid office. Applications typically have deadlines, so be sure to apply in advance and follow the specific application requirements for each scholarship. Once awarded, scholarship money is typically sent directly to the school, where it's used to cover tuition and other education-related expenses.
Find a Scholarship
In the post, we will answer some of the questions listed below. These questions are the basic compass for finding scholarships in 2023.
What types of scholarships are available?
How do I find scholarships?
When do I apply for scholarships?
How do I apply for scholarships?
How do I get my scholarship money?
How does a scholarship affect my other student aid?
How can I find scholarships? Scholarship information can be obtained in many ways. You can call the financial aid office of the college you wish to apply to, review information at a public library or online, and seek advice from a high school counselor or TRIO. Make sure the information and scholarship offer you receive are legitimate and remember that you don't have to pay to find scholarships or other financial aid.
Here are some free sources of scholarship information:
The financial aid office at a college or career school
A high school counselor or TRIO
The US Department of Labor's free scholarship search tool
Federal agencies
Pickascholarship, which is a free scholarship information portal for students who need financial aid
Your state grant agency
Fastweb.com
The reference section of your library
Foundations, religious or community organizations, local businesses, or civic groups
Organizations (including professional associations) related to your field of interest
Organizations based on ethnicity
Your employer or the employers of your parents
When do I apply for scholarships?
This depends on each scholarship and grant deadline. But if you don't want to miss any deadlines, keep in mind that some scholarships for college students have deadlines that are as early as a year before college starts.
So, if you're in high school now, you should research and apply for scholarships during the summer between your junior and senior years. But if you've missed that window, don't give up! Look at the scholarship information to see which ones you can apply for now.
How do I apply for scholarships?
Each scholarship has its own particular requirements. The scholarship website should give you a good idea of who qualifies for the scholarship and how to apply.
Be sure to read the application form carefully and fill it out completely, then meet the application deadline. You can read more about it here: Simple and Detailed Answers on How to Apply for and Win a Scholarship.
How do I get my scholarship money?
This depends on the scholarship. The money may be sent directly to your university, where it will be applied to any tuition, fees, or other amounts you owe. Afterward, any remaining funds will be released to you. Or, the money could be sent directly to you in a check.
The scholarship provider should let you know exactly what to expect when they inform you that you've been awarded the scholarship. If not, be sure to ask.
How does a scholarship affect my other student aid?
A scholarship will influence your other student aid, especially if it's a fully funded scholarship because all of your student aid added together cannot be significantly more than your cost of attendance at your college or trade school.
Therefore, you need to inform your school if you've been awarded a scholarship so that the financial aid office can subtract that amount from your cost of attendance (and from any additional aid, such as loans, you were given).
Afterward, any remaining amount may be covered by other financial aid for which you're eligible. If you have questions, ask your financial aid office.
What are the entry requirements for study abroad programs?
Different countries and universities, such as Harvard University, have different entry requirements. So, be sure to check all the information provided by your prospective university before submitting anything.
However, if you're applying for a bachelor's degree, you'll be required to demonstrate that you've completed your secondary education to a standard that is in line with the required qualifications (for example, your GPA, A-level qualifications, or equivalent) for the program you're applying for.
For non-native English speakers who wish to study in English-speaking countries, it is likely that you will need to provide proof of your English language proficiency through an English language test such as TOEFL or IELTS. Similar tests may be required for those studying in other languages.
What documentation do I need to submit with my application? Once you have applied, you may be required to provide supporting documentation as part of your application.
Requirements vary by country and university, but international students are often asked to provide the following:
Passport photos for identification
A statement of purpose
Curriculum vitae
Academic references/letters of recommendation
Certificates and transcripts of your secondary education
Proof of English language proficiency (e.g. TOEFL/IELTS certificate for schools in English-speaking countries) or other language tests
Admission test results (e.g. GMAT/GRE results for graduate programs)
Conclusion
In conclusion, finding scholarships in 2023 doesn't have to be a confusing or overwhelming process. By taking advantage of the various resources available, including online search engines, scholarship databases, and social media platforms, you can increase your chances of finding scholarships that are tailored to your interests, skills, and academic achievements.
It's important to start your search early, stay organized, and apply to as many scholarships as possible to maximize your opportunities.
With persistence, determination, and a little bit of luck, you can secure the financial support you need to pursue your academic goals and achieve your dreams.
Remember to keep an open mind and don't be afraid to explore unconventional or lesser-known scholarship options. Good luck!