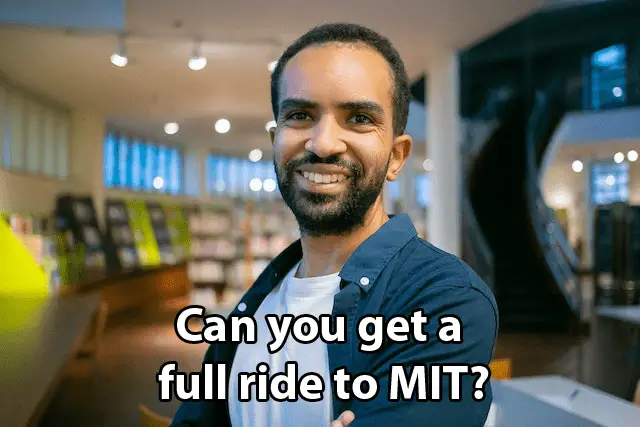 MIT's Financial Aid Program
MIT's Financial Aid Program is one of the most comprehensive and renowned in the world. It is designed to make education accessible to all students, regardless of their financial circumstances. The program offers a range of financial assistance options, including scholarships, grants, work-study programs, and loans. The aim is to ensure that deserving students have the opportunity to pursue their education at MIT without the burden of excessive financial stress.
MIT's commitment to financial aid is unwavering, as evidenced by the fact that more than 90% of undergraduate students receive some form of financial aid. The program is need-based, meaning that the amount of aid awarded is determined by a student's financial need and their family's ability to contribute. MIT takes into account various factors, such as income, assets, family size, and the number of siblings attending college. By assessing these factors, MIT aims to make sure that financial aid packages are fair and equitable, providing assistance to those who need it the most.
Understanding MIT's Commitment to Financial Aid
MIT's commitment to providing financial aid stems from its belief in ensuring that talented students have equal access to education, regardless of their financial circumstances. The university recognizes that the cost of attending college can be a significant burden for many families, and strives to alleviate this burden through its robust financial aid program.
At MIT, financial aid is viewed as an investment in the future of its students. The university is dedicated to empowering students to explore their passions, engage in groundbreaking research, and contribute to society without the worry of overwhelming student loan debt. MIT's commitment to financial aid goes beyond simply reducing the cost of tuition; it encompasses a wide range of support mechanisms designed to address not only tuition expenses but also room, board, books, and other essential costs. By offering a comprehensive package, MIT seeks to ensure that its students can fully immerse themselves in their educational journey and focus on academic excellence and personal growth.
Eligibility Criteria for MIT's Financial Aid Program
Eligibility for MIT's Financial Aid Program is determined through a thorough assessment of each student's financial need. Key factors taken into consideration include family income, assets, and expenses. MIT utilizes an online platform called the CSS Profile to collect this information, ensuring a streamlined and efficient financial aid application process. In addition to demonstrating financial need, applicants must also submit all necessary documents, such as tax returns and W-2 forms, to verify the accuracy of their financial information.
Alongside financial need, MIT also considers academic merit as a factor in determining eligibility for their financial aid program. While MIT is need-blind in its admissions process, meaning that financial need does not impact a student's chances of getting accepted, it does take academic performance into account when awarding financial aid. As such, students who have demonstrated exceptional academic achievement are more likely to be eligible for scholarships and grants from MIT. This dual approach of considering both need-based and merit-based factors ensures that MIT is able to provide financial assistance to a diverse range of students who are not only academically strong but also in genuine need of financial support.
Exploring MIT Scholarships and Grants
MIT offers a range of scholarships and grants to help students finance their education. These financial resources are designed to support students from diverse backgrounds and ensure that talented individuals can pursue their studies at MIT without financial burden. Scholarships and grants at MIT are awarded based on a combination of factors, including financial need, academic achievement, and sometimes specific talents or interests.
One of the main sources of scholarship and grant funding at MIT is the MIT Scholarship Programs, which provides need-based financial assistance to undergraduate students. These programs aim to meet the full financial need of admitted students, ensuring that financial constraints do not become a barrier to pursuing their education. Another notable scholarship program is the MIT Alumni Association's Alumni Gifts Undergraduate Scholarship Program, which awards scholarships to undergraduate students based on financial need and academic merit. These scholarships are funded by generous contributions from MIT alumni who are dedicated to supporting the next generation of students at their alma mater.
In addition to these institutional scholarships, MIT students may also be eligible for outside scholarships from external organizations and foundations. These scholarships can provide additional financial support and are often awarded based on specific criteria, such as academic excellence, community involvement, or career aspirations. MIT's Office of the Undergraduate Advising and Academic Programming can provide guidance and resources to help students explore and apply for these external scholarships. Additionally, students may also have the opportunity to participate in work-study programs, which allow them to gain valuable work experience while earning money to help cover their educational expenses. Overall, exploring the various scholarships and grants available at MIT can be a crucial step in securing the necessary financial resources for a rewarding educational experience.
The Role of Need-Based Aid in MIT's Financial Assistance
The role of need-based aid in MIT's financial assistance is crucial in ensuring that students from all socioeconomic backgrounds have the opportunity to pursue their education without financial barriers. Need-based aid is awarded to students based on their demonstrated financial need, which takes into account factors such as family income, assets, and expenses. MIT has a robust need-based aid program that aims to make the cost of attending the institute affordable for all admitted students, regardless of their financial circumstances.
One of the key components of MIT's need-based aid program is the determination of a family's ability to contribute towards the cost of attendance. This is done through an evaluation of the family's financial information, including income, assets, and extenuating circumstances. MIT uses a need analysis formula to calculate a student's financial need, which takes into account the cost of tuition, fees, books, housing, and other living expenses. Based on this calculation, MIT offers a financial aid package that consists of grants, scholarships, loans, and work-study opportunities to help students meet their financial obligations. The goal of MIT's need-based aid program is to bridge the gap between a student's calculated financial need and their family's ability to contribute.
Merit-Based Scholarships and Awards at MIT
MIT offers a range of merit-based scholarships and awards to recognize and support exceptional students. These scholarships are awarded based on outstanding academic achievements, leadership skills, artistic talents, or significant contributions to their communities. The merit-based scholarships at MIT are highly competitive and attract some of the brightest minds from around the world. They serve as a testament to the university's commitment to nurturing and rewarding excellence.
In addition to monetary rewards, merit-based scholarships also provide various benefits to recipients. These may include preferential housing options, priority course registration, access to exclusive research opportunities, mentorship programs, and invitations to special events. These additional perks not only enhance the educational experience but also create a supportive and motivating environment for high-achieving students. MIT's merit-based scholarships are designed to attract and retain top talent, fostering a diverse and intellectually vibrant community within the university.
External Scholarships and Resources for MIT Students
MIT students have access to a wide range of external scholarships and resources that can help alleviate the financial burden of pursuing higher education. These external scholarships are typically offered by private organizations, corporations, foundations, and government agencies. They can provide additional funding to supplement MIT's financial aid program and help cover the costs of tuition, books, housing, and other educational expenses. These scholarships are often awarded based on a variety of criteria, such as academic achievement, leadership potential, community involvement, or specific areas of study. MIT has a dedicated office which helps students navigate through the various external scholarship opportunities and connect them with potential sources of funding.
In addition to external scholarships, there are also numerous resources available to MIT students that can help them with their financial needs. These resources can include online databases and search engines specifically designed to help students find scholarships, grants, and other forms of financial assistance. There are also workshops and informational sessions organized by the MIT community to guide students in the application process for external scholarships. Furthermore, MIT students can seek guidance from their academic advisors, professors, and the Office of Student Financial Services to learn more about available options and identify the scholarships that align with their academic and personal goals. These resources ensure that MIT students have the knowledge and support they need to explore external scholarships and make the most of the opportunities available to them.
Work-Study Opportunities at MIT
Work-study opportunities at MIT provide students with valuable experiences and financial support. These opportunities allow students to work on campus while pursuing their studies, gaining practical skills and earning income to offset their educational expenses. MIT offers a wide range of work-study positions in various departments, such as research labs, libraries, administrative offices, and student services. Students can choose positions that align with their interests and academic goals, enabling them to apply classroom knowledge to real-world projects.
By participating in work-study programs, MIT students not only contribute to the campus community but also develop essential skills for their future careers. These positions provide valuable networking opportunities, allowing students to connect with professors and professionals in their field of interest. Moreover, work-study experience enhances time management and multitasking skills, as students balance their academic responsibilities with work commitments. The income earned through work-study can be used to cover personal expenses, textbooks, or even contribute to tuition payments. Overall, work-study opportunities at MIT offer a win-win situation for students, providing financial assistance while fostering personal and professional growth.
Applying for Financial Aid at MIT
Applying for financial aid at MIT is a straightforward process that requires careful attention to deadlines and thorough submission of required documents. The first step is to complete the Free Application for Federal Student Aid (FAFSA), which is available online at fafsa.gov. This form will determine your eligibility for federal aid programs such as grants, loans, and work-study opportunities. Additionally, MIT requires all students applying for aid to submit the CSS Profile, a financial aid application administered by the College Board. This form provides a more detailed picture of your family's financial situation and helps MIT determine the amount of need-based aid you may qualify for. It is important to submit both the FAFSA and CSS Profile by the published deadlines to ensure full consideration for financial aid.
In addition to completing the FAFSA and CSS Profile, MIT also requires verification of your family's financial information through the submission of relevant documentation. This may include tax returns, W-2 statements, and other income documentation. It is essential to be accurate and thorough when providing this information, as any discrepancies or omissions may delay the processing of your financial aid application. Once submitted, MIT's Financial Aid Office will carefully review your application and determine your eligibility for aid. It is important to note that MIT meets 100% of demonstrated need for all admitted students, meaning that the university is committed to ensuring that financial aid is available to meet the full cost of attendance for those who qualify.
Tips for Maximizing Your Financial Aid Options at MIT
When it comes to maximizing your financial aid options at MIT, there are a few key strategies to keep in mind. First and foremost, make sure you submit your financial aid application on time. The deadline for application submission is typically in early February for regular decision applicants and November for early action applicants. Missing this deadline could result in a delay or even a loss of financial aid opportunities, so it's crucial to stay organized and submit all required documents promptly.
Another tip for maximizing your financial aid options is to thoroughly research and explore all available scholarships and grants at MIT. The institute offers a wide range of need-based and merit-based scholarships, as well as external scholarships and resources. Take the time to understand the eligibility criteria and application process for each scholarship or grant and apply for as many as you qualify for. Remember, every bit of financial aid can make a significant difference in reducing the overall cost of your education at MIT.