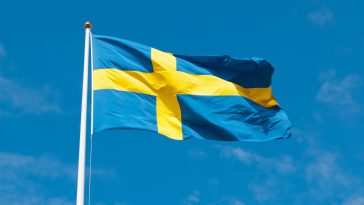 Excellent opportunity to study in Sweden with a 75% reduction scholarship for applicants of high academic level. The Mid Sweden University is pleased to inform all foreign community that has been placed at the disposal program awards tuition funding to pursue a master 's degree full time in any available field.
All those interested in applying to this partial project can do it, they only need to have a good academic record. The University of Mid Sweden ranks as one of the most recognized in said European nation for the diversity in the study programs it offers and the funding programs it promotes, both for national and foreign applicants.
Travel and study in Sweden
Institutions where the studies will be carried out:
Mid Sweden University, Sweden.
Levels and areas of studies:
Full-time master's degree in the following fields:
Integrated Sensor Systems.
Sustainable Development and Ecotechnology.
Informatics Engineering.
Computer Research.
Science of Communication and Media.
Research in Engineering Physics.
Administration, Marketing and Business Management.
Who can participate ?:
International students of high academic level.
Endowment of the scholarship:
Mid Sweden University will grant scholarship winners a 75% college tuition exemption. The remaining 25%, such as accommodation and airfare costs, is the responsibility of the candidate.
Conditions that participants must meet:
Being an international student with a high level, coming from outside the EU / EEA.
Have a good cumulative GPA.
Have a good command of the English language. It is recommended to have a certificate of command of that language to increase the chances of being selected to join the partial scholarship program in Sweden.
Submit formal full-time Masters scholarship enrollment through Mid Sweden University's online entry system.
Instructions to apply:
Supporting data: Transcripts and academic records, curriculum, personal statement, copies of passport, certificate of English language proficiency, among others. If you want to know in depth about this scholarship in Sweden for foreign applicants, visit the official website of Mid Sweden University.
Deadline:
Until February 28, 2022.
Page Link: