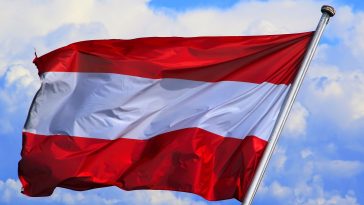 The Vienna Biocenter Summer School Scholarship is a fully funded academic summer project in Austria. This full benefits program for foreign students allows trained candidates to continue their research preparation under the supervision of senior mentors. This will provide an exceptional scientific environment where participants will develop each of their qualities of the selected area.
The best thing about this full scholarship in Austria for the summer is the financing, each participant from abroad who is the winner of one of these awards will receive an air ticket to reach Europe, totally free, without any charge.
Vienna Biocenter Summer School is known worldwide in the high-level higher education environment for the prestigious courses and programs it issues. It is essential that you know that apart from being an educational project it is an opportunity to get to know the culture of Europe in one of the countries with the greatest economic stability on the planet.
The Full Summer Scholarship in Austria for Foreign Students concludes with a symposium in which academics present their ideas, results, and findings in short talks. In the end, the prizes are also distributed to the winners.
Travel and study in Europe
Institutions where the studies will be carried out:
Vienna Biocenter Summer School, Austria.
Levels and areas of studies:
Ten (10) week undergraduate research.
Who can participate ?:
Foreign students of excellent academic level.
Endowment of the scholarship:
Vienna Biocenter Summer School will award the following prizes to the winning students:
Accommodation in a furnished room.
Nine (9) week stipend of 1,400 euros.
Air tickets for international students.
Health insurance.
Attendance at conferences and other important events.
Conditions that participants must meet:
Be a student who shows a high academic level.
Register a college degree with honors.
Have a good academic record for life.
Have knowledge of the spoken and written English language. It may be necessary for you to have a TOEFL or IELTS certificate that demonstrates your command of that language.
Submit formal enrollment to summer undergraduate research using the Vienna Biocenter Summer School online entry system.
Instructions to apply:
Supporting data: Transcripts and academic records, curriculum, personal statement, copies of passport, proof of English language proficiency, among others. To learn in-depth about the application processes for the full world summer scholarship in Austria visit the official website of the Vienna Biocenter Summer School.
Deadline:
Until January 31, 2022.
Page Link:
Vienna Biocenter Summer School