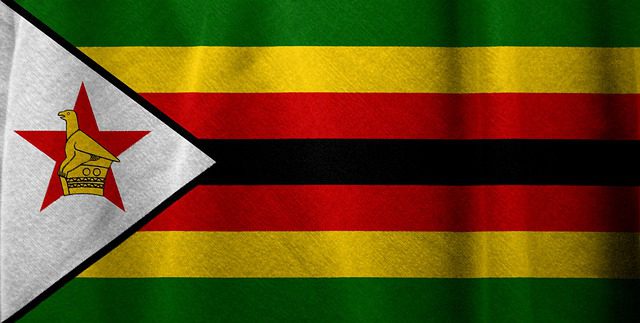 Let's take a look at what international students can expect when they decide to study in Zimbabwe. What universities are available to send admission applications to, along with what is the expect cost of living for full-time and part-time students.  From work-study programs to finding the right undergraduate program to pursue, Zimbabwe has an array of opportunities available for any interested foreign student. Check out what languages should be learned beforehand to make navigation around Zimbabwe easier for international students.
Universities in Zimbabwe:
University of Zimbabwe
Great Zimbabwe University
Midlands State University
Zimbabwe Open University
Chinhoyi University of Technology
National University of Science and Technology, Zimbabwe
Women's University in Africa
Lupane State University
Harare Institute of Technology
Solusi University
Bindura University of Science Education
Reformed Church University
Zimbabwe Ezekiel Guti University
Africa University
Gwanda State University
Arrupe Jesuit University
Bulawayo Polytechnic College
Harare Polytechnic
Gweru Polytechnic Institute
Zimbabwe Institute of Legal Studies
Joshua Mqabuko Nkomo Polytechnic
Zimbabwe School of Mines
Mkoba Teachers College
Lomagundi College
Watershed College
Nyatsime College
St Ignatius College
Kutama College
Kyle College
Christian Brothers College, Bulawayo
Zimbabwe College of Forestry
Holy Trinity College: Catholic University of Zimbabwe
This is not a complete list of all of the available higher education institutions in Zimbabwe.
Student Cost of Living
An average monthly cost survey was conducted in 2020, that allowed students to see how much was being spent on rent, utilities, and other needs per month. In Zimbabwe students spend around $100 USD per month. This cover absolutely everything when it comes to accommodation, utilities and extra daily needs. This is based on single college students living alone and not with family or roommates.
However, students can opt to live with roommates if they prefer to save even more per month. But this is at the choice of the individual.
Zimbabwe is the country for any student who intends to save and earn a higher education.
Annual Tuition Cost
What can students expect to spend per annual season for tuition? International students will be happy to know that the annual tuition cost in Zimbabwe is around $5,000. That is $2,500 per semester or every 6 months. This is considerably lower than most places in the world.
Students can set a budget for $5,000 a year to go towards continuing higher education costs, and a $100 USD for all covered bills for each month. Over a total year that will come to a grand total of $6,2000 spent in a single year. This is quite impressive which allows students to save and not waste money on paying back student loans.
Languages Spoken in Zimbabwe
What is the main language spoken in Zimbabwe? With over 70% of the population speaking Shona, this is the dedicated main language to speak in the country. Other languages include English, Nambye, Ndebele, Southern Sotho, Kalanga, Tshwa, and many varied dialects. Students will definitely fare much better in Zimbabwe by learning the Shona language. This way students can navigate and understand the culture that they will be studying within.