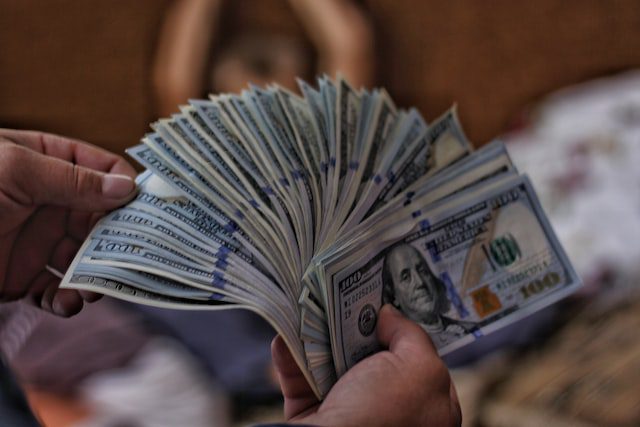 Your academic and professional career can improve thanks to a scholarship. With it, you can access training in another country and also get to know people from different fields. In summary, it is never a bad time to consider opting for one, because you will always grow personally and professionally thanks to this experience. 
Whether you have contemplated it in your plans or if you thought that this scholarship is not for you, this article is for you. Read on to find out how to get a scholarship abroad:
Who applies for a scholarship?
In this video on her channel, the entrepreneur and YouTuber Guada Molina debunks myths about studying at Columbia, a university that belongs to the Ivy League, a group of prestigious universities located on the east coast of the United States. Preparation and vision outweigh economic status, argues Molina.
Committed people who had already shown that they had a project that sought to improve their environment, in order to take this project to another level, are the ones that Columbia was looking for at the time that Guada Molina applied for this scholarship. 
This is just one example of the diversity of profiles that institutions that award scholarships can look for; there is no fixed prototype of a person who can apply for a scholarship. Mind you: fluency in the language, in this case, English, is always important, which brings us to the next point.
The advantages of mastering a foreign language
Basically, if you apply for a scholarship in an English-speaking country and you already master the language, not only do you have more points to win this scholarship, but you will enjoy this experience much more and create connections with more dimensions. 
If we make a list of the advantages of mastering a language, we could highlight five main ones related to the topic at hand:
Meet more people who speak another language and learn more by talking.
Approach other cultures in their language.
Thinking about the future, your resume will stand out more in a job selection process.
If you want to develop your professional career abroad, knowing languages ​​is key.
If languages ​​excite you, your work horizon expands classes, translation, etc.
5 tips for applying for a scholarship
"How can I enrich my resume?": This question is a starting point to reflect on where you are in your academic and/or professional life. You may already have work experience and you feel that you need to train to continue growing, and if so, you are on the right track, since you meet the premise of lifelong learning, or learning throughout life. If you have enough savings to take time to reconnect with your training, or if you can agree to a leave of absence, you will be investing in your future.
But it may also be that you have just completed your studies, and you want to go one step further. Whatever your situation, it is essential that you have clear ideas before applying for a scholarship, in order to have more points to win it.
It has alternatives: There are many scholarships, something that you must turn into an advantage to be able to carry out the plan to get one. This point complements the previous one; If you are clear about what type of experience you are looking for, you will be able to filter the scholarships that best fit your objectives, and even consider others that you had not considered.
If the expedition through conventional search engines is overwhelming, we recommend the PickAScholarship scholarship search engine.
Consider a plan B, and plan C: As we have pointed out in the previous section, it is important to have more than one option in case the first one fails. And this leads us to highlight an essential notion in this process: carry out this management with time so that any setback is more bearable.
Do not neglect the paperwork: You must pay special attention to the documentation if you want to overcome the bureaucratic filter of the scholarship you request. Therefore, carefully reading the requirements to apply is essential in any process of this type. Again, having enough time is also essential in this section. Try, if you can, to talk to people who have already been through a similar experience; surely they will give you tricks to manage paperwork more agilely.
Write an authentic motivation letter: Do not try to sound like the motivation letter that, in your imagination, you think is the right one. Write from your perspective, thinking about your goals and positive. You may also need to make this type of presentation in video format; if so, practice before recording yourself and always look for a quiet and bright corner to place the camera.
Getting a scholarship abroad enriches your professional profile. It will give you a global vision of the market, expand your job opportunities and expand your network of contacts. If you are willing to get it and want to immerse yourself in an international adventure, do not think about it. Your career will be greatly favored if you make this decision!
Postgraduate scholarships: what they consist of and how you can access them
Before getting into the matter, a little clarification to a doubt that may have arisen after reading the headline of this article: is a postgraduate degree the same as a master's degree? Although the term "postgraduate" can refer to postgraduate studies, there is also the concept of a "postgraduate diploma". 
In Spain, a postgraduate diploma provides a greater component of specialization or updating in a more specific area than a master's degree. In addition, it tends to last less: a postgraduate diploma usually has between 30 and 60 credits, while master's degrees usually have between 60 and 120 credits.
And what does a postgraduate scholarship consist of? Depending on the university or foundation that offers it, the scholarship will have a certain value and will be aimed at covering tuition expenses, or more concepts. On the other hand, the Ministry of Education and Vocational Training also has a section for postgraduate scholarships where you can consult more details and upcoming student grants.
Basic advice if you consider applying for a scholarship
If you are considering applying for a scholarship, there are a series of tips that we recommend you follow so that you can obtain one:
Reflect on your career: At what point in your academic or professional life are you? What are you looking for? Normally, after having carved out a professional career, you can grasp the atmosphere in your area of ​​the labor market, and identify what foot you are limping on, in order to find training that will help you become competitive or competitive again. If you are at this moment, you comply with the premise of lifelong learning, that is, continuing to learn throughout life. 
On the other hand, you may also have finished a university degree and be very clear about where you want to focus or you are lucky enough to have a mentor who guides you on your path. 
Be that as it may, you should always reflect before embarking on the adventure of a scholarship, to have clear ideas, something that, as you will see in the following points, is key to winning it.
Draw a map of scholarships, and go beyond the known: After having mapped your trajectory, it is important that you add this map to your research. And there are as many scholarships as there are days in the year, or more, even if you didn't think so after a brief Google search. 
Did you know that the Carolina Foundation, which promotes cultural relations between Spain and South America, has announced 594 postgraduate and doctoral scholarships aimed at students who wish to train in Spain for the 2022-2023 academic year? For this reason, search engines such as  PickAScholarship.com are an essential compass in this task.
Better to configure a long list than a short one: There are many scholarships, as we have pointed out in the previous section, but do not relax. In the same way that when you enrolled in university you considered more than one option in case you could not access the first one, the same thing happens in this case. Don't let your plans be disrupted by neglecting plan B (and plan C). 
Your documentation, always ready: When you consider applying for a scholarship, it is very important that you pay attention to the fine print, that is, that you carefully read all the information that you must present because a small oversight could keep you from the scholarship that most suits you. get excited
A trick in this case is to try to contact people who have already enjoyed the scholarship you want to apply for. A face-to-face conversation will also ease the pressure between so many official documents.
Find your voice in your motivation letter: Faced with the challenge of writing a motivation letter, we run the risk of falling into commonplaces. Badly done. You have a lot to contribute, whatever the moment you find yourself. The reason? The simple fact of considering going for a scholarship already shows that you want to grow and that you are going to give your best. Now, it's time to specify. And a personal motivation letter (really) is what you need.
Specific postgraduate scholarships that you can apply for
As we pointed out a little above, the PickAScholarship portal has a scholarship search engine, where you can also find options if you are interested in a postgraduate degree. 
Following the calendar for this first quarter of 2022, we find scholarships for students from Spain offered by the Barrié Foundation, of up to a maximum of 50,000 euros per year, distributed in different concepts. 
This scholarship offers ten scholarships to carry out official master's studies with full-time dedication. The deadline to apply is February 14.
You may also be interested in postgraduate scholarships for students from all over the world, which are awarded by the University of Bristol (England). 
This is a one-year full-time Master's program starting in September 2022. These scholarships are worth £5,000, £10,000, and £20,000 and are intended to cover the cost of tuition. The scholarship for the first round closes on March 28, so do not delay in taking a look if you think these scholarships have your name.