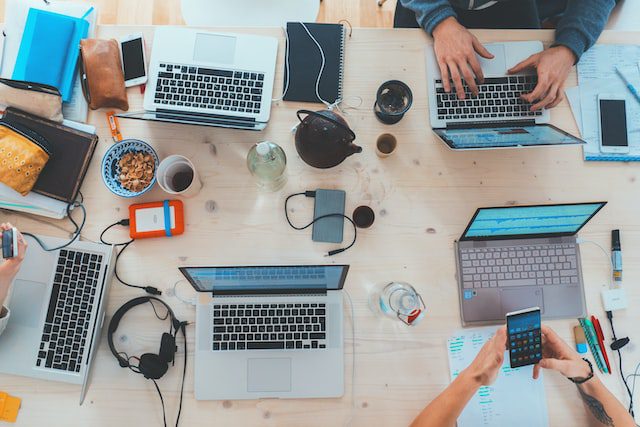 The evolution of the market and digital transformation require continuous learning and one of the formulas that offer the best training results are master's degree. 
However, they involve an outlay that not everyone can afford scholarships offered by public or private institutions are a good alternative to access these studies. Let us know the requirements and procedures that must be followed to obtain them.
There are many benefits to the professional profile offered by going for a postgraduate study. Specifically, master's degrees allow you to specialize and differentiate yourself from other candidates when you opt for a job. 
In addition, they are an ideal tool to expand your network of contacts linked to the profession in which you want to develop your career. And, if you opt for an international master's degree, you will improve your level of language ​​and discover new work perspectives and different cultures.
Now, as we said, not all people have the socioeconomic conditions that allow them to face the expenses related to these studies, which range from registration fees to travel expenses, maintenance, and accommodation in the event that you bet on a face-to-face master's degree outside your place of residence. 
To alleviate these difficulties, the same universities that offer master's degrees or public or private institutions offer scholarships that pay part of the tuition and expenses or even cover them completely. Let's see how to get them.
Requirements to obtain a scholarship for a master's degree
The requirements that you must meet to get the scholarship depend on several factors, among which the country and the institution in which you will study for the master's degree are the most significant. However, in most cases, a series of requirements that are required to achieve them coincide.
Rent limit. Many of the scholarships are intended for students who have limited personal or family financial resources. In these cases, you will only be able to receive it if your individual or family assets do not exceed certain thresholds. The amount differs depending on the country or the company that awards the scholarships.
Academic record. One of the most common requirements is to have performed well in your previous training, especially during the degree you have studied. The better grades you can present, the more chances you will have of being awarded the scholarship.
Do not have other types of aid or scholarships.
If you apply for a scholarship for the second year of a master's degree, you must have passed the subjects of the first year.
In scholarships for international master's degrees, demonstrate knowledge of the language in which the course takes place, usually English.
Stand out in a field outside the specialization of the master's degree. In the United States, for example, many universities offer specific scholarships for high-level athletes. Thanks to their sports skills, the scholarship holders manage to improve their professional profile with studies at prestigious universities.
Procedures to get a scholarship for a master's degree
Once you meet the requirements demanded to obtain the scholarship, it is time to get down to work and send a series of documents that show that you meet these requirements and that will allow the institution to assess the relevance of your request. 
Again, these procedures will differ depending on the scholarship you are applying for, but there are usually some features common to all of them.
Motivation letter. Explain what are the reasons that motivate you to bet on this master's degree, what you hope to learn, how you think it will improve your professional profile, and why you are the ideal candidate to receive this help. In this case, your ability to communicate your motivations and show that you are very clear about what you want to deepen and how that knowledge can help you and society as a whole is essential.
Fill out a form and include the required documentation. Nowadays the presentation of the application is almost always online. You must include your personal data and attach the documents that show that you meet the requirements. Among them are the bachelor's degree or degree, your academic record, and tax or bank documents that indicate your income level or that of your family unit.
It is essential to be very aware of the submission deadlines since if you submit your application outside of them, it will be denied, even if you meet all the requirements.
Both in the event that your application is accepted or denied, the most common is that the institution that offers it informs you in writing about it. In any case, if you do not receive a response within the period indicated on the bases of the call, contact the institution to verify that it is not a bureaucratic error.
Accessing a master's degree and completing it successfully implies a very important plus for your professional profile. If you have chosen one and you are sure that it is for you, do not hesitate: to try to enroll in it. 
There are many scholarships that can help you achieve your dream, despite the fact that your conditions make it difficult to access this training. In the Pick A Scholarship portal, you will find many of these grants that can do so much good for your future.