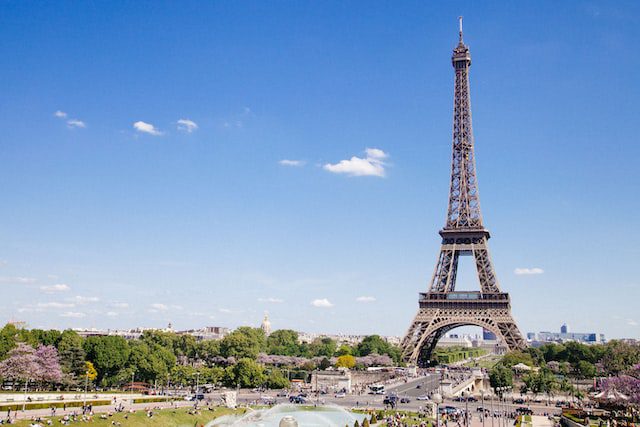 As an international student, there are countries you can work and study, in which France is one of them. The problem is what are the things you must know and do? But do not worry, in this article we have down all the things you need to know about how you can work and study in France as an international student.
Every foreign student has the right to work while studying in France. This right applies to all students in France. If you are not a citizen of the European Union, you must have a student resident permit.
France is a beautiful country with a long history of higher education. Located in Western Europe, it occupies a geographically diverse area from the Mediterranean Sea to the North Sea and the English Channel.
This gives France stunning natural beauties you may wish to explore. Culturally, France is a country with a long history as well as rich artistic, philosophical, and scientific traditions.
France is one of the major centers of culture, cuisine, and literature. All these reasons make it an exciting destination for international students across the world.
So relax and read on to see the things you need to do and other things.
Work in France
French law authorizes international students to do auxiliary work of 964 hours during the year, the equivalent of 60% of the legal work year. It can only be auxiliary income.
When you work in France, if you are a student or not, you are guaranteed a minimum wage by law. It is commonly called the SMIC (Salaire Minimum Interprofessionnel de Croissance – the minimum wage). It is 9.76 Euros gross per hour as of January 1st, 2018.
This wage is gross; you have to deduct mandatory social charges (about 20%) to find out how much you really take home: €7.61/hour. If you work 10 hours per week for the minimum wage, you will earn about 78 Euros net.
The Autorisation Provisoire de Travail (APT – Temporary Work Permit) is no longer needed to work while studying, except for Algerian students, whose status remains defined by the Franco-Algerian agreement of December 27th, 1968.
Study in France
The standard of living in France is remarkably high, and one thing is certain: Studying in France is going to be a great, life-changing experience for you.
France caters to every taste – and that does not only mean wine and cheese enthusiasts. Whether you prefer a bustling urban environment, quiet mountains, or the relaxed atmosphere on the Mediterranean shore.
You will find a fitting destination for yourself. Paris offers a unique metropolitan vibe in a charming environment.
Marseille and Montpellier are directly off the Mediterranean coast; summer beaches are included. Rennes or Nantes is close to the rougher Atlantic coasts. And from Grenoble or Lyon, the Alps are within reach.
Universities in France are low tuition. Most of the schools charge tuition fees as low as S400 USD, which is very cheap you will agree with me apart from the low tuition, the other benefit of studying in France is that as a student you can work to support your education.
They usually allow students to work part-time to support their education.
However, if you don't have enough funds to pursue your study in the U. K and U. S where tuition fee is high then you can think of enrolling to study in France.
UNDERGRADUATE APPLICATION PROCESS
Application for undergraduate study in France is usually done in the French consulate office, so you need to visit any French consulate office in your home country to start your application.
You need to go with your O` level (WASSCE) results, international passport, and French language certificate if you have any.
Remember that applicants with no knowledge of the French language will be expected to undergo French language training in France which will cost roughly 500 USD.
Things You Must Know Before You Work and Study In France
Here are the things you must know as an international student before working and studying in France.
#1. Do Not Delay Your CAF Application
You may have heard about CAF or Caisses d'Allocations Familiales. It may sound confusing, the concept is relatively straightforward. CAF is simply a sum of money allocated to students by the government to help pay for student accommodation.
#2. You Can Travel Everywhere.
One of the best things about studying in France is being able to travel. France is arguably home to some of the world's most beautiful cities, so don't forget to do your homework and get exploring!
The French love a good public holiday, so you'll have plenty of opportunities to travel.
#3. Be Prepared To Work Hard
French universities operate less of a work-hard-play-hard attitude and more of a work-hard-then-work-even-harder approach. So if you want to be a student at a French university, you have to work hard.
#4. Don't Expect to be Fluent Straightaway
Learning a language is a process; it takes time. When you arrive in France, don't be surprised if you forget just how to speak. But don't forget, fluency requires two things: time and practice.
So achieve this, you have to get stuck in with clubs and activities, take a language-learning course at your local university, or even get involved with volunteering.
#5. Be A Wise Shopper
Be warned, food shopping in France may just be enough to break the bank. If you're looking to cut costs and come away with some great quality grub, markets are a great place to start.
#6. Make Friends
Making friends is the key to happiness. It may seem daunting to try out your French with a group of natives, but it's undoubtedly the best approach to getting involved. So give yourself a chance and don't be afraid of making mistakes because you will be corrected.
POST GRADUATE APPLICATION PROCESS
All postgraduate admissions are handled by individual universities in France. You do not need to pass through the consulate office as is the case with the undergraduate application.
All you need to do is get your supporting document ready, search for schools offering your course, and start your application, most of the universities in France accept online applications.
Do not forget to attach or send notarized copies of your results and transcripts to the school after your application. These documents must be presented either in French or English language.
WHEN TO APPLY
Well, the application period varies and depends on the school you are applying to. My advice is that you start as early as possible to process your application because most universities in Europe stop accepting applications from July to Maybe September.
So you have to check the school website to know when they will stop accepting an application for study.