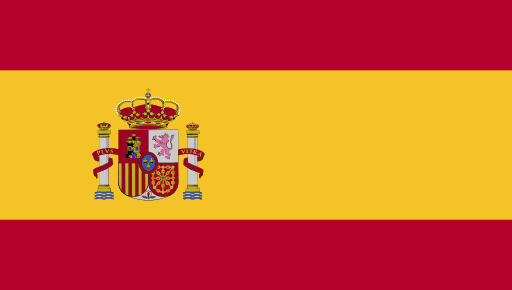 What scholarships are available in Spain and how can international students attempt to study abroad? We will go through multiple available scholarships in Spain and what universities are public and private institutions that will accept these scholarships.
Some of the best scholarships for individuals/students who wish to study abroad in Spain are:
Spanish Studies Abroad Fianacial Aid – worth $1,500 in scholarship award and students who wish to become recipients of this scholarship must show their dedication and care for the Spanish language, culture, and studies.
ISA Diversity Scholarship for American Students – worth $2,000 in scholarship award and is awarded only to individuals that are first generation college students who may be unrepresented
Fulbright Scholarship – worth up to $20,000 per student who becomes a recipient and only the best academic student could fit the eligibility requirements that this scholarship holds.
CIEE Scholarships and Grants
Global Experiences Generation Study Abroad Scholarship
UIC Barcelona Scholarships – for international students only, and covers 20% of all tuition cost
European University of the Atlantic Scholarships – will pick 20 different students from different backgrounds to cover 100% of all of their tuition costs plus boarding
MIT- Zaragoza Scholarships – For students with a Master's degree in logistics where up to 20,000 Euros will be granted to a lucky recipient.
Esade Ramon Llull University Scholarships – an international scholarship that is awarding students from Asia, the Middle East, the Pacific, Africa, Europe and the United States.
Comillas Pontifical University Ph.D. Fellowship Scholarships – For Ph.D. level students studying Sustainability and Entrepreneurship which will cover 90% of the entire tuition cost.
IMDEA Networks Institute Ph.D. Scholarships
Barcelona Supercomputing Center Scholarships – available for undergraduate research computer science students.
Spain Government Scholarships – specifically for women's studies which will award an individual with 1,000 Euros per month for their duration of the academic year.
We will now take a look at certain universities and institutions in Spain that offer funding, grants, and scholarships to both domestic and international students:
The University of Granada
Erasmus Mundus Scholarships for Non-EU students: applicants must have at least a Bachelor's degree in any academic field with an excellent academic record. For international students only.
MAEC-AECID: For Spanish students only, this scholarship looks at students from Latin America, Africa, Asia, and other Spanish speaking countries. Where Spanish speaking students can join their scholarship networking program to push away 50% of the cost of tuition.
University of Valencia
Valencia College Global Achievers Award: this scholarship recognizes first time college students from an international country. The student will be judged on merit achievement, a grade point average above 3.0 and awarded 2,500 euros.
Autonomous University of Madrid
UAM-Banco Santander Scholarships for Studies in Latin America: Around 800 euros will be gifted to the recipients who provide an excellent research project where monthly allowance with room and boarding will be situated and paid for by this scholarship.
University of Salamanca
Economic Need Scholarship: this scholarship is for individuals who are under economic hardship and in need of assistance to go to college. This scholarship will pay the entire tuition of the student who can provide proof of their economic hardships.