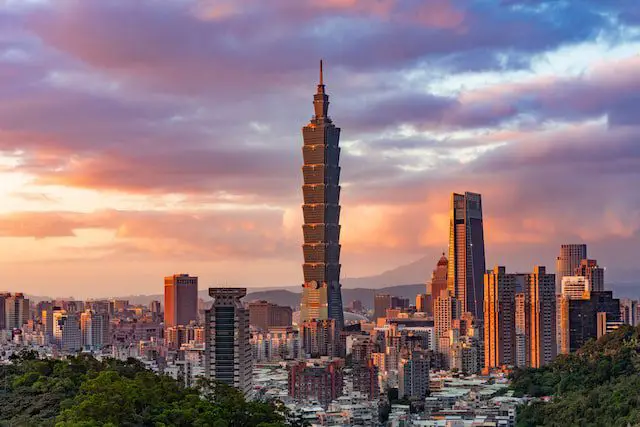 Studying abroad is quite an adventure, but doing it in Asia is even more so and we will tell you why.
Studying abroad is an excellent way to get to know new cultures and customs, so doing it in Asia can be a real success.
Students must know all the options that the Asian continent can offer and its main advantages.
With growing educational prestige and highly demanded languages ​​in the market, countries like China and Japan are positioned as the most demanded.
Unexplored by most students but just as attractive as other destinations, Asian countries have a lot to teach foreigners. With captivating cultures and customs, many of these destinations are gradually positioning themselves in prestigious places when choosing a country to study abroad. 
Asia is the largest and most populous continent on the planet, so it is to be expected that it hides numerous attractions and secrets. However, when choosing a country to study abroad, not many students choose this continent.
Language and cultural differences are the first major barriers that students face when thinking about an Asian country. However, these differences can also be excellent reasons for choosing an Asian destination.
China, North Korea, South Korea, the Philippines, India, Indonesia, Japan, Malaysia, Nepal, Singapore, Israel, Taiwan, Turkey… What can these and many other destinations offer students? What advantages can training in these destinations have? For what reasons should these countries be in the sights of all students? We tell you 7 reasons that will make you want to study in Asia.
1) The languages
Mandarin, Hindi, Arabic, Bengali, Russian, Japanese, Korean, Vietnamese, Turkish, Persian… The variety of languages ​​in Asia is truly exquisite. Depending on the region or the country in which you decide to study, you can find different languages.
Some of these, especially Mandarin, Russian and Japanese, are beginning to gain great relevance worldwide. Companies are increasingly interested in moving to Asian destinations, so they value that their employees handle these languages.
2) The culture
Completely different, captivating, and mystical; the culture of many of these countries is a real charm for foreign students. Although it is true that sometimes adaptation is difficult, the truth is that the learning that can be acquired from this cultural exchange is truly unique.
3) Prestige
Many Asian universities, especially from Japan and China, are beginning to stand out in educational rankings. In fact, in recent years they have made remarkable progress and surpassed some of the most renowned universities in countries such as the United States and the United Kingdom.
The Asian method for teaching Mathematics is beginning to be imitated throughout the world, so these destinations are ideal for learning this discipline.
4) The economy
Because of their rapid growth and stability, many of these countries are attracting the attention of economists from all over the world. In fact, they begin to position themselves in prominent places worldwide.
This is not only positive if you are going to study careers related to Commerce or Economics, but it is also positive for all foreign students and inhabitants of Asian countries. If the economy improves, the standard of living also improves.
5) Gastronomy
If you enjoy tasting exotic dishes and discovering new flavors every day, the countries of Asia are the perfect destination for you. The ancient culinary tradition of many of these countries means that their dishes are considered delicacies worldwide.

In the series Eat around the World you will be able to learn about food customs from different countries of the world, such as China and South Korea. This way you can get a more accurate idea of ​​what gastronomy is like in Asia.
6) You will leave your comfort zone behind
You will go to a country with a completely different language than yours, with customs that are often opposite to your own, with diametrically opposite ways of thinking about some issues… Yes, this may happen to you when choosing any destination in the world, but in Asian countries, it is strengthened.
You will really learn to discover yourself and to know what you are capable of achieving when you are thousands of kilometers away from your comfort zone.
7) The cost of living
This is really low in many Asian countries and although it rises in certain destinations, generally all of them are characterized by the variety of prices and costs associated with daily life.
What are you waiting for? Decide your destination right now and dare to live a completely different experience studying in Asia.
Do you still need more reasons to study in Asia?
Japan is at the top of many people's wish lists, and for good reason! It is a beautiful country with friendly people, delicious food, and extraordinary culture. If you are looking for a memorable study abroad experience, you will surely find it by studying in Asia.
Read on for our top reasons why we think you should go to study in Asia.
Soak up its rich culture
Asian culture is revered around the world for its uniqueness: from its cuisine to its art and entertainment. The greatest peculiarity of Asia is that it is a country where the traditional and the contemporary coexist in daily life.
You can join a Shinto centennial festival one weekend and an international anime convention the next. Or shop the streets of Harajuku before heading to a traditional tea ceremony or kabuki performance. 
Eat a traditional ichiju sansai 一汁三菜 for breakfast one day, and an American breakfast the next. Or just grab an onigiri, おにぎり (rice balls) at the combine or convenience store on the way to school or work!
It doesn't matter if you live in a big city like Tokyo or somewhere less metropolitan, your life in Asia is sure to touch many aspects of the country.
One of the safest countries in the world
Asia is consistently named one of the safest countries in the world to visit for tourists, and this is no less true for those who stay there longer! Of course, crime happens everywhere, so common sense should prevail and you should always take precautions similar to those you would take anywhere else in the world.
However, it is difficult to beat Asia when it comes to security. It has a comparatively low violent crime rate and most areas are fairly safe even after dark. 
It is completely normal to see people leaving their belongings (including expensive items like laptops and mobile phones) in public and unattended and they will still be there when the owner returns! Falling asleep in public is extremely common; there's even a term for it, which you can read about here. In addition, the level of order and cleanliness that you will find in Asia is difficult to match elsewhere.
Experience the famous cherry blossom season 
If there is one season that Asia is famous for, it is spring. Sakura or cherry blossom season is extremely special to Asian culture as people flock to parks to sit under the cherry blossoms and socialize with friends, family, and colleagues. On a deeper level, the arrival of spring means new beginnings and cherry blossoms represent impermanence, but also the beauty of life.
However, spring is not the only amazing season in Asia. Every season offers something beautiful and unique. Summer is hot, but there are plenty of cultural festivals to take part in; autumn, with its vivid shades of red, orange, and yellow, creates stunning landscapes to behold; And winter brings with it beautiful clear skies and crisp air, not to mention excellent snowy playgrounds in some parts of the country (for those who like winter sports).
Enjoy authentic Asian food
It is likely that in your home country you have already tried some kind of Asian food before. Today, thanks to globalization and the Internet, it is easier to find restaurants and recipes to experience the most authentic Asian food even outside of Asia.
However, nothing better than experiencing the cuisine of a country in the country itself! When you study Asian, you will see that Asian food is much more than just sushi rolls. There is sushi, yes, but there are also many different noodle dishes, barbecues, stews, desserts, and much more. 
Affordable, quality meals like gyūdon, 牛丼 (beef rice bowl), or katsudon, カツ丼 (shredded pork cutlet over rice) are common, and perfect for hungry students, not to mention street food is on the rise! finger lickin' good!
Scholarships to help you Study in Asia
The Asian continent is famous for its friendly culture and climate, which makes students from all over the world want to study with scholarships in Asia. Students can explore different native languages, cuisines, cultural dress, and lifestyles while pursuing their bachelor's, master's, or doctoral studies. Such experiences add unforgettable memories to student life.
Recent economic growth in Asia has created many opportunities for outstanding students eager to study in countries such as Japan, South Korea, China, Singapore and Hong Kong with scholarships for their studies in Asia.
It is a scholarship in Malaysia offered by the Asia Pacific University of Technology and Innovation (APU). All international students can apply for this scholarship in Asia for their Masters and PhD studies.
Country: Malaysia
Universidad: Asia Pacific University of Technology & Innovation
This is a fully funded scholarship in Thailand for Bachelor, Master and Ph.D. programs. All students will explore cities in Thailand, develop cross-cultural experiences, learn in international classrooms, conduct research in different fields under the supervision of international supervisors and mentors with these scholarships in Asia.
Country: Thailand
University: Chulalongkorn University
Official page of the scholarship
The Asian Institute of Technology (AIT) administers a series of non-binding Masters and PhD level Asia Scholarships awarded by the Royal Thai Government (RTG) to qualified candidates with excellent academic qualifications from Thailand and other Asian countries. 
The scholarships provide an opportunity for students of diverse backgrounds from all countries in Asia to study and do research together in the truly international environment at AIT and to build a good foundation for international understanding among the people of Asia.
Country: Thailand
Universidad: Asian Institute of Technology (AIT)
These scholarships in Asia are open to students who come from developing countries to study in Taiwan. It is open at the bachelor's, master's and doctoral level. International education and training has long been one of the TaiwanICDF's core operations, among many others. 
Human resource development programs play a critical role in helping partner countries achieve sustainable development, and education is a critical mechanism for workforce training in developing countries. The TaiwanICDF offers scholarships for higher education and has developed undergraduate, graduate, and doctoral studies. programs in cooperation with renowned partner universities in Taiwan.
Country: Taiwan
University: Renowned partner universities in Taiwan.
There are 50 Asia scholarship opportunities for graduates offered by South Korean institutes for students from various parts of the world.
Country: South Korea
6. Global Korea Scholarship (GKS)
The GKS 2021 was previously known as the KGSP Korean Government Scholarship Program. Global Korea Scholarship 2021 in South Korea is a fully funded scholarship for Masters and Ph.D. This international scholarship in Korea is sponsored by the Korean government. The 2021 KGSP will select 1,278 international students from 155 countries who are interested in pursuing a graduate degree (master or doctorate) or research in Korea.
Country: South Korea
University: selected universities
NTU Scholarships 2021 in Taiwan is welcoming prospective students from over 40 countries. These scholarships in Asia include opportunities for research, summer school, and degree programs. 
National Taiwan University is ranked 1st in Taiwan, 20th in Asia, and 69th in the world by the QS University Rankings 2020. NTU offers degree, non-degree, short-term, and language programs for international students. These programs are available in Chinese, English, or both.
Country: Taiwan
Universidad: National Taiwan University
Official page of the scholarship
8. Singapore International Graduate Award
This scholarship is offered to international students who wish to pursue a Ph.D. in science and technology.
The Singapore International Graduate Award (SINGA) is a collaboration between the Agency for Science, Technology and Research (A*STAR), Nanyang Technological University (NTU), National University of Singapore (NUS), University of Technology and Design from Singapore. (SUTD) and the Singapore Management University (SMU).
Country: Singapore
It is a MEXT university recommendation scholarship in which students will be recommended to MEXT by Yokohama National University. Yokohama MEXT Scholarships are available for Masters and Ph.D. programs.
Once a student is selected as a research student by MEXT, they can study on a fully funded Japanese government scholarship at Yokohama National University. International students from all over the world can apply for the MEXT scholarship 2021.
Country: Japan
Universidad: Yokohama National University
Official page of the scholarship
These scholarships in Asia are offered to international students to cover tuition fees.
Country: Japan
University: Keio University
This scholarship is offered by the University of Tokyo for international graduate students. There are more than 100 scholarships in Asia for foreign students.
This scholarship was established in 2004. Its aim is to "provide a research grant to high-achieving international postgraduate students receiving private funding to assist in their academic pursuits at the University and to promote greater acceptance of excellent students from abroad."
Recipients will receive a monthly research grant of 200,000 yen or 150,000 yen during the standard period of their program (up to one year for research students).
Country: Japan
Universidad: University of Tokyo
Official page of the fellowship
Tsinghua University Scholarships in China welcomes candidates hoping to pursue their Masters or Ph.D. on a fully-funded scholarship.
Tsinghua University (THU) offers graduate programs in 43 different departments. In the master's programs, 21 programs are offered, while in the doctoral programs, 8 programs are offered. Degree programs are offered bilingually in English and Chinese. The Master's program requires 2-3 years while the Ph.D. program requires 3-4 years to complete.
The fully funded Chinese Government Scholarship 2021 will cover full tuition, accommodation, health insurance, and a monthly stipend for all selected students.
Country: China
Universidad: Tsinghua University
Official page of the scholarship
13. Schwarzman Scholars Programs
If you want to be an influential leader and create a prosperous future, then step forward and join the distinguished program that is Schwarzman Scholars Program 2022 in China. 
The Schwarzman Scholars program aims to provide a platform for diverse layers of young world leaders. Through this scholarship program in Asia for master studies they will be able to promote their native cultures and will be able to establish the goodwill of their countries.
Country: China
The USTB CSC Scholarship in China is a fully funded scholarship for international students. Beijing University of Science and Technology offers fully funded scholarships in multidisciplinary fields. The global community of Beijing University of Science and Technology is enriched.
Country: China
Universidad: University of Science and Technology Beijing
DHU has been designated to accept international Shanghai Government Scholarship students since 2006. Every year, DHU accepts about 40 Shanghai Government Scholarship students from all over the world for undergraduate (Bachelor's) or postgraduate (Master's or Ph.D.) degrees. ). The Donghua University Shanghai Government Scholarship 2021 in China is a fully funded scholarship program. 
This SGS Scholarship is for Undergraduate, Masters, and Ph.D. programs. Every year the DHU Scholarship for International Students is opened under the Shanghai Government Scholarships. All students who enroll in bachelor's, master's or doctoral programs will obtain a wide range of fields of disciplines including education, law, science, art, literature, economics, management, etc.
Country: China
University: Donghua University
Official page of the scholarship