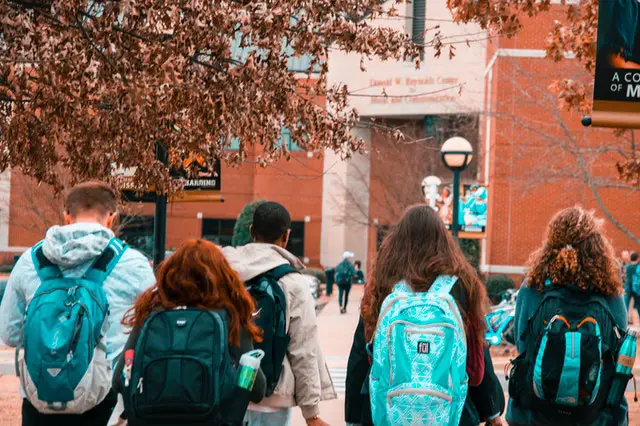 Could it be that I can win this scholarship? Will I be eligible? What if I can't get the scholarship? What do I do? When we start looking for scholarships we always ask ourselves these questions and more. We always inquire if we can stand out among others and achieve our goal, but between thinking and thinking you are wasting time.
5 Tips to Win a Scholarship
Yes, I know, I know that there are many competitors, many rivals who also want the scholarship that we want. But here, I am going to give you some recommendations so that you are the most suitable or eligible for the financial aid you are looking for to study abroad.
# 1 Choose a scholarship according to your area of ​​study.
If you have a degree in Physics, you like computers and you want to do a postgraduate degree in computing, my recommendation is that you do not apply for a scholarship program in Systems Engineering or something similar. Instead, apply for scholarships in Computational Physics or Physics with applications in Computer Science. I assure you that you will stand out more in the scholarships for Physicists (if you are a Physicist) than in the scholarships for Engineers.
# 2 Don't focus on just one destination country.
There are many countries and many options to choose from. Take into account those countries that hardly anyone remembers but that are also places where they offer scholarships. There is not only the United States, England, France, and Germany; for example, Czech Republic, Finland, Slovenia, Estonia are countries that offer complete study programs and even free language courses. And since few people take those destinations into consideration, the chances of being chosen increase.
# 3 Learn English or another language.
It is very important to know another language even if it is to apply for scholarships within Latin America. Proficiency in another certified language  (very important) will highlight your abilities in relation to the rest of the applicants.
# 4 Participate in Congresses, Seminars and the like
During and after undergraduate it is advisable to attend congresses, seminars, publish papers in magazines, or present research at meetings where they give you a certificate of participation. This enhances your resume and especially the chances of obtaining the scholarship.
# 5 Take note of the annual scholarship programs.
If you've missed the scholarship deadline or your scholarship application has been rejected the first time, don't worry, there will always be another chance. Most programs that offer annual scholarships have a good financial base, which means that they have sufficient funds to sustain the program for a long time and have a large number of scholarships available. Therefore, it is advisable to take note of the annual scholarship programs such as DAAD Scholarships and Carolina Foundation Scholarships in Spain, among many others.
Lastly, be positive and don't be afraid to apply. You are only going to invest a few minutes of your time filling out forms and sending documents.