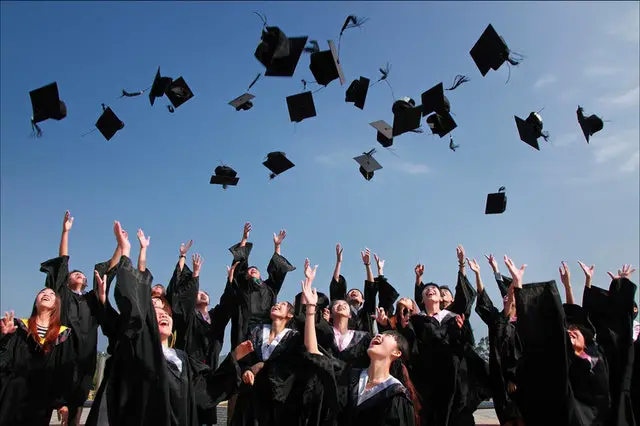 The following is a list of online master's courses highlighting the best colleges, based on tuition fees and alumni salaries reported by PayScale. This list includes accredited programs in fields such as accounting, informatics, health care management, administration, nursing, and nutrition, and lets prospective students know how many online programs are available in their desired field.
5 universities for online master's courses
# 1 Stanford University
Stanford University has a strong online program that offers graduate degrees, postgraduate and professional certificates, executive education programs, and free courses designed to help students achieve their goals. Students have access to classes, lectures, and other learning tools created by Stanford's world-class professors. They offer 11 online engineering master's programs, but not all of these programs can be completed completely online and most require a minimum GPA. Part-time students generally complete their degrees in three to five years, with a maximum of five years allowed.
# 2 Capitol Technology University
Capitol Technology University offers technology-related certificates, classes for undergraduates, masters, and PhDs for people who want to continue their education. Its accelerated master's programs are fully online, with eight- and 16-week courses available. Many of their degrees come in a flexible and asynchronous format, allowing students to complete their work when their schedule allows. Some programs offer a live virtual classroom where students can interact with their instructors and peers. All live classes are recorded and available for viewing at the student's convenience.
# 3 The University of Southern California
The University of Southern California has been offering remote education since 1972 and currently offers more than 100 online master's programs. Students who take classes online receive the same distinguished education as students on campus and face similar and demanding standards. Their online courses offer convenience and flexibility, and also include real-time virtual discussions with teachers and classmates. Admission requirements for online programs are generally the same as for campus students, although international students may face additional stipulations. USC is one of the best universities and has received numerous awards for its online graduate programs.
# 4 Georgia Institute of Technology
Georgia Tech has been offering online learning programs to adult students for over 40 years. They offer nine online master of science degrees and three professional hybrid master's degrees, all based on their challenging on-campus programs. Online students are provided with a recognized faculty, high-quality classes, digital learning tools, and a nationally rated curriculum. Their online master's degrees are a cost-effective way for working professionals around the world to further their education and careers. Courses are typically delivered asynchronously, but there may be virtual office hours with teachers and teaching assistants that students must attend at a specified time.
# 5 University of California – Berkeley
UC Berkeley has an extensive online learning program that offers courses, certificates, and degrees to adults who want to continue their education. The Berkeley School of Information offers two fully online master's programs, the Master of Information and Information Sciences (MIDS) and the Master of Information and Cybersecurity (MICS). A Master of Public Health is also available online. While courses can be completed online, some programs require an immersion visit on campus. Program length and tuition will vary by program, but MIDS and MICS are each 27 units and cost $ 66,150 and $ 69,984 respectively, plus additional fees. Online students receive personalized support throughout the program and career resources aimed at helping them obtain employment upon completion of the course.