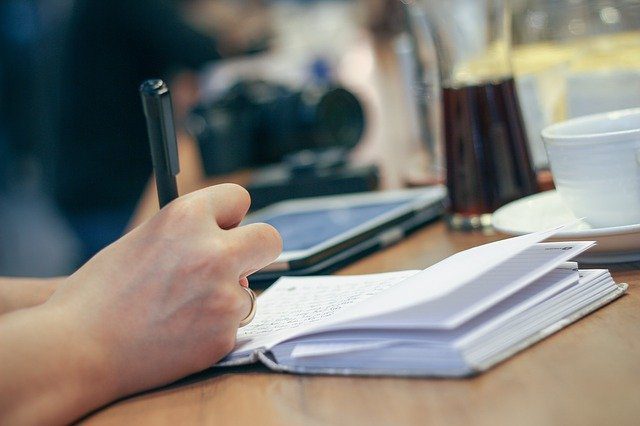 A motivation letter describes why you are a perfect fit for a certain position. The purpose of a motivation letter is to explain to the authorities why you should be chosen for the degree and what plans you have for the education you will receive.
In other words, the cover letter expresses some of the important aspects of your research proposal that connect it with your academic competence and personality.
Who needs a motivation letter?
Generally, motivation letters are required for postgraduate scholarships. However, you may sometimes require it when applying for an undergraduate program.
Importance of the motivation letter in the admission process and scholarship application:
The motivation letter is the opportunity you have to influence the selection panel. To hire the list of candidates, the selection panels frequently use letters of motivation. Then, the candidates considered the best are finally selected for the program.
The motivation letter is the most important part of your application. The success of your application mainly depends on the motivation letter.
Methods to structure a motivation letter:
Two methods are generally used to structure a motivation letter.
#1 Classic way to write a motivation letter
The classical form is written in three parts: introduction, body, and conclusion.
Using the classic way is not a bad idea. You can use it if you want to write the body of the letter as a story. Regardless of the method you choose, the letter basically contains an introduction, a body, and a conclusion.
#2 Modern way to write a motivation letter
It is another way of writing a motivation letter where 5-7 paragraphs are used, and the body is divided into 3-4 paragraphs. It completely depends on your choice. However, it is considered beneficial to divide the body into more paragraphs, as each paragraph highlights a completely different point.
The perfect Letter of Motivation!
Writing your motivation letter can be an arduous task. Students generally have no answer when asked, "Why do you want this scholarship?" or "What difference can it make after you receive it?" You spend hours thinking and researching on the Internet. You are also done asking your friends for help. But at the end of the day, you're sitting in front of your computer and you don't have answers to the questions asked.
However, you know that you are a capable person and have a broad knowledge base. The only problem is that it is difficult to give words to your thoughts. Don't worry, it happens to almost everyone. This article is specially designed to give you the ultimate guide to writing a winning motivation letter and make the process easier for you.
How long should a motivation letter be?
Normally, the length of the motivation letter is not specified. But it can't be too long or too short.
The idea is to succinctly offer the best possible arguments. Also, it is not recommended to omit relatively small details. Sometimes the little details make a big difference.
The motivation letter should contain the most important educational achievements, the details of your resume, your skills, and your long-term plans. Generally, a range of 500-1000 words is recommended for motivation letters. Paragraphs are important as they make the letter easier to understand.
Build a relationship between the intended degree course and the scholarship you are applying for:
The motivation letter must connect your future academic and professional plans with the scholarship you are applying for. You must give the reader the understanding that you are truly interested in studying a specific field, and your selection is not only beneficial to you, but also to the scholarship source. State reasons why you deserve it more than other applicants.
The wording of the "Introduction" in the motivation letter:
In the introduction, briefly tell the reader about yourself and the reason for your request. Include your name and education. In addition, you must also indicate which program you are applying for. Needless to say, don't forget to write your contact information at the top of the letter.
The wording of the "Body" in the motivation letter:
The body is the most significant part of the motivation letter. It is a voluminous note and manifests your talents, achievements, and abilities. Tell your professional experience, whether paid or not. Show what field you want to pursue a career in and the reasons behind it. Show your motivation to generate a positive change in society.
Also, open the official website that requires you to write a motivation letter and see what requirements are required, then try to emphasize your eligibility. Let the reader know how passionate you are about the field you are applying for. However, exaggeration should be avoided. Try to be as close as possible to the facts and the truth. Examiners have immense experience and can easily spot exaggeration.
The wording of the "Conclusion" in the motivation letter:
Write a conclusion to close the story. In this part, you can summarize your main points and discuss your career goals. Emphasize again why you're a perfect fit for the program. Finally, express your thanks and end the letter.
General tips for writing a motivation letter for scholarships and admissions:
Remember, there is a line between begging and proving your worth. You must use logical argumentation to prove your merit. Your letter must not contain any grammatical or spelling errors.
You should completely avoid the use of jargon. You must make the reader feel that it is written by a sensible person. Also, be specific with any details you provide.
Finally, keep in mind that it is a process that takes time. It's not something you'll do perfectly in one night. Create an outline and plan the structure before writing. In the end, stick to the basics, follow the given guidelines and make it a success story.
Motivation Letter Example
My name is John Doe. I completed a bachelor's degree in management from the University of Oxford. It is my passion to get further education in the field of management. I intend to get this scholarship to prove myself in the field of research. I have many potentials that need to be recognized by a renowned institute. I have been a science student. I have shown distinction during my previous educational career.

I aspire to obtain this scholarship to be able to explore new realities and facts in science. This scholarship is important for my future career as it will lead me to continue my research work with wider exposure in this field. He had been part of different investigations. I wrote many theses on different topics like anthropology, genetics and entomology during my academic training. My supervisors had always been satisfied with my performance. It is important to note that all my research and theses had been approved and published by the University of Oxford. After completing my degree, I became part of an independent research institute.

I have been working for more than two years. This scholarship is likely to provide me with opportunities to tap into new perspectives by reaping the benefits of a higher education at a renowned institute. I can make positive changes in this field if I get this scholarship which will help me to develop my research qualities. It will open new doors for me to have new experiences. I see my future as a researcher. My purpose in obtaining the fellowship is to meet new researchers whose work has been successful in this field.

My intention is to learn new things. I intend to benefit from experienced investigators. If I am awarded this scholarship, the chances of my bright future in research are more likely. I am the best candidate for this scholarship as my work experience and educational background shows my passion.

My perseverance and motivation for work will inspire you to choose me. If you choose me for the scholarship, my research work will receive the support it needs. I am able to continue my educational journey with great support. This scholarship will take me towards the zenith of success in the field of research.