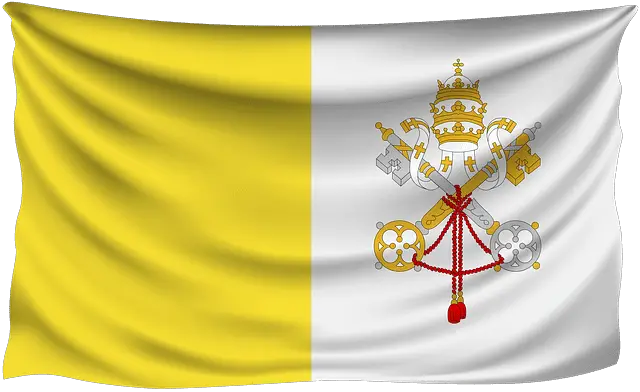 Vatican City may seem like an intimidating place when it comes to looking for study requirements, universities associated with the Vatican and understanding that living in the surrounding Rome territory is a student's new home. We will go through the different options available to students when it comes to college tuition, student living cost on a monthly budget and what languages are spoken throughout the region. We will provide a break down list of items that are essential for a new student looking to study near or at Vatican City for their future higher education career.
Universities in Vatican City:
Pontifical Lateran University
John Paul II Pontifical Theological Institute for Marriage and Family Sciences
Pontifical North American College
DolceVita Institute of Technology
Then there are the colleges associated in accordance with Vatican City:
Pontifical Gregorian University, Roma
Pontifical Lateran University, Città del Vaticano
Pontifical University Antonianum, Roma
Pontifical University of St. Thomas Aquinas, Roma
Pontifical University of the Holy Cross, Roma
Pontifical Urbaniana University, Roma
Pontifical Universities are higher education institutions that have been established with Vatican City and the church.
Cost of College Yearly Tuition
We will break down a few pontifical universities annual tuition to give students a great view as to what will be asked for an academic tuition per year.
Pontifical College Josephinum – expected yearly tuition is estimated around $25,000 USD
Pontifical Gregorian University – expected yearly tuition is estimated around € 2.710 for the general diploma of Priesthood and Religious Life Educators. Or € 1.060 for a diploma in Practical Theology: specialization in Family Minister. Then there is € 2.160 for a diploma in Jewish Studies.
On a national average where public universities that are not considered pontifical universities charge an annual average of 40,000 euros per year, the pontifical universities charge half that amount.
Student Cost of Living Per Month
Technically, to be a student of Vatican City a student must be invited to study at one of the universities that's associated with Vatican City.
However, for a student to live in Rome while studying at one of the pontifical universities would involve probable scholarship that covers most of the accommodation. However, we will create a general overlook of what to expect to pay while living in Rome. Now typical monthly budgeting would consist of a near 800 euros just for general utilities, necessities and transportation passes. This amount does not include rent. To add that 800 euros onto rent, students need to expect to pay around 1,500-3,000 euros per month.
Languages Spoken in Vatican City
What languages are spoken in Vatican City? The two main languages spoken are Latin and Italian. It would be best if the international student looking to attend a university in Vatican City, knew both basic forms of Latin and Italian.
However, Vatican City has many languages spoken daily and as well with the main newspaper which is published in Albanian, Amharic, Arabic, Armenian, Belarusian, Bulgarian, Chinese, Croatian, Czech, English, French, German, Italian, Japanese, Korean, Latvian, Lithuanian, Hindi, Hungarian, Malayalam, Macedonian, Polish, Portuguese, Romanian, Russian, Slovak, Slovene, Spanish, and many more.