Scholarship details
The BOLC Distance Learning Scholarships are currently available. Brentwood Open Learning College offers these scholarships in the United Kingdom. To apply, individuals must be at least 16 years old. The application deadline is December 31st each year.
We are delighted to announce the launch of the BOLC Distance Learning Scholarship Program, created with the aim of making education more accessible and affordable for students worldwide.
These special scholarships provide financial support ranging from £100 to £460, covering up to 80% of the course fees. The exact amount awarded depends on the specific requirements and eligibility of the applicant.
Table of contents
About Brentwood Open Learning College

Leaders in flexible learning

Why study with BOLC?
Benefits for Students
Level/Field of Study
Host Nationality
Eligible Nationality
Scholarship Worth
Eligibility
How to Apply
Application Deadline
Scholarship Link
About Brentwood Open Learning College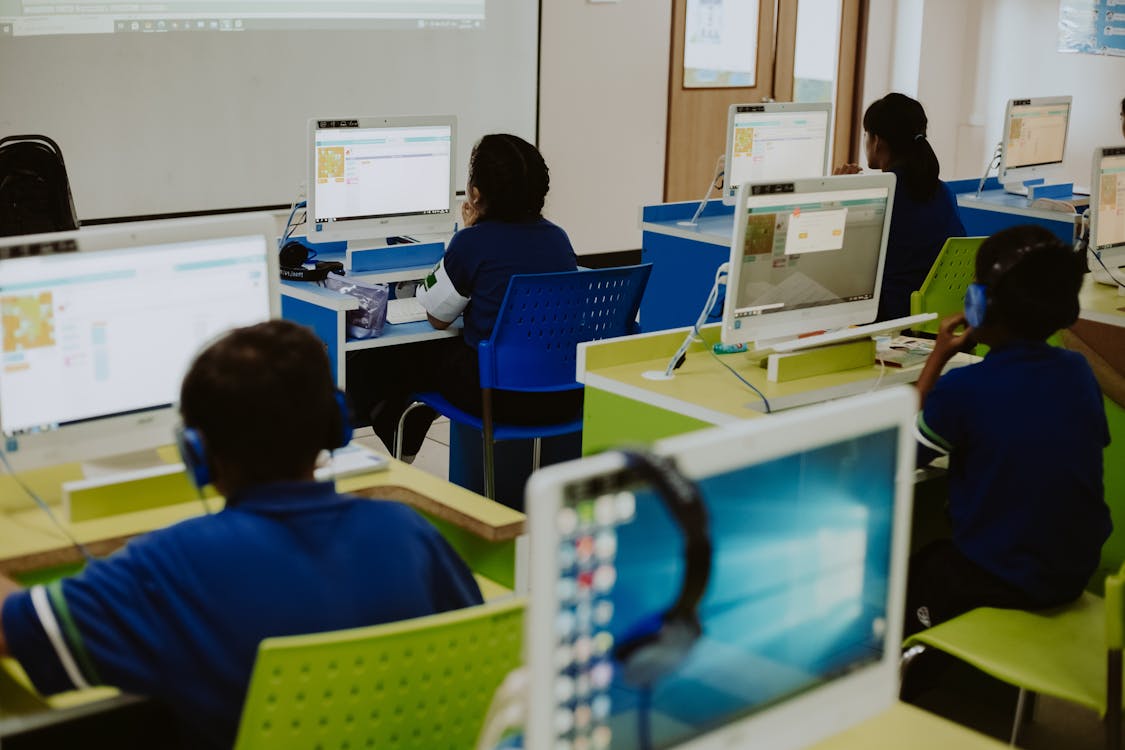 Image Source: Pexels
Brentwood Open Learning College is a renowned institution that leads the way in providing distance learning services in the United Kingdom. Their primary focus is on delivering education that is affordable, easily accessible, and enjoyable through a wide range of open courses and online learning opportunities.
They take pride in offering high-quality courses that cover a diverse range of contemporary subjects and specialized areas. Whether you aim to enhance your resume, expand your career prospects, or simply delve into a new field of interest, BOLC has precisely what you need.
As a university dedicated to distance education, they extend their online courses to candidates from the United Kingdom, Europe, and all around the globe. No matter where you are located, you can expect the same exceptional quality of service and outstanding course content when you choose BOLC.
Unlike many other UK-based online course providers with geographical limitations, BOLC welcomes learners from anywhere in the world. Their commitment to global accessibility sets them apart.
Leaders in Flexible Learning
They take great pride in being pioneers of flexible learning and are dedicated to empowering students to create a brighter future. With their open university courses, you have the freedom to study at your own pace and convenience, no matter where you are located. They believe that education should revolve around you and your unique schedule.
Whether your goals include securing a promotion, embarking on a new career path, or simply pursuing a personal interest, Brentwood Open Learning College is here to support you in unlocking your full potential.
Why Study With BOLC?
Every year, a significant number of students choose to join BOLC and benefit from their exceptional distance learning services. As a BOLC student, you can expect the following advantages:
1. Accredited Credits: Our courses have accreditation from major certification bodies in the United Kingdom, ensuring the quality and recognition of your qualifications.
2. Flexible Learning: Our courses are designed to fit seamlessly into your schedule and lifestyle. No strict deadlines or time limits allow you to learn at your own pace.
3. Personalized Breaks: You have the freedom to take breaks whenever you need them. There are no restrictions on the number or duration of breaks, allowing you to balance your studies with other commitments.
4. Professional Tutoring and Support: We are committed to offering continuous tutoring and support throughout your learning journey. Our team of professionals is always available to assist you and answer any questions you may have.
5. Cost Savings: By choosing BOLC, you can make substantial savings compared to standard course fees. We aim to make quality education affordable and accessible to all.
6. Comprehensive Course Material: All the necessary course material is provided as part of the standard package, ensuring you have everything you need to succeed in your studies.
7. Interest-Free Payment Plans: For most courses, we offer interest-free payment plans, making it easier for you to manage the cost of your education. Additionally, we provide attractive offers and special discounts for prepaid courses, maximizing the value you receive.
At BOLC, we are dedicated to providing a supportive and rewarding learning experience that caters to your individual needs and aspirations.
Benefits for Students
As a student at BOLC, you will have the privilege of receiving an N.U.S. Extra Card, which grants you access to exclusive offers and discounts from various popular High Street and online retailers, as well as travel services and more. Here are just a few examples of the discounts available to N.U.S. Cardholders:
– Up to 10% off at Amazon
– 10% off at Ben Sherman
– 10% off in-store at Superdrug
– 10% off in-store at the Body Shop
– 10% off online at Topshop
– 10% off online at Topman
– 15% off at Moss
– 10% off at Matalan
– 25% off Odeon cinema tickets
– Up to 25% off at restaurants such as Giraffe, Zizzi, Pizza Express, and more
– 10% off Co-Op Food shopping
– 5% off EasyJet holidays
These are just a few examples of the exclusive discounts available to you as a BOLC student with an N.U.S. Extra Card. This card opens up a world of savings and benefits for you to enjoy.
Level/Field of Study
The BOLC Distance Learning scholarship is available for students pursuing college or university-level education in any field. This scholarship specifically caters to online distance learning programs.
Host Nationality
This scholarship is provided by Brentwood Open Learning College in the UK.
Eligible Nationality
BOLC Distance Learning Scholarship is for International Students.
Scholarship Worth
The exclusive scholarships offered range from £100 to £460, which can cover up to 80% of the course fees. The exact amount awarded depends on each applicant's individual needs and eligibility.
Eligibility
These scholarships are available to students of all ages and are offered on an ongoing basis to assist with the expenses of any of our programs.
To apply for the BOLC distance scholarship programs, please ensure that you meet the following criteria:
1. Basic English Proficiency: Since all programs are taught in English, it is essential to have a fundamental understanding of the English language.
2. Minimum Age Requirement: Applicants must be 16 years or older to be eligible for the scholarships.
3. Passion and Motivation: We are looking for students who are enthusiastic about their future, dedicated, and driven to succeed.
All applicants are evaluated based on their current academic background and future potential. The outcome of each application is communicated to candidates via email.
Please note that each student is eligible for only one scholarship per year. While you may apply multiple times, a student can receive a scholarship only once within the same year if an application is rejected.
Possessing basic English language skills, being at least 16 years old, and demonstrating passion, hard work, and motivation for your future endeavours is important.
How to Apply
To apply, you will need to complete and submit the BOLC scholarship form, which can be requested by email via [email protected]
Application Deadline
The deadline falls on 31 December annually.
Scholarship Link