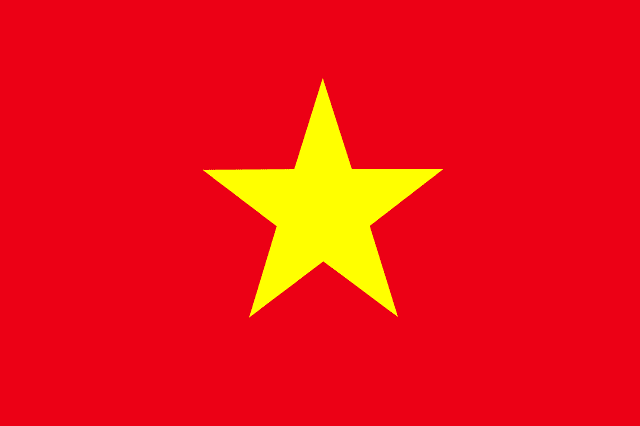 Searching for scholarships of a specific destination can be a difficult task but, it doesn't have to be. We can narrow down scholarships based on the countries in which they are gifted by or gifted to study. In this installment we will be focusing on scholarships in Vietnam. Where students who are interested in studying abroad or has always wanted to study while living in Vietnam.
Vietnam has many universities to pick from when it comes to applying for admissions. Luckily students will be able to identify which higher education institution has the best fit program for their own skills and interests.
Scholarships in Vietnam and for Vietnam students wanting to study abroad:
Ton Duc Thang University Master's Full Scholarship
100% Tuition Fees at Bach Khoa University for International Students
ASEAN Scholarships for Students of Sri Lanka or Mauritius
Master's Scholarships at the University of Science and Technology of Hanoi
University of Economics Ho Chi Minh (UEH) Postgraduate Scholarship
David L. Boren Scholarships
Benjamin A. Gilman International Scholarships – This is a worldwide scholarship foundation that works with all students from any country.
Vietnam Center Foundation for Scholarship programs
International Lecturer Positions in Digital Business at RMIT University, Vietnam
Vanier Canada Graduate Scholarships (Vanier CGS)
Karen McKellin International Leader of Tomorrow Award at University of British Columbia
Italian Government Scholarships for Foreign Students
DAAD Helmut-Schmidt Masters Scholarships for Public Policy and Good Governance
Hubert Humphrey Fellowships in USA for International Students
Transform Together Scholarships for International and European Union (non-UK) Students
UWE Millennium Scholarship for International Students
Australia Awards Scholarships
TDTU International Graduate Scholarships in Vietnam
ASEAN-Vietnam ICT Scholarship at Posts and Telecommunications Institute of Technology, Vietnam
Young Design Talent Scholarships at London College of Design and Fashion, Vietnam
Study Abroad Programs:
Semester at Sea: Study Around the World
Study Abroad in Vietnam with ABROADER
Climate Change: Politics of Food, Water & Energy
SIT: Vietnam: Culture, Change, and Development
GEI Vietnam: Change Leadership for Sustainable Development
Documentary Outreach Course
Winter SE Asia: Ho Chi Minh City, Vietnam & Bangkok, Thailand
TEAN: Study Abroad in Ho Chi Minh City, Vietnam
IPSL Vietnam: Environmental Science, Youth Leadership
What is it like to study in Vietnam as an international student:
This may be one of the more frequently asked questions along with what does student need to do be able to study in Vietnam. Students will need to acquire a student visa along with health insurance to ensure that they are able to study in the country. Along with identifying the funds that are needed to study and live in Vietnam.
In many reports and studies, international students will find incredible lodging and experience while studying in Vietnam. Specifically, if the student wishes to either save money or work towards budgeting, Vietnam is the right destination for you. Vietnam easily is one of the best destination higher education countries for international students.