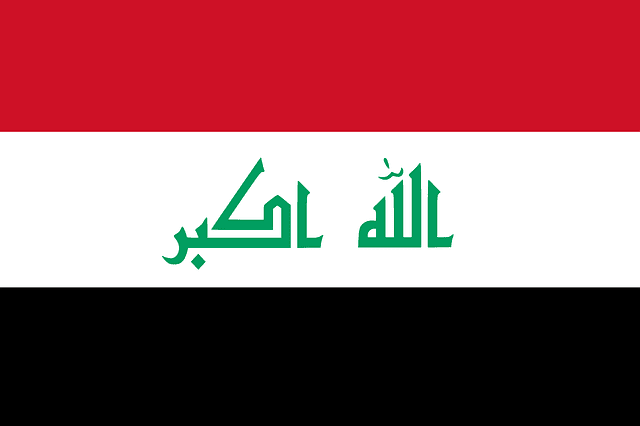 We will cover what scholarships are available, while we cannot put every scholarship in this list it helps students to go through by figuring out what they are best eligible for. Work-study programs will be within a short list along with what degrees are currently receiving much attention from students who are graduating within those fields the most.
Below will be some general information for students who are looking to study in Iraq (such as student visas and work permits) and for Iraqi citizens who are looking to study abroad and experience more of the world.
Scholarships in Iraq:
Scholarships for Iraqi students – University of Birmingham
KYTESOL ESL/LEP Student Scholarship Opportunity
Jack G. Shaheen Mass Communications Scholarship Award
Schlumberger Foundation Faculty for the Future Fellowships 
Shiraz University of Medical Scholarships
Omprakash: Omprakash Ambassador Travel Grant
Institute for Shipboard Education (ISE): Colorado State University (CSU) Semester at Sea Affiliate scholarships
Microsoft: Microsoft Conference Scholarships
Margarian Law Firm: Margarian Scholarship
Institute for Shipboard Education (ISE): Impact Scholarship
University of Alberta International: Education Abroad Individual Award
Coady Institute: OceanPath Fellowship
Natural Sciences and Engineering Research Council of Canada: Alexander Graham Bell Canada Graduate Scholarships-Doctoral Program
University of Alberta International: Rod and Judith Fraser International Undergraduate Learning Award
Fund for Education Abroad (FEA): Hiliary Echo Douglas Memorial Scholarship
Institute for Shipboard Education (ISE): University of California – Irvine scholarships
Canadian Federation of University Women (CFUW): CFUW Dr. Margaret McWilliams Pre-Doctoral Fellowship
With there being over 20 universities located in the country, students will have no problem finding a scholarship that works just for them.
There are quite a few Canada-Iraq scholarships available. This being fully tuition paid for Iraqi citizens who wish to attend a Canadian university for no less that 4-years. Which works great because Canada would allow that student to work-part time and even give them a monthly allowance to help with finances. Luckily that is a clear option for Iraqi students.
Top Degrees Earned in Iraq:
Accounting
Administration
Business Studies
Economics
Arabic Language and Culture History
Communication
Arts
Child Development
Chemistry
Medical
Work-Study Programs in Iraq:
Archaeological Institute of America (AIA): Olivia James Traveling Fellowship
American Society for Enology and Viticulture: ASEV Scholarship Program
Indspire: Post-Secondary Education Awards
There are many work-study internship experiences available in Iraq, simply ask the university that is being attend about what programs are available for credit experience.
Student Visa and Work Permit Are Needed for International Students
The student visa process for students to legally work and be paid in Iraq is in fact quite an easy process. Students would just need to send in their information and the acceptance letter of the university they were accepted to. To so that they intend to study and work in the country. This is the best way for students to be admitted back into the country under legal protocol.
A student visa is a must need for any country. A student that is not from the EU will need a student visa before the even arrive at their school destination.