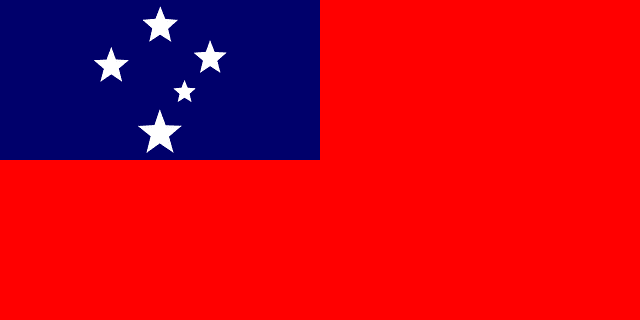 Studying in Samoa can give students a great chance to experience life in the Oceania region. This region tends to be an incredible option for marine students who are looking to find tropical species or study the very diverse biodiversity that exits in Samoa.
Below we will share a few scholarships that are available to Samoa students and for international students who wish to study in Samoa on a scholarship. We have also offered a few work-study and internship programs that exist in Samoa and the Oceania region.
Scholarships in Samoa:
Asian and Pacific Islander American Scholarships
$5,000 Atsuhiko Tateuchi Memorial Scholarship
$5,000 Diversity Abroad Achievement Scholarship
Victoria Fulbright Masters Scholarship
Alan Musgrave Scholarship in Philosophy – University of Otago
A C Rayner Memorial Scholarship in New Zealand
Victoria Fulbright Masters Scholarship
Australian Government Research Training Program Scholarships at Flinders University
QUT Faculty of Education International Student Scholarship in Australia
Australian Government Research Training Program Scholarships at Flinders University
University of Wollongong Research Scholarships in Australia
Law Scholarships for International Students at Newcastle University in United Kingdom
University of Sydney MBA Scholarships for International Students in Australia
University of Adelaide Scholarships in Australia
Monash University International Leadership Scholarships in Australia
The Charles B. Rangel International Affairs Graduate Fellowships
the American Samoa Bar Association – Legal Education Scholarship – available to any law students that went to the American Samoa high school.
The Institute of Professional Engineers Samoa – provides financial scholarships
Habele Outer Island Education Fund
$25,000 Buick Achievers Scholarship Program
$5,000 Healthy Lifestyles Scholarships 
The above is not a complete scholarship list. There are several scholarship options available from Samoa universities as well as American Samoa university. There are also scholarships available from the number of programs that are available in Samoa.
Here are a few top degrees that are currently on the rise in Samoa:
Maritime Training
Engineering
Nursing
Education
Science
Arts
Work-Study/Internship Programs Available in Samoa and to Samoa students to study abroad:
SIT Samoa: Social & Environmental Change in Oceania
Study Abroad at the National University of Samoa
CIEE: Design Your Own Semester Abroad
CAPA Sydney: Study & Intern Abroad
New Zealand: Auckland, Palmerston North, Wellington – Undergraduate and Graduate Courses
Pacific: Step-Up Program – students will complete their internship with the American Samoa Community College or a similar agency that works with the college.
Kupu Conservation Environment Internship
Internship – SLRC – Samoa Law Reform Commission
Samoa Chamber of Commerce Internship Program
UNESCO – United Nations Educational, Scientific and Cultural Organization Internship
Students will need to get a student visa when they are an international student that is not from the Oceania region.  For example, United States students can send in their student visa into the U.S. Embassy in Samoa.
Depending on how long the student is staying there are 2 to 3 different versions of student visas that can be issued out. One that is for 90 days and one that is for a single academic year so the student can fulfill a student's complete academic college year.