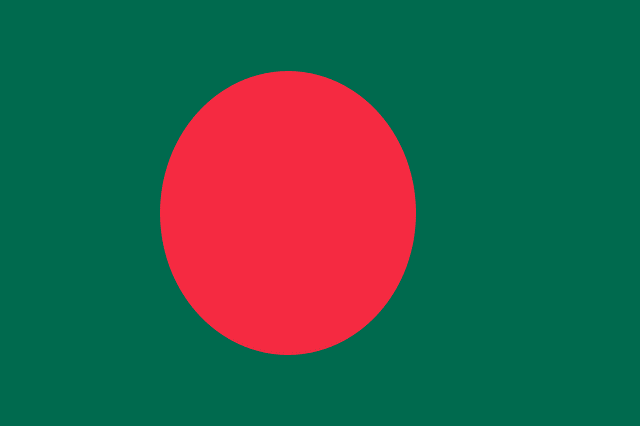 We will be taking a look at what type of scholarships are available from and scholarships that take place in Bangladesh. To narrow down which universities to look at when it comes to scholarships funded by the government in Bangladesh or a university, we will show a variety of both.
Bangladesh government scholarships:
Young Leaders Award
The Admission Poster of South Asian university
Turkish Government – Ibni Haldun Social Sciences Program for Post Graduates
Turkish Foundation Int'l Scholarship Program for International Students in Turkey
The TRT Fellowship for International Journalists in Turkey
TÜBİTAK International Fellowship for Graduate Research in Turkey
Yeditepe University (Turkey) Full-Free Scholarship
Turkey Government Scholarship
Merit-Based Scholarships at Sabanci University in Turkey
Scholarships for International Students in Turkey
Turkey Scholarship for Masters & PhD–International Students
International Students Masters/Ph.D. Scholarships at Eastern Mediterranean University in Turkey
Türkiye Scholarships for International Students in Turkey
Turkey Scholarship
Success and Success Scholarships for International Students in Turkey
Foreign Students Fatih Sultan Mehmet Vakif University Scholarships in Turkey 
Bangladesh University scholarships:
This scholarship is available for individuals who are working towards finishing their doctorate degree but are also studying to be teachers or involved in education. The university is rewarding up to 40 individuals, where 3 will be deserving students and the rest will be teachers picked from public and private universities.
Brac University Scholarships and Financial Aid: This private college is presenting a scholarship that is looking at Bachelor and Master's degree level students, to see if they would apply for a 40% off of tuition savings. Brac University is closely modeled on America's liberal art colleges, and happens to be referred to as Bangladesh's best private institution. Academics at Brac University include Law, Mathematics, Microbiology, Pharmacy, Science in Physics, Social Sciences, Biotechnology, English, Computer Science & Engineering, Electrical and Electronic Engineering, Business Administration, Architecture, and other computer software programs.
Leading University Scholarship and Aid: Students can receive up to 75% off of their tuition amount if they become the recipient of this award. Leading University is a private institution that votes on best grade point average a student can maintain throughout their Bachelor year.
United International University Scholarship: Students can receive a fully-funded scholarship or a 25% off of tuition coverage scholarship. Only Bachelor's and Master's degree students are considered eligible for this specific university award. United International University is a private college, so students can expect the scholarship prize to be fairly grand.
University of Dhaka Scholarship and Financial Aid: Available for undergraduates all the way to postgraduate studies. Academics accepted for this university scholarship is Robotics and Mechatronics Engineering (48 Months), Education, Philosophy, Science in Geology, Meteorology, Business Administration in Accounting & Information Systems, Science in Fisheries, Political Sciences, Health Economics, Applied Statistics, Microbiology, Peace and Conflict Studies, Social Sciences, English, Disaster Science and Management, Genetic Engineering and Biotechnology, Music, and Theatre and Performance Studies. This is not a complete list of the academic studies available for students to choose from.