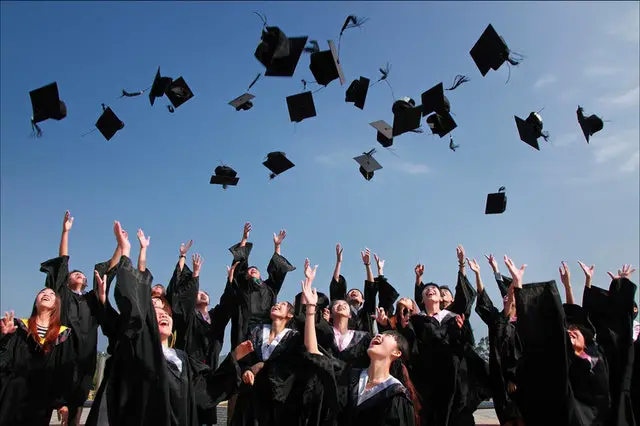 What are the study areas?
Accounting
Aerospace
Agriculture and Related Sciences
Arts and Culture
Architecture and Environmental Design
Behavioral Sciences
Biochemistry
Business and Management
Business Law
Chemistry
Cognitive Science
Computer and Information Sciences
Conflict Management
Earth Science
Ecology
Economics
Education
Engineering
For what level is the scholarship?
Bachelor Degree

Who awards the scholarship?
BCP Board of Trustees
Who is this scholarship for?
The BCP – Peru University Scholarships, 2022 are awarded by the BCP Board of Trustees, which firmly believes that quality education is a transforming element in the lives of people, as well as that of their families, their communities, and even that of the country. The development of education is a constant challenge. 
Today more than ever we must ensure quality and access to higher education because it is through it that a person can break the cycle of poverty, start working and generate development that will radiate to his family, his descendants, and Peru.

At BCP they firmly believe that a good education is a transforming element in people's lives, as well as that of their families, their communities, and even the country. For this reason, the BCP-University Careers Scholarship program has been changing the lives of hundreds of talented young people with limited economic resources since 2012, giving them the opportunity to access a quality higher education.

In 2022, the program will continue to support the country's development, awarding scholarships for higher studies at partner universities.

The scholarships are offered to young people who are starting their university studies for the first time.
SCHOLARSHIPS BCP WORKS IN ALLIANCE AND EXCLUSIVELY WITH THE FOLLOWING UNIVERSITIES:
a. University of the Pacific (Lima). University of Piura (Lima and Piura).
b. Peruvian University of Applied Sciences (Lima). University of Engineering and Technology (Lima).
c. University of Lima (Lima).
ABOUT THE SCHOLARSHIP PROGRAM
The BCP Scholarship Program provides access to quality higher, university, and technical education to talented young people from Peru.
The following initiatives are derived from this program:
1. BCP-University Careers
Scholarships 2. BCP-Technical Careers Scholarships, both developed in partnership with prestigious educational institutions in Lima and the provinces
MODALITY OF ADMISSION PERMITTED BY EACH ACADEMIC INSTITUTION
All applicants starting their studies must have obtained admission to one of the partner universities under one of the following admission modalities:
a. UPC: Preferential Selection + BCP Scholarship Exam
b. UTEC: BCP Scholarship Exam
c. UDEP Lima and Piura: Contest of Scholarships and Semibecas
d. UP: Selective Admission, Admission for Academic Excellence, Regular Admission
e. University of Lima: Admission Exam BCP Scholarships
NOTES
1. Admission processes are administered and implemented by each university and may undergo changes.
2. All inquiries about the admission processes should be directed to the admission offices of each university.
3. The costs of the admission processes are the responsibility of the applicant.
SOME OF THE CAREERS FUNDED BY THE INSTITUTIONS
a. Administration
b. Business Administration
c. Services Administration
d. Administration and Finance
e. Administration and Management of the Entrepreneurship
f. Administration and Marketing
g. Sports Business and Administration
h. International Business and Administration
i. Administration and Human Resources
j. Digital Business and Administration
k. Bioengineering
l. Computer Science
m. Data Science
n. Accounting
or. Accounting and Administration
p. Accounting and Auditing
q. Economy
r. Economy and Finance
s. Managerial Economics
t. Economics and International Business
What benefits do the BCP – Peru University Scholarships offer?
1. Tuition fees for 11 cycles.
2. Academic pensions for 11 cycles.
3. Administrative costs of obtaining a degree or qualification.
4. English courses to obtain the degree.
5. Accompaniment and tutoring program.
6. Talent development program.
7. Laptop.
8. Health Plan.
9. Monthly support allowance, when applicable.
FOR THE CASE OF MAINTENANCE
a. The granting of the maintenance benefit will be defined at the sole discretion of BCP Scholarships based on the place of origin and economic condition. To be considered for the benefit of support, the applicant must meet and support one of the following conditions:
b. Need to relocate outside their region of origin to pursue higher education
c. Household classified as extreme poverty by the Household Targeting System (SISFOH)
What are the requirements to achieve one of the BCP – Peru University Scholarships?
GENERAL REQUIREMENTS FOR APPLICATION
1. The applicant must meet the following general requirements:
2. Peruvian nationality or permanent residence. Economic necessity.
3. Attend or have attended 3rd, 4th, and 5th of secondary school in a public or private school in Peru. Have finished school in the years 2019, 2020, and 2021.
4. Possess academic excellence of a third or better in 3rd, 4th and 5th grade of secondary school. Admission through a modality approved by BCP Scholarships to one of the partner universities. Interest in one of the careers funded by the BCP Scholarship program.
5. Be starting a university degree for the first time.
How do I apply?
1. Applications will be received via their official website, including the required support
2. Interested persons must apply by following the instructions via their website, previously checking compliance with the requirements and conditions mentioned in this document.