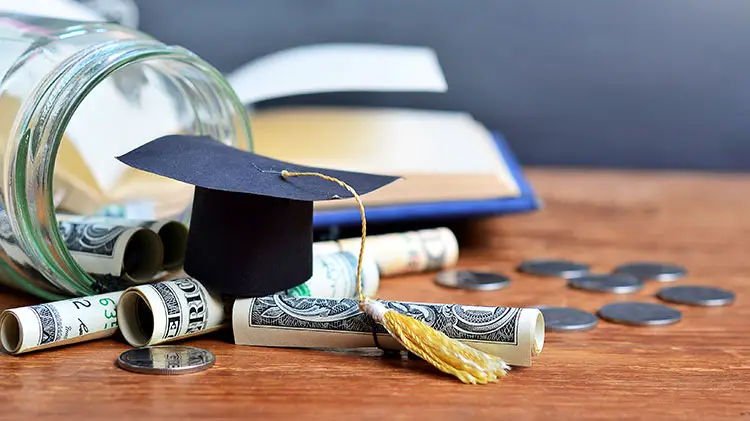 The COLFUTURO Scholarship Credit Program, 2022 is an initiative of economic support for Colombian professionals, with academic excellence, who have the desire to expand their professional careers with masters or doctorate studies in the best universities abroad.
The Scholarship Credit Program, which COLFUTURO develops in cooperation with MINCIENCIAS and the support of private companies, encourage the return of talent prepared abroad to work in the regions, academia, and the public sector.
AREAS OF STUDY
1. Administration and Business
2. Architecture and Design
3. Arts
4. Agricultural and Environmental
Sciences 5. Basic
Sciences 6. Health
Sciences 7. Political Sciences and International Relations
8. Social Sciences
9. Law
10. Economics
11. Education
12. Engineering
WHAT ARE THE ADVANTAGES?
to. You can choose the study program and the country where you want to study.
b. There is no age limit.
c. You can participate if you are going to start or continue your studies.
d. If you already live abroad, you can apply for the call.
and. Allows co-financing.
F. You can access additional economic benefits to those of the Scholarship Credit Program, thanks to the more than 100 agreements that COLFUTURO has.
g. You have the autonomy to distribute the borrowed amount.
h. At the end of your program, you have a one-year grace period to initiate payments.
i. You can stay up to 3 years abroad and then return to Colombia to complete the stay.
j. You have 5 years to complete the permanence continuously or discontinuously.
k. When you return, you have a network of beneficiaries to connect you and start your job placement process.
What benefits does the COLFUTURO Scholarship Credit Program offer?
Beneficiaries can obtain up to an 80% scholarship on their loan, depending on the fulfillment of the established requirements.
WHAT DOES THIS SCHOLARSHIP PROGRAM FINANCE?
Face-to-face and full-time postgraduate studies abroad: masters, doctorates, and specializations in the health area.
ABOUT THE CREDIT
1. You can request up to USD 50,000 to be distributed between 9 and 24 months.
2. It is a loan in US dollars.
3. You require two co-debtors.
4. Interest rates are:
4.1. 7% while you are studying.
4.2. 9% during the payback period.
4.3. 15% during the period of default.
IF YOU RETURN TO COLOMBIA AND STAY IN THE COUNTRY 3 YEARS, YOU WILL BE ABLE TO OBTAIN A SCHOLARSHIP OF UP TO 80% ACCORDING TO THE FOLLOWING CRITERIA
a. 20% if you graduate from MBA studies, Master of Administration and Law.
b. 40% if you graduate from the rest of the study areas.
c. 20% if you work as a full-time public official or as a teacher or researcher for an educational entity.
d. 20% if you work outside of Bogotá and its metropolitan area.
What are the key dates?
Opening: January 11
Closing: February 28 at 11:59 pm
Results: May 12