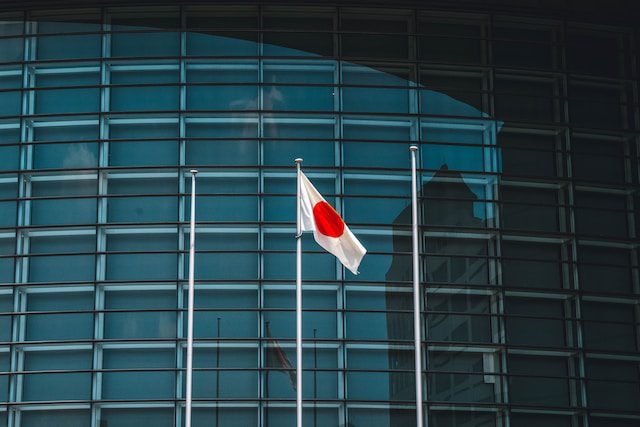 Many fully funded scholarships are available to international students studying in Japan who do so in English. Most of these awards were created to help international students attend university in Japan and to foster the growth of human resources that will benefit both Japan and the students' home countries.
The primary objective of the Japan Scholarship Program for International Students is to encourage the development of human resources that will serve as friendship bridges between the applicant's home country and Japan through participation in study abroad programs in Japan.
If you are a student from a country other than Japan looking for information on possible scholarships, you have come to the right place. What makes these scholarships appealing to students from other countries is something we've discussed in detail here.
1. Government of Japan (MEXT) Scholarships for Research Students
Scholarships are available through the Japanese Government's Ministry of Education, Culture, Sports, and Technology (MEXT) for those pursuing a master's degree, doctorate degree, or professional graduate course at a graduate school, or for those engaged in specialized research at an undergraduate department, graduate school, or institute affiliated with a university. Students pursuing a Master's degree or professional certification are eligible for this full funding scholarship, which provides a monthly stipend of around 144,000 yen for regular students and 143,000 yen for research students.
You will also receive an additional 2,000–3,000 per month specifically for conducting research. 
2. Honjo International Scholarship Program
Foreign students planning to study in Japan might receive financial aid through the Honjo International Scholarship Program. To apply for a scholarship through the Japan Foundation, which is in charge of the program's administration, all you have to do is be a student with an excellent academic record who wants to study in Japan. Scholarships can be found in many different fields of study, including the medical field, business, the arts, the sciences, and engineering.
The Honjo International Scholarship Program is designed to provide a wealth of benefits to international students with extraordinary credentials who wish to study at the undergraduate level in Japan. The scholarship will cover the recipient's full tuition and fees for up to three years, as well as their living expenses.You need a passing grade in secondary school, Japanese language abilities comparable to at least one year of college study, and proof of financial need to be eligible for this scholarship.
3. Rotary Yoneyama Foundation Scholarships for International Students
The Rotary Yoneyama Memorial Foundation offers scholarships to international students who wish to study or perform research at a university or graduate school in Japan. The scholarship fund of the Japanese Rotarian Association is supported by contributions from Rotarians all around the country. When it comes to scholarship programs and annual awards, the Foundation is by far the largest private scholarship organization in Japan.
4. Tanaka + Green Scholarship
To honor two of its past presidents who had made significant contributions to the Washington, D.C. community's efforts to promote American and Japanese friendship and an appreciation of each other's cultures, the Japan-America Society of Washington, D.C. established a scholarship program in 2014.
Students from any U.S. institution are welcome to apply; however, those majoring in Japanese studies or taking Japanese language classes, having family ties to Society members, or living in the District of Columbia, Virginia, or Maryland will be given priority. If an applicant lives in one of those three states but attends college elsewhere, they will still receive the preference.
5. The Monbukagakusho Honors Scholarship for Privately-Financed International Students
The Japan Student Services Organization (JASSO) is offering an international student enrolled in a degree program at a Japanese university a scholarship. When a scholarship is available to be awarded to a student at a specific educational institution in Japan, the Monbukagakusho notifies those institutions. These institutions may include universities, specialized training institutes, or university preparatory courses. Even though the award sum is much smaller than the award amounts granted by other scholarships on this list, students can sometimes apply for this award in addition to other scholarships. Some of the details about this grant are detailed below.
Graduate and undergraduate students would get a monthly stipend of $48,000, while Japanese language schools would receive $30,000.
Grade: any of a wide variety of Japanese schools that have been approved by the Ministry of Education and Science of Japan (MEXT), such as Japanese universities, specialized training colleges, or university preparatory programs.
Duration: a whole year (from April to April the following year).
From the end of March to the beginning of May, applications will be accepted. Due to the fact that applications are submitted through schools, the application period is subject to change depending on when individual schools choose to accept them.
6. The Toshizo Watanabe Study Abroad Scholarship Program
If you want to make friends and build relationships with people who will be there for you long after you finish school in Japan, scholarships like this one are a great place to start.
Through an endowment established by Mr. Toshizo Watanabe, the U.S.-Japan Council is able to award annual scholarships to deserving students in the fields of science, technology, engineering, and mathematics (STEM). Each of these initiatives has as its stated goal the development of future U.S. and Japanese leaders.
Students who wish to study abroad for at least one semester and up to an academic year are eligible for this scholarship, with preference given to those who are the first in their families to go to college or who have never gone outside of the nation. In addition, students at all levels, from freshman to graduate, are encouraged to join in.
Read Also; 9 Benefits of Studying in France 2023/2024
7. KUAS Undergraduate Scholarship
The Kyoto University of Advanced Science also offers undergraduates the chance to apply for university-wide scholarship opportunities. This scholarship is the second best one for international students studying in Japan.
The university's principal forms of financial help are the KUAS-E scholarship and the Super KUAS-E scholarship.
Scholarship recipients in the latter category may receive entrance fee waivers and tuition reductions of up to 30%, 50%, and 100%, respectively, depending on their grades.
Those who qualify for the Super KUAS-E scholarship will not be required to pay any of the program's associated costs, including application or enrollment fees. In addition, each student receives $110,000 annually to help with upkeep expenses.
8. The Japan Africa Dream Scholarship Programme for African Students
The AfDB and Japan have collaborated on a program called the Japan Africa Scholarship (JADS) to fund postgraduate study (i.e. a Master's degree program) for exceptional students from Africa in priority development areas on the continent and beyond (including in Japan) for two years. Capacity building in the energy sector through the enhancement of relevant skills is the main objective of this program. Japan's governmental support is crucial to the success of JADS.
9. Waseda University Japanese Government Scholarship
The Japanese government has selected a number of Japanese universities to aid in the development of the International Priority Graduate Program (PGP). One such university is Waseda University, which gives any international student applying to its graduate school a shot at the scholarship program that is part of the MEXT financial aid schemes. Since Waseda University offers the third-best scholarship in Japan, international students can take advantage of this chance.
The Information, Production, and Systems (IPS) Graduate School is responsible for grading students in these areas of study. All applications submitted to IPS Waseda will be reviewed, and if accepted, the applicant's information will be forwarded to the Japanese government. The government's plans and programs will then choose which students will be awarded the prize, usually six.
If you want to learn more about this scholarship opportunity in Japan for international students, you should check out the dedicated scholarship website. All of your tuition and living expenses will be paid for by this scholarship. Eligibility is determined by the attainment of a Bachelor's, Master's, or Doctoral degree.
Top Read; 2024 Top Scholarships for College Students in California
10. Rotary Peace Fellowship for Masters and Professional Programs
More than 900 peacebuilding professionals have received training at one of the Rotary Peace Centers in just over ten years. Professionals in the disciplines of international relations, peace and conflict resolution, or both are eligible for the Rotary Peace Fellowship. All Fellows have a dedication to public service and/or international engagement in the cause of peace. Peace fellowships can be broken down into two broad categories:
11. Japan Africa Dream Scholarship Program
The goal of the Japan Africa Scholarship is to help deserving students acquire the training they need to enter the growing energy industry in Africa. This fellowship will provide funding to African graduate students for a total of two academic years. Those who win these scholarships will be able to further their education at the graduate level in areas that contribute to the betterment of humanity as a whole.
The scholarship program is supported by the Japanese government. This scholarship provides the student with a monthly salary, round-trip airfare, health insurance, and a travel allowance, all at no cost to them.
12. Mitsubishi Corporation International Scholarships
Students from various countries who wish to study in Japan are eligible to apply for scholarships provided by Mitsubishi Corporation International. Scholarships are offered by Mitsubishi Corporation with the hope that recipients will establish themselves professionally in the country of award. Scholarships are available to any international student who has completed their Bachelor's degree and is pursuing a Master's degree or above.
The scholarship will cover the student's tuition, housing, and food while they are in Japan, but it will not extend to any other incidental expenses. Additional costs, such as the cost of textbooks or other materials to learn Japanese or other languages required for employment in Japan, are not covered by the scholarship. However, a stipend is provided to help cover costs like housing, food, and transportation while in the nation.
Awards' monetary worth fluctuates every year. Prices fluctuate between 3,000,000 and 5,000,000,000 (about AU$40,000 and AU$65,000) right now. However, depending on how well the recipient's company did in the previous fiscal year, these figures could increase.
Read Also; BS vs. BA | Main Differences Between Bachelor of Science and Bachelor of Arts
13. Japan Foundation United Nations University (JFUNU) Scholarships for Ph.D. Students from Developing Countries
The Japan Foundation for United Nations University (JFUNU) Scholarship promotes innovative interdisciplinary research that integrates the natural sciences, social sciences, and humanities to address pressing global issues like sustainability, climate change, development, peace-building, and human rights. This program gives recent college grads, working professionals, and practitioners the rare chance to study at a prestigious international university while contributing to the United Nations' mission.
14. MIF Research Fellowship for Natural Science, Engineering and Medicine
In order to further its mission of "Towards a Greater Understanding of Japan and a Lasting World Peace," the Matsumae International Foundation (MIF) has established the Research Fellowship Program.
The Value of Learning: Financial support for study in addition to room and board, medical insurance, round-trip airfare (to and from Tokyo), and a lump sum payment upon arrival in Tokyo.
15. United Nations/Japan Long-term Fellowship Programme for Developing Countries
Nationals of developing countries or countries that do not participate in space exploration are eligible to apply for the United Nations/Japan Long-term Fellowship Programme on Nano-Satellite Technologies, which was established by the United Nations Office for Outer Space Affairs, the Government of Japan, and the Kyushu Institute of Technology (Kyutech). Participants in the Program will have access to extensive chances for research into nano-satellite systems by taking advantage of Kyutech's facilities for developing and testing such systems.