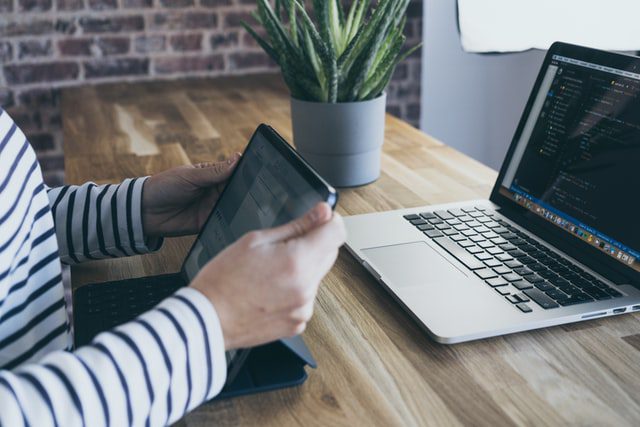 Learning about the top online colleges is more crucial than it has ever been before because of the growing popularity of online degrees.
You may not be familiar with the concept of attending an online school as a student, but you should know that accredited online schools offer the same quality of education as traditional schools, as well as the opportunity to earn a bachelor's degree as well as a master's degree. This may be a new concept for you.
A solid online degree program can make it easier to balance your life and work responsibilities with your academic obligations. This is especially true if the program is tailored to meet your specific educational requirements. Busy working professionals who want to obtain their degree while continuing to work can do so by earning their degree online through a recognized college. This presents a viable option for those who want to earn their degree while continuing to work. When compared to their traditional classroom-based counterparts, online degree programs provide students with more economical options and an unparalleled level of convenience. Working professionals are given the opportunity to acquire their degree at their own speed and in their own time thanks to the flexible scheduling features. There are two types of online classes: those that are asynchronous and may be accessed on the student's own time, and those that are "live sessions" that take place concurrently, sometimes in conjunction with an on-campus class.
1. University of Florida
The University of Florida (UF), which was founded more than 160 years ago, is a dynamic institution noted for its research and instructional initiatives. Around 200 educational and research organizations and bureaus have been established by UF. World-class professors at the University of Florida help students achieve their career goals.. In addition to financial help, UF boasts one of the most comprehensive library systems in the country for all academic disciplines. The average SAT score for students at the University of Florida is 1919. Over 7,600 students live in university residence halls, while 1,900 graduate and family students live at the university's Graduate and Family Housing village. There are over 6000 international students at the University of Florida.
Students are encouraged to participate in over 60 intramural and club sports, personal training, a midnight fun run, two lakes, and one of the top fitness facilities in the country because of the active student body and plenty of Florida sunshine. Students may rest confident that no matter what their interests or abilities, there is always something they can do with their fellow Gators. The University of Florida has more than 415,000 graduates from nearly every state and 150 countries, including home repair TV star Bob Vila, Heisman Trophy winner Steve Spurrier, and former US Senators Bob Graham and Connie Mack. Alumnae of the university include two Nobel Prize winners in Chemistry and Physiology/Medicine, respectively. Many other high-ranking members of the United States government are among the alumni, including 10 senators, 42 representatives, and eight ambassadors. Many astronauts, such as Kevin Ford, CEOs, and other business leaders, have also graduated from college.
2. University of Phoenix
If you're looking for one of the top online degrees you can get, University of Phoenix is the place to go. The mission of this school is to help students get the knowledge and skills they need to achieve their professional goals, improve their performance in the workplace, and serve their communities through leadership and service. Teaching aids and a healthy learning environment in the presence of trained professionals are provided to students at this institution. All of the university's academic staff members have advanced degrees in their respective fields of study. Besides traditional education, it provides regular education courses for teachers and practitioners, professional development programs for organizations, and courses of study for military personnel. During each course, students spend between 20 and 24 hours with an instructor. Class-specific online resources, such as an e-library and other study aids, are available from the University of Phoenix. Furthermore, the university has a variety of clubs and groups for students to participate in outside of their academic pursuits.
The university boasts a large alumni network that includes people who have gone on to work for some of the world's most prestigious organizations.. This institution has proudly graduated more than a million people. Former Obama White House cyber security coordinator Howard Schmidt, Mary Peters, and Brad Dee are just a few of the high-profile and accomplished alumnae (Utah House of Representatives member).
Prerequisites for Admission
Students who graduated from high school in a nation where English is not the primary medium of instruction can take any of the school's English proficiency exams to demonstrate their competency in the language.
Applicants from outside the United States whose transcripts have been assessed by recognized international schools or universities can apply for transfer credits.
To save money and time, overseas students should request transcripts from their recognized international schools and universities and have them reviewed for transfer credit.
Research grants totaled $838 million for the university last year. In addition to career services and authorized undergraduate and graduate degree programs, the online institution offers a variety of other benefits.
3. Brenau University
At its Gainesville, Georgia, headquarters, Brenau offers 12 online undergraduate programs and 66 online graduate programs. Since 1998, this private institution has been offering online programs, making it one of the greatest online universities in the country. A bachelor's degree in psychology, a master's degree in business administration, or an associate's degree in primary education are all available completely online. A postgraduate certificate in healthcare management is also an option for students.
Online degrees and certificates can be earned in as little as one year by motivated students. Sessions are scheduled for seven consecutive weeks. Two weeks after submitting an application, applicants are notified of their acceptance or rejection. educational administration in the public and private sectors; elementary education; healthcare administration; psychology; nonprofit management; project management; public accounting; mediation and conflict resolution; nonprofit leadership; higher education administration; strategic thinking and innovation; and higher education administration.
The school's Community Service Award honors those who have made a difference in the lives of others around them.
Have you ever though of studying in Portugal, then this is for you; Studying in Portugal for International Students 2022
4.  The University of Edinburgh
The University of Edinburgh is consistently ranked among the world's top 50 universities, and it will come in 16th place in the QS World University Rankings for 2022. Students and faculty from around the world flock to this university because of its entrepreneurial, cross-disciplinary ethos, which provides a unique Edinburgh experience. Edinburgh University's online programs are well regarded, and students have access to the university's cutting-edge facilities as well as a vibrant working and learning atmosphere. Students can pick from a wide range of courses at the university, which are separated into three colleges, based on their interests. Medical and veterinary schools, as well as the College of Science and Engineering, fall under the umbrella of the Humanities, Arts and Social Sciences. In addition to being a member of the Russell Group and the Coimbra Group, the University of Edinburgh also belongs to the LER Universities. Students have the chance to work with industry experts and gain first-hand experience in their chosen subject. Along with the professors, they often go on field trips to businesses. There's also a 2.5 million-item library collection housed in the university's library, making it Scotland's largest library. Each year, around 7,000 book and chapter data are added to the index of over 2,800 periodicals.
In addition to Bill Gates, Neil Armstrong, Justin Trudeau, A.P.J. Abdul Kalam, Tony Hayward, Piers Sellers, Ian Charleson, and Irinia Bokovo, the University of Edinburgh's alumni include Bill Clinton, Barack Obama, and Vladimir Putin, as well as many other prominent figures (9th Director-General of UNESCO).
5. UMass Online University
University of Massachusetts at Amherst (UMass) offers 113 online courses, as well as 12 that can be taken both online and on campus. Master's programs are offered in business administration, nursing, and public health at this university. The lecturers that teach on-campus courses also teach online courses. Students have the ability to return to campus after graduation. Access to a library and academic guidance is also available to students. UMass Amherst is New England's largest public research university and one of the region's most comprehensive educational institutions, with more than 28,000 students enrolled in more than 200 academic programs, many of which are nationally recognized in the fields of social sciences, health care, business, and computer science. In addition to academics, there are more than 200 different student organizations where students can develop their passions.
Among the five campuses of the institution are the Universities of Amherst, Boston, Dartmouth, Lowell and a medical school in Lowell called Massachusetts Medical School. The first of the five campuses, Amherst is well-known. The New England State Library is located on this campus and is the largest in the region.
UMass Amherst's faculty includes Pulitzer Prize-winning journalism academic Madeleine Blais, Nobel Laureate, Craig Mello at UMass' medical school, who won the 2006 award for medicine, and novelist and National Book Award finalist Andre Dubus III, at UMass Lowell and former Poet Laureate Ted Hughes, from UMass Amherst. Its alumni include Ed Christie (Art Director), Billy Taylor (Famous Musician), Natalie Cole (Renowned Singer), Janet Abu-Lughod (Known for world-systems theory), Yaduvir Wadiya (27th King of Mysore), Paul Harding (Author and Musician), Cynthia E. Rosenzweig (Senior Scientist at NASA), and Catherine Coleman (Senior Researcher at NASA) (Astronaut).
6. Heritage Christian University
Founded in 1968, Heritage Christian University is a non-profit, private Bible college. The Association for Biblical Higher Education recognizes and accredits HCU as a regionally recognized institution of higher learning (ABHE).
Students who don't want to make the long drive to campus can take advantage of a variety of online courses offered by the university. Heritage Christian University currently has 89 students enrolled. The university admits between 59 and 30 students to various undergraduate and postgraduate programs. Fourteen members of the faculty work at the institution. Students are taught by a variety of faculty members. Students at Heritage Christian University come from a wide range of ethnic backgrounds. HCU has an 81 percent white population, 7 percent Hispanic, and 5 percent African American population. In addition, the university has a student body that is 61% above the age of 25.'
 The percentage of female students at the university is around 3%, while the percentage of male students is around 97%. The institution has produced a number of notable personalities during the course of its 52-year history. Graduates of this school make an average of $32,700 a year and are employed at a rate of 78% six years after they finish. Participation in campus-based sports is encouraged by the school, which believes in the development of students' all-around abilities. Additionally, it has a decent sports facility. Among the six undergraduate and graduate programs offered by HCU are both residential and online. Additionally, the university has been accredited by a wide range of organizations. It has been approved by the American Board of Higher Education (ABHE) (Assn. for Biblical Higher Education).
Theology and the Arts are the two majors that students can choose from in these programs. The university's financial assistance department offers loans, grants, and scholarships, such as the Legacy Scholarship and the Undergraduate and Graduate Student Scholarships.
Through events and opportunities for both online and on-campus students, the Department of Student Affairs aims to improve students' emotional, intellectual, social, and physical well being.
7.  Arizona State University
One of the most inventive universities in the United States, Arizona State University (ASU) promotes itself as a place where its students, faculty, and NASA work together to develop, progress, and lead new technologies in space exploration.
At ASU, we have nationally and internationally recognized programs that prepare the next generation of innovators and creative thinkers to succeed while fostering pioneering research, strategic partnerships and entrepreneurship. Having a good online psychology degree is also recognized. It is possible to earn a bachelor's degree, master's degree, doctorate, or even a certificate from ASU in a wide range of subjects such as architectural design and arts and media management as well as a variety of other fields such as engineering and science. In total, there are about 119,500 students enrolled at the university's various campuses, with over 4,700 faculty members working there. As a result, the university has a considerable number of international students as well as various international cooperation. A global perspective and strong employment options are provided to pupils as a result of this.
Nearly half a million ASU alums live outside the United States. There are a lot of well-known people on this network. U.S. Ambassador to Finland Barbara Barrett has served in this position. "Genius Grant" awardee Matthew Desmond has been named by the MacArthur Foundation. The governor of Arizona is Doug Ducey. Mary Temple Grandin is a well-known author and animal behavior expert who also serves as a spokesman for autism. Jobing.com CEO and founder Aaron Matos is also the brains behind recruiting.com. The university has a long list of prominent and successful alumni.
Criteria for Entrance
International bachelor's degree students who want to take this course must meet the following requirements:
At least a 3.0 GPA in secondary school is required for first-year students.
Transfer students must have a minimum GPA of 2.50.
Some programs' colleges require a higher minimum GPA.
International graduate students must meet the following requirements:
At least a US bachelor's degree from a regionally approved institution with a 3.00 GPA in the last 60 semester hours of undergraduate coursework.
Students who fall short of this standard but otherwise qualify for admission may still be given consideration for admission.
United Kingdom as often be considered the hub of international studies. Read this 10 Reasons Why You Should Study in the United Kingdom  to know why
8. Mississippi State University Online Education
Graduate students are well-served by the university. The Mississippi State University Online Education offers a variety of bachelors, masters, and doctorate degree programs. In order to be accepted as a transfer student, students must have at least 61 credits from another accredited university. Blackboard, a method for organizing and facilitating learning, is used to organize lectures at this university. The Mississippi State University's Center for Distance Education (CDE) provides leadership, coordination, and help in administering the university's distance education programs. CDE's aim is to help people achieve their long-term educational goals by fostering dynamic partnerships, providing specialized programming, utilizing cutting-edge technology, and providing exceptional customer care and support.
By partnering with teachers and staff to increase the use of remote education, the CDE is committed. The Center for Distant Education (CDE) assists in the facilitation and delivery of graduate and undergraduate distance education programs and certificates. All Mississippi State University's online courses and programs are fully accredited and meet the same academic standards as those provided on the main campus. Hybrid and online delivery options are also available. In addition to tuition and other compulsory costs, distance learning schools charge a fee for instructional support and may charge a different fee depending on the course. Registration includes the instructional support cost and distance fees. Customer support for all students enrolled in distant education is another area of expertise for CDE.
In addition, online students who are eligible for financial help are given the opportunity. In addition, there are a number of scholarships available to students. In addition, regardless of where a student lives, the university charges in-state tuition to all of its students.
9. Ohio State University (OSU)
Founded more than a century ago, Ohio State University (OSU) is a public university with a rich history and tradition. Traditional and online students both can benefit from its high standards of education. OSU is Columbus' largest research university, and the Higher Learning Commission has granted it regional accreditation (HLC). The university has campuses in Newark, Mansfield, Lima, Wooster, Marion, and Columbus, making it one of the largest in the United States. More than 200 academic centers and institutes of the university provide undergraduate, postgraduate, and doctorate degrees. The university's academic organization is separated into 18 schools and colleges, giving students a wide range of options based on their own interests. Nursing, Food, Agriculture, and Environmental Sciences (FAES), as well as College of Engineering (CE), Public Health (PH), Pharmacy (Pharma), Human Ecology (HE), as well as Optometry (Opt) are some notable colleges. The University of Ohio consistently ranks among the best in the country.
It is well-known for its academic medical center, cancer hospital, and research institute. It also includes a four-acre park for cancer survivors with sculptures, walking paths and plaques as well as more than a dozen museums and galleries. The institution spent about $982 million on research in 2013-14. In addition, the institution spent $982 million on research in 2013-14. As one of the top 12 open research universities in the United States, the University has earned this distinction.
In addition to loans, grants, and scholarships, the university offers financial aid to students. OSU has a total of 54,482 students, of which 51,817 are enrolled full-time. Part-time students make up the remaining 7,665. The school has a 54 percent admittance rate and an 84 percent graduation rate. Ohio State University provides online programs to acquire an associate degree, bachelor's degree, master's degree, and even a doctoral degree, all taught by highly qualified and experienced faculty members.
Check out our recent hot pick; Top 21 Scholarships for Undergraduate California Students 2022
10. Texas Tech University
Texas Tech University offers online students the opportunity to pursue bachelors, masters, and doctorate degrees. Many certificate programs are also available for those who have completed their undergraduate degrees. The institution relies on Blackboard to make its programs run smoothly and to make learning enjoyable for their students.
Flexibility is one of the most important factors to consider while selecting an online program. Online degrees offer a lot more scheduling flexibility than on-campus degrees. It's possible to study from anywhere and at any time if you choose a degree with an asynchronous format. The majority of online courses allow you to set your own pace and work at your own convenience.
Students are drawn to online programs by the lower tuition costs. Distance education is often more cost-effective than attempting to figure out how to pay for other necessities in life. The accompanying expenditures of lodging, transportation, and so on can be reduced by using online education.