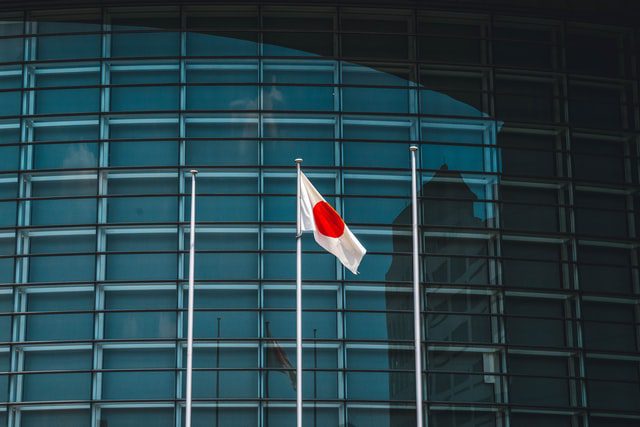 Students who have the opportunity to study in another country have the potential to broaden their academic and professional horizons, improve their abilities, and make vital academic and professional contacts. Students who are interested in enhancing their cultural experiences while also excelling in their academic pursuits are flocking in growing numbers to Japan as a study abroad destination. If you are an international student who is interested in studying in a different country and are looking for potential study locations, Japan is a good place to study. Students from all over the world are able to travel to the nation because of its strong economy and advanced technology, which enables them to take advantage of the excellent standard of education offered there. Additionally, the Japanese people are known for their friendliness, the country offers a wide variety of delectable delicacies, and most importantly, it is a very secure environment for foreign students to pursue their education. The following is a list of some of the best universities in Japan that you might want to consider attending.
1. The University of Tokyo
The University of Tokyo, which is presently ranked 23rd in the world, was the first university established by the Japanese imperial family. It was founded in 1887 and is renowned for its academic excellence, having educated a wide range of notable alumni, including 15 of Japan's 62 prime ministers and five astronauts.
Despite being the most highly ranked university in Japan, it ranks highly in all 10 indicators, with the highest scores in academic reputation, employer reputation and international research network. Hongo, Komaba, and Kashiwa are the three campuses that make up the University of Tokyo. In addition, University of Tokyo facilities can be found throughout Tokyo and Japan. The university's main campus is located in Tokyo's Hongo Bunkyo-ku on the historic Kaga Yashiki estate, which belonged to a powerful feudal lord of the city. The old estate's landscaping from the seventeenth century has been preserved to provide open space and vegetation. Acclaimed Akamon (Red Gate) of the Kaga Estate dates from 1827 and has been deemed a "Important Cultural Property" by the Japanese Government. About 29,000 undergraduate and graduate students are enrolled at the University of Tokyo, which has over 4,000 faculty members. 2,269 international students and over 2,700 researchers from other countries visit the university each year for short and long-term research stays. The University of Tokyo is well-known for the caliber of its teachers and students, and many of its alumni have gone on to hold high positions in government, business, and academia since the university's founding. Officially recognized higher education degrees, such as bachelor, master, and doctoral degrees, can be earned at the University of Tokyo (TODAI). For more information, please refer to the uniRank degree levels and subject areas matrix shown in the table below. Selective admissions based on entrance exams are the norm at this 143-year-old Japanese higher education institution. This Japanese university has an admissions rate of 0 to 10%, making it one of the most selective in the country. Students from all over the world are welcome to apply. TODAI also provides a library, sports facilities, study abroad and exchange programs, online courses and distance learning options, as well as administrative services for students.
2. Osaka University
Osaka University, the country's second-best university, is now ranked 67th in the world. Since its founding in 1724, the institution has been ranked among the world's top 50 for dentistry, chemical engineering, physics and astronomy, and natural sciences by the QS World University Rankings by Subject 2018. Among this year's top 10 Japanese universities, Osaka University ranks second for both its international research network and academic reputation, which is a result of its outstanding reputation for research. After the Second World War, the university was renamed Osaka University, and the number of schools grew from two to five, with the addition of the School of Letters and the School of Economics, respectively.
With 11 undergraduate schools, 16 masters' programs – including International Public Policy and Frontier Bioscience – five research institutions, two university hospitals and three national joint-use facilities, Osaka University has become one of the largest universities in Japan. Toshiba University is one of only two national institutions in Japan with a School of Foreign Studies.
A total of 15,000 undergraduates, 8,000 graduate level students, and 2,000 overseas students are all enrolled at the institution, which has four campuses: Suita, Toyonaka, Minoh, and Nakanoshima. More than 3,600 part-time staff members are employed to teach them. Nobel Prize winner Hideki Yukawa, inventor Akira Yoshino, and Sony co-founder Akio Morita are just a few of the notable alums. As the "Manchester of Asia," Osaka is Japan's Kansai region's industrial hub. Second only to Tokyo in population, it boasts a total of 19 million residents.
3. Kyoto University 
As one of the world's finest universities, Kyoto University has educated some of the world's most renowned scientists and Nobel Prize winners, currently ranked 35th in the world. Kyoto University has nurtured an academic attitude of independence and self-reliance via open-minded discussion and a liberal academic culture, and has built its own particular brand of advanced research and higher education. Since its inception, the university has remained true to those long-held ideals, which it uses as a tool to produce a wide range of innovative solutions for major international concerns such as climate change and economic instability.
In this year's rankings of Japan's best universities, the number of famous graduates is reflected in its near-perfect score for employer reputation, as well as its perfect scores for academic reputation and the indicator used to gauge worldwide research networks (both joint with the University of Tokyo). A variety of bachelor's degrees and certificates are available from Kyoto University in a variety of fields of study. For more information, please refer to the uniRank degree levels and subject areas matrix shown in the table below. Selective admissions based on entrance exams are the norm at this 123-year-old Japanese higher education school. This Japanese university has an admissions rate of 0 to 10%, making it one of the most selective in the country. Students from all over the world are welcome to apply. Students at Kyoto University have access to a library, sports facilities, study abroad and exchange programs, and administrative services, among other facilities and services.
4. Tohoku University
Tohoku University, Japan's third Imperial University and one of the country's National Seven Universities, is currently ranked 77th in the world by the Times Higher Education World University Rankings.
Near-perfect scores for faculty/student ratio and international research network, which reflect the university's innovative successes in technological discoveries, such as fiber optics and perpendicular magnetic recording, are given to the university, which is ranked fourth in Japan. Through graduate programs in the humanities, social sciences, and pure sciences at Tohoku University, students can achieve a greater degree of scholarly achievement while also making a positive impact on society. Education Informatics / Education Division is divided into fourteen Graduate Schools (kenkyu-ka), which are roughly equivalent to the number of Faculty departments. Tohoku University allows students to enroll as research students in undergraduate faculties, graduate school divisions, or research institutes to pursue specialized areas of study. In theory, a student doing a research project is not eligible for an academic degree. However, a doctorate has been conferred to research students who submitted a dissertation based on their findings. Anyone who isn't in the PhD program can still receive a degree if their dissertation is accepted and they are regarded equal or superior to those who have finished the doctoral program. However, the number of overseas students enrolling as auditors or trainees has been extremely low thus far. Special auditors and special research students from universities that have a memorandum of student exchange agreement with Tohoku University can enroll for up to one year. An English-language junior year program at Tohoku University, known as JYPE, is offered as part of this framework.
Care to study online, check these out; 10 Best Online Universities in the World
5. Tokyo Institute of Technology
One of the world's leading research universities for practical scientific and engineering education, the Tokyo Institute of Technology has two campuses in Japan's capital and a third in Yokohama, about 30 minutes away by rail.
In this year's Japan rankings, it ranks fifth, with near-perfect scores in six of the 10 measures, and the highest in the top 10 for the articles per faculty indicator, a measure of research productivity, and the staff with PhD indicator, a measure of the number of PhD-holders on staff (joint with Kyoto University). There are three schools at Tokyo Tech: the School of Science has five departments, the School of Engineering has sixteen departments, and the School of Bioscience and Biotechnology has seven departments (2 departments). A bachelor's degree can only be awarded to students who have completed all of the courses required by respective departments. In order for overseas students to get admitted to Tokyo Tech, there are two options. Take both the NCUEE (National Center for University Entrance Examinations) and the Tokyo Tech (Tokyo Institute of Technology) admissions tests, as required of all Japanese university applicants (Admission Division). As a second step, international students must take the EJU, offered by the Japan Student Services Organization (JASSO), and the Special Screening Examination for Foreign Undergraduate Students, given by Tokyo Technical University (TTU). At Tokyo Tech, there are six graduate schools: the Graduate School of Science and Engineering, the Graduate School of Bioscience and Biotechnology, the Graduate School of Interdisciplinary Science and Engineering, the Graduate School of Information Science and Engineering, and the Graduate School of Decision Science and Technology, each with three departments. The Graduate School of Innovation Science and Technology also has four departments (2 departments). There are master's and doctoral degree programs available at each of the university's graduate schools, and students who meet the requirements of their respective departments, submit a master's or doctoral dissertation, and pass the thesis examination and final examination are eligible for graduation.
6. Nagoya University
It was founded in 1939, making it one of the seven Imperial Universities. One-third of Japan's Nobel Laureates in science have come from the university's research over the past few decades.
Topping the list of Japan's most prestigious institutions of higher education, Nagoya University ranks 111st in the world and is Japan's sixth-highest ranked university. The university receives the second highest faculty/student ratio and a near-perfect score for the indicator used to assess international research networks. On the basis of agreements with a few other universities, the university has developed unique academic programs to foster collaboration in research as well as staff and student exchange. Freiburg University in Germany and the University of California in the United States are the two institutions.
There are about a million books in the central library that can be checked out by all students. Aside from that, the departmental library for economics is regarded as one of the best in terms of both reading materials and the reading environment. As part of its study, the Economic Research Center looks at how businesses, sectors and regions around the world work together to create the global economy. In the year 2006, the facility was officially opened. There are only a few students representing each of the 17 different countries in the university. Because the majority of the training is given in Japanese, it is required that students have a strong command of the language. Students who are interested in enhancing their language abilities can do so by enrolling in one of the Japanese language classes offered at the Foreign Study Centre…
7. Kyushu University
One of Japan's National Seven Universities, Kyushu Institution is a public research university in Fukuoka, Japan. Their mission has been to deliver the greatest levels of education, research, and medical care since they were founded in 1903. As one of Japan's leading research institutions, Kyushu University is ranked among the best. Our world-class hydrogen energy research and our world-class medical school have earned us worldwide acclaim in recent years. Kyushu University has long been known for its strong dedication to internationalization, dating back to its early years. In addition to offering more than 60 degree programs taught entirely in English, we've worked hard to improve our systems for assisting our growing foreign student body and have started new projects with international collaborators. Currently, Kyushu is home to about 19,000 students (more than 10% of them are from outside of Japan) who are enrolled in courses taught by more than 2,000 academic personnel.
Sixteen faculties and 11 undergraduate and 18 graduate schools make Kyushu a recognized international institution. Nearly 19,000 students hail from more than 90 countries, and the university employs over 2,000 academics.
By opening offices in San Jose, California, and Cairo, Egypt, it demonstrates its global outlook. As a participant of the Top Global University Project (previously the Global 30 Project), a government-funded project to increase a select group of universities' global competitiveness, it has access to more than 100 overseas universities for its undergraduate and postgraduate student bodies. As one of the project's top tier institutions, Kyushu University was chosen.
Despite its emphasis on education, the University of Kyushu conducts extensive research with over 12 billion Yen in funding from business and governmental sources.
The university's centennial motto—"leading the field in the next 100 years, leaping into the world's top 100″—underpins its dedication to educational and scientific advancement throughout the next century.
Several of Kyushu's early graduates, such as Dr Hakaru Hashimoto, went on to make important medical discoveries, including the discovery of "Hashimoto's illness," a chronic thyroid condition characterized by inflammation of the thyroid gland. He graduated from Kyushu's medical school in 1977, and is currently a member of the House of Representatives of Japan. Former professor Ryukichi Inada discovered the Weil's disease pathogen and was a pioneer in Japanese clinical medicine.
Here is all you need to know about Studying in Portugal for International Students 2022
8. Hokkaido University
It's no surprise that Hokkaido University is Japan's oldest, largest, and most esteemed university. We cover nearly all of the humanities, social sciences, and scientific sciences, and we are a global leader in research. We have the most faculties among Japan's national universities.
A strong desire to cultivate inquiring minds capable of taking on new challenges and acquiring new knowledge, as well as finding answers that improve society, is the driving force behind the University's mission.
All the benefits of living in a cosmopolitan city like Sapporo are available to students at our university. It's a wonderful place to work since the people are friendly, the places are well-kept, and the scenery is spectacular. 34 faculties make up Hokkaido University. These include the schools of law, medicine, and economics and management. Chemistry, earth and ocean sciences, and material sciences are Hokkaido's primary research fields. Hospitals, daycare centers, gardens, and parks are just some of the amenities available at the facility.
Frontline spirits, global perspectives, all-around education, and practical learning are the university's slogan. The campus wake-robin is the university's official symbol. The university's long-lasting impact is reflected in its petals.
The Nobel Laureate for Chemistry Akira Suzuki, the astronaut Mamoru Mohri, and the oldest climber to conquer Mount Everest Yuichiro Miura are all graduates of Hokkaido University.
9. Waseda University
The campus of Waseda University is located in the middle of Tokyo, Japan's contemporary yet traditional city. There are 208 universities in the globe that rank higher than it this year, and nine in Japan. Since its inception in 1882, Waseda's culture and traditions have changed, but its core values have not. More than 600,000 Waseda alums carry the Waseda spirit with them wherever they go. In this section, we'll tell you what's new and what hasn't changed at the university.
Shigenobu Okuma, a Japanese politician who served as prime minister, created Tokyo Senmon Gakko, or Waseda University, on October 21, 1882. Eighty students signed up for classes in political science, law and English in the first semester. It was with this wish that he said, "Aim for a contribution to the world without regard to the benefits to yourself, your family, or your country," that he spoke.
Waseda University is widely regarded as one of Japan's best institutions of higher education. So far, it has produced seven prime ministers, several of whom have gone on to lead Japan and other countries throughout the world. Waseda University has welcomed overseas students since its inception, adhering to the "Harmonization of Eastern and Western Cultures" idea championed by the university's founder, Shigenobu Okuma. There are currently 5,000 international students enrolled from 105 countries, making it the largest university in Japan in terms of international students. Waseda is Japan's most international university by a wide margin. Seven former prime ministers and a wide range of other high-ranking executives are among the university's alumni, which has a near-perfect employer reputation. In addition to being Japan's most diversified campus (5,000 international students from 100 countries), it also ranks highest in the top 10 for the percentage of international students.
Read this; What Does It Take to Earn a Master's Degree in Biochemistry?
10. Keio University
Keio University was founded in 1858 by Yukichi Fukuzawa in Edo (now Tokyo) as the country's first private university for Western studies. Founded in 1858 as a school for Dutch studies in Edo, Keio University has a long and distinguished history as Japan's first private institution of higher learning (now Tokyo). In every academic discipline imaginable, Keio University students have been on the cutting edge of innovation since the school's establishment, emerging as social and economic leaders. Keio focuses a high priority on ensuring that its teachers and facilities are among the best in the world. Today's Keio students are working hard to build the leadership characteristics that will allow them to have a positive impact on society in the future. When the University turns 150 years old in 2008, there will be a big bash to commemorate the occasion. Students, institutions, industry, researchers, and the media all benefit from Keio's four departments dedicated to keeping in touch. Keio collaborates with more than 160 universities and organizations throughout the world in a variety of fields, including education and research. It is guaranteed that students from partner universities will be enrolled in high-quality Japanese language and research programs. About 200 groups are working together on cooperative research initiatives at the university level.
In addition to its world-class teaching facilities and extensive undergraduate and graduate academic programs, Keio University has more than 300 international partner institutions. The international research network indicator, which measures a university's international research collaborations, and its academic reputation are the two factors that give it the highest score.
It's impossible to narrow down all the possible options for what you can learn and where you can get your degree. Even if you don't plan to study abroad, it's a good idea to do so! There are numerous prestigious universities in Japan from which to pick. Others find Japan's rich cultural legacy to be more appealing than its high educational standards. Approximately 5 million students travel abroad each year, and that number is expected to keep rising. Japan is a popular destination for international students, with more than 150,000 students from other countries.