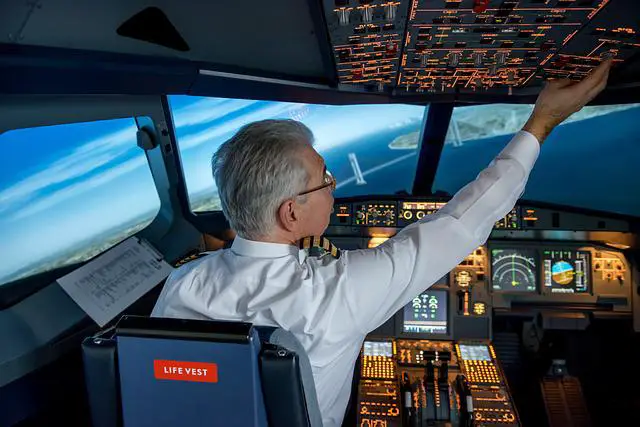 When it comes to Aviation Mechanics, what steps does a student need to take to reach the degree that presented them as a graduate of aviation.
First, let's take a look at what type of courses or programs are need to build the foundation blocks to properly approach the skills to be an aviation mechanic.
A fact that all potential aviation students should know is that, depending on which country they do earn their degree, majority of the time the student will need to be fluent in that country's native language to pass the aviation test.
Table of Contents:
Core fundamental classes
United States requirements
United States aviation schools
Aviation schools from around the world: U.K., France, Japan, China, Australia, Italy, South Africa, and Finland
What Scholarships are Available for Aviation Mechanic?
What International or Global Scholarships Are Available to Apply for?
What Is the Turn Around Time for Aviation Programs
Military Training is Involved With Aviation Mechanics Training
But what is troubleshooting?
What Type of Aircraft Mechanic Codes and Handbooks Are Available?
Aviation mechanics is no laughing matter or an easy career to consider. Typically, individuals that chose to pursue aviation happen to be those that excel in science or math. Why? Science and math is the building blocks to unlocking the world of mechanics which is important to the ever evolving sphere of aviation or aerospace technology.
This way students can identify if they truly feel that they can take on the huge task that different aviation programs present. Some programs are 21 months long or some are under a year. But a lot of dedication has to go into wanting to secure a degree in aviation.
Interested individuals will be able to find a series of scholarships both domestically and internationally when it comes to aviation training. More so than not, aviation training is considered a vocational trade, not a traditional educational skill. This is because with aviation there are many different elements that involve mechanics and working with your hands, that this has given aviation it's vocational title.
Core fundamental classes needed:
Reciprocating Engines
Turbine Engines
Sheet Metal & Non-Metallic Structures
Welding
Airframe Fuel Systems
Aircraft Fundamentals
Basic Electricity
These fundamental skills should be learned in the classroom to assess the hands-on engineering that is required for this specific and highly detailed career.
An added note, work experience and hands on experience will be needed eventually. However, students are expected to learn the aspect of each part that makes up aviation machinery. Afterwards, students will be expected to start working on these actual parts to understand fully what each airframe fuel system is capable of, and what to take note when it needs to be repaired.
Followed by on-the-job training which is a major and needed requirement.
For example in the United States, the eligible requirements are listed as:
Must be 18 years or older
Must be a citizen of the Untied States
Must have gone through all military and on-the-job training to be prepared for this career.
While the list of requirements is quite short, there are strict policies in place to ensure that aviation mechanics receive the best vocational and in-person training available.
Along with the basic requirements that are meant for basic level college AP classes, such as math, science, and geometry. Students will need to take a few extra advanced mechanical classes to ensure that they can pass the in-flight training courses that will come up within two years of applying for an aviation course.
The type of AP classes to take:
AP Calculus AB – helps to justify reasons with solutions, and allows a determined expression by using values to produce mathematical procedures and rules.
AP Calculus BC – Using correct notation.
AP Computer Science A – Testing and designing program codes.
AP Computer Science Principles – Designing programs to test theory and solve abstractions in computation and modeling.
AP Environmental Science – be able to explain environmental concepts.
AP Physics C: Electricity and Magnetism – concepts involve using electrostatics, conductors, capacitors and dielectrics, electric circuits, magnetic fields, and electromagnetism.
AP Physics C: Mechanics – involves understanding and testing kinematics; Newton's laws of motion, work, energy, and power; systems of particles and linear momentum; rotation; oscillations; and gravitation.
AP Statistics – individuals will learn all about being able to collect, analyze, and draw conclusions from data. 
We will take a look at what U.S. based mechanic schools are available to attend:
Pittsburgh Institute of Aeronautics – Pennsylvania
Vaughn College – New York
LeTourneau University (Longview, TX)
Everglades University (Boca Raton, FL)
Hallmark University (San Antonio, TX)
South Dakota State University (Brookings, SD) 
Lewis University (Romeoville, IL) 
Southern Illinois University, Carbondale (Carbondale, IL)
Utah State University (Logan, UT) 
Kansas State University Polytechnic Campus (Salina, KS)
Embry-Riddle Aeronautical University (Daytona Beach, FL)
Flamingo Air Academy (Cincinnati, OH)
Heritage Flight Academy (Long Island, NY)
National Aviation Academy ( Clearwater, FL)
Spartan College of Aeronautics and Technology (Tulsa, OK)
University of Alaska Fairbanks (Fairbanks, AK)
American Aviation Inc. (Daytona Beach, FL)
Andrews University Airpark (Berrien Springs, MI)
Ann Arbor Aviation Center (Ann Arbor, MI)
Taking a look at different countries to see what aviation locations and training schools are available world wide.
Aviation Schools Around the World
United Kingdom
Brunel University London
Kingston University London
Staffordshire University
University of Sheffield
University of Leeds
University of Liverpool
University of Salford
University of Nottingham
France
Esma Aviation Academy
Paris Flight Academy
Air Occitanie
Cosmo Flight Training School
ENAC Muret
EASA PPL Flight School 
Japan
Japan Aviation High School
University of Tokyo
Tohoku University
Kobe University
Nagoya University
Tokyo Institute of Technology
Kyushu University
University of Tsukuba
Waseda University
University of Electro-Communications
China
Shanghai University – School of Air Transportation
Civil Aviation University of China
Nanjing University of Aeronautics and Astronautics
Shenyang Aerospace University
Harbin Institute of Technology
Northwestern Polytechnical University
Zhejiang University
Beihang University
Harbin Engineering University
Hunan Normal University
Nanchang Hangkong University
Australia
University of New South Wales 
University of South Australia
Griffith University
Swinburne University of Technology
Italy
Aeroclub Bari
Aero Club Milano
Turin Flying School
Aernova
Aeroclub di Varese
South Africa
Johannesburg School Of Flying
Aeronav Academy
Africa Aviation Academy
Eagle Flight Academy South Africa
Eagle Air Flight School
Lanseria Flight Centre
Finland
Finnair Flight Academy
Suomen ilmailuopisto Oy
Avia College
Patria Pilot Training
SL Flight Training
What Scholarships are Available for Aviation Mechanic?
There are hundreds upon thousands of scholarships available in the field of aviation. Most of the time this selected field doesn't have enough competition to warrant any student to worry about not winning or becoming a recipient of the scholarship they submit an application to.
Sinclair Advising Completion Scholarship: pays for the whole tuition but does not pay the extra fees the student must have completed at least two programs already.
Sinclair/Charles Schnell Foundation Student Loan Program: students must be U.S. citizens, as well as, their parents. Along with being under the age of 25 years old.
Ohio Regional Business Aviation: Applicants must have Private Pilot Certificate, and must be enrolled in college.
Middletown Community Foundation Aviation Educational Trust: Applicants must live within the surrounding county's of Middletown and be taking introductory classes for aviation.
Sinclair/Choose Ohio First: Students must be first time college students enrolled in STEM.
Aircraft Mechanics Fraternal Association: Students must be enrolled and working towards their private license, as well as, writing a 500 word essay about 'air safety.'
The Deputy Scholarship for Women in Technology: All applicants that are interested must be enrolled as a full-time attending student. There is a 500 word essay involved.
Lockheed Martin Vocational Scholarship: Applicants must be a U.S. citizen, and open to individuals that have not received their Bachelor's degree.
National Business Aviation Association
Ninety-Nines Earhart Technical Training Scholarship: Applicants will need a membership and will need to understand that this is for technical training or vocational schooling.
Northrop Rice Foundation Scholarships: The award amount goes to books, equipment, fees, taxes, and tuition.
PAMA Scholarships: Applicants must become a member or gain membership and be a U.S. citizen enrolled in a Part 147 school.
Pat Napolitano Memorial Scholarship for Aspiring Technicians: Must be a high school graduate that intends to pursue aviation. No minimum grade point average required from students.
Phoebe Omlie Award: Students interested in this scholarship award will need to register to compete in upcoming Aerospace Maintenance Competition.
Real Deal Sober Living Scholarship Fund: Applicants that are interested in this scholarship fund must be 18 years or older, and submit a 500 word essay.
Women In Aviation International: Many scholarships are available under this foundation.
When students start to search for aviation scholarships they will come across many different options. A lot of these aviation scholarships will be under 'in training programs," or "flight training" as a subject field title.
What International or Global Scholarships Are Available to Apply for?
The South African Civil Aviation Authority Bursary: this bursary is awarded to an individual who is in one of these programs Aeronautical Engineering, Aircraft Maintenance Engineering, or Pilot Training.
Airways Aviation in Italy: Recently announced, this foundation is awarding students from Italy who wish to become an airline pilot. Full tuition will be paid by this scholarship.
Pilot Training Helping Hand: three students who attend Cantor Air, ATO flight school based near Bergamo, Italy will be able to apply and receive a full coverage tuition.
Japan Student Services Organization (JASSO) – Student Exchange Support Program in Japan: Japanese students can work with exchange services to attend free aviation programs.
Japan Airlines Study Scholarship:  This scholarships invites college students from across Asia and Oceania to Japan every year. By providing students with the opportunities to take workshops and cultural interchange.
Study Aviation China Scholarship: Generally either 50% or 75% of the tuition cost will be paid for by the university. Or students could earn a monthly allowance and health insurance coverage that is also part of this foundations scholarship opportunities.
What Is the Turn Around Time for Aviation Programs
Students will come to understand that there are a various amount of time frames that are dedicated to train for an aviation career. Such as the 14-month Aviation Maintenance Technology program. This covers all areas that include 44 FAA mandated subjects divided into three sections: General, Airframe and Powerplant. 
Afterwards, students will go into what is called the 7-month Advanced Aircraft Systems program. This is designed for students who want to become a more well-rounded and competitive candidate. By selecting this extra course and training, students will be able to understand the electrical components and systems of an aircraft.
Then the last one is the 21-month Aviation Maintenance Professional program. This program is considered a combination of the first two programs listed above. Aviation mechanics who have mastered both mechanical and electrical knowledge of all aircraft, will be able to expand their career to include all different types of aircraft carriers.
Military Training is Involved With Aviation Mechanics Training
Yes, military training is involved with aviation mechanics, but why? This type of training helps individuals to maintain the air safety of all that are involved on the team. This means that this type of training includes classroom education, field training, military survival skills, military customs, military life, physical training, and weapon training. Since an aviation mechanic has to understand that they must know the entire aircraft blueprint inside and out, this only goes to show how serious this occupation can be.
Nevertheless, applicants who are interested must know how to use power tools, have an excellent reading comprehension, incredible communication skills (which will be used frequently if not daily), attention to detail, and troubleshooting.
But what is troubleshooting?
Anyone that joins the air force join the aircraft mechanic course will need to learn to use logic. This helps to eliminate likely causes of airplane or aircraft problems. Problem-solving, critical thinking, and troubleshooting are skills gained during training to become successful aircraft mechanics in the air force department.
Normally, mechanics will go through the joining the air force first so they can have all of the necessary resources available to use when it comes to learning to become an aviation mechanic. Also, by joining the military a number of individuals will have their tuition covered by the government instead of paying out of pocket. Plus, individuals tend to climb higher up into aerospace technology where their coding abilities (if they previous took classes in STEM) can become a valued asset to ensure space safety.
Without fail the graduation scale or statistic for this field study is at a 90% high. Which means that the individuals who go into this subject field commit themselves to accomplishing and completing each program.
What Type of Aircraft Mechanic Codes and Handbooks Are Available?
There are a number of handbooks and code books available that aviation students will need to have. These books are dedicated to teaching and showing students how they can recognize, change, or even invent there own new coding language.
Books that are required:
IR-M 8040-1C, Airworthiness Directives Manual
Amateur-built Aircraft & Ultralight Flight Testing Handbook
Aeronautical Information Manual
Airplane Flying Handbook
Pilot's Handbook of Aeronautical Knowledge
Instrument Procedures Handbook
Standard Aircraft Handbook for Mechanics and Technicians
Airframe and Powerplant Mechanics General Handbook
Private Pilot Test Prep 2022
Private Pilot Oral Exam Guide
Gleim Aviation Weather and Weather Services
Best books to read for students who want to go into aviation but are still in high school:
Stick & Rudder: An Explanation of the Art of Flying by Wolfgang Langewiesche
Fly Girls: how Five Daring Women Defied All Odds and Made Aviation History by Keith O'Brien
Devotion: An Epic Story of Heroism, Friendship, and Sacrifice by by Adam Makos
Into the Abyss: An Extraordinary True Story by Carol Shaben
Weather Flying, Fifth Edition by Robert Buck
The Thinking Pilots Flight Manual: Or, How to Survive Flying Little Airplanes and Have a Ball Doing It by Rick Durdenilot's Handbook of Aeronautical Knowledge by Federal Aviation Administration/Aviation Supplies & Academics
Pilot's Handbook of Aeronautical Knowledge by Federal Aviation Administration/Aviation Supplies & Academics
Squawk 7700 by Peter M Buffington
The Next Hour: The Most Important Hours in Your Logbook by Richard L. Collins. by Peter M Buffington
Unusual Attitudes: Obsessions and Confessions of a Lady Pilot by Martha Lunken
Anyone interesting in pursuing such an extreme yet rewarding career should also note how much dedication and denotation will be needed. Aviation has such a specific and detailed history that students will need to learn the entire history of aerospace dynamics and essentially the history of flight.
The best way to gear up for any aviation programs is to read the recommended books mentioned above and to start researching while in high school. While aviation is a vocational trade, it doesn't mean that this isn't a competitive field. Because, it is. Students come from all over the world to go to college in the United Kingdom (deemed the best for aviation programs but the most difficult to pass) to ensure that they are learning from the best professors and retired pilots.
Anyone that has a keen interest in their favorite hobby should look into the career aspects before committing their time and energy to a field that has a high competitive edge.