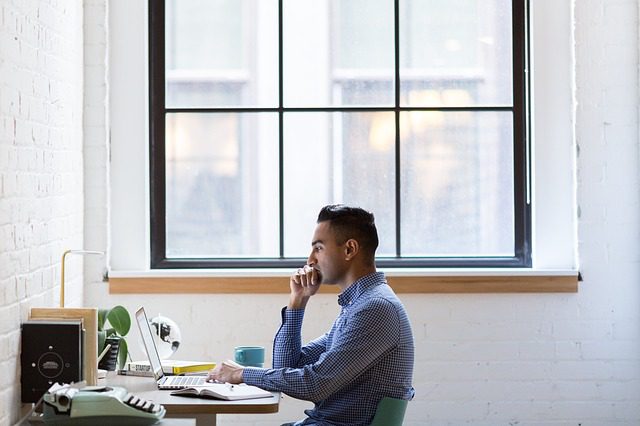 It is easy enough to think about what a student's top colleges may be, but what about the location? Any international student that is looking to attend an overseas college should look into a few notable things beforehand, when it comes to attending an international university or vocational education. We will look at the advantages that comes along with studying in this location and the available and affordable options that exist.
Table of Contents
Why Should International Students Choose to Study in Texas, United States?
Academic Programs Go Above and Beyond
Reasonable Cost of Living
Inclusion and Diversity
Quick Employment After College
Several Popular Cities – Leads to Better Opportunities
Best Private and Public Colleges in Texas
What Subject Is the Best to Study in Texas?
What Does it Take to Be Eligible for The University of Texas A&M
Transfer Admission
What International Scholarships Should International Students Look Into?
Providing Online Programs Over In-Class Courses
What are the Disadvantages of Studying in Texas?
Pick Your Reason
Multiple Languages Are Spoken in Texas
Discover Endless Scholarship Opportunities
Why Should International Students Choose to Study in Texas, United States?
Texas along has around 110 public research institutions that are available to international students. Because there are so many available public institutions/colleges in the state, international students will discover that there is no shortage for needing aby available resources.
Recently a national ranking system that shows which states are averaging on grade point average or degree succession per year is released, Texas has climbed up to a few higher spots which shows tremendous victory. Texas was once far below the education line, which means that Texas' education was questionable. However, within the last 15 years, Texas has revamped it's educational system to hold some of the best colleges in the United States.
Academic Programs Go Above and Beyond
After consulting the National Center for Education Statistics, Texas had accomplished a near 250 degree-granting institutions by the year 2020. Texas has just under 60 community colleges available for students.
With already 100 plus possible choices for students to choose from, it is no shock that any international student may have a more difficult time simply choosing an institution to pursue a program from just one educational place.
Texas does hold one of the better options for online courses available to those that need the flexible time-schedule.
The biggest advantage here, involves the ever rounding possible options that are open to students. But this can also be seen as a downside where there may be too many options available to choose from.
Reasonable Cost of Living
Every college student has to stop and think about their potential dorm or roommate budget. This is just a part of life. However, Texas does offer one of the best solutions. The state is ranked amongst as the better lower cost of living state where living costs are lower than a near 40 other states.
Here are a few places in Texas that are known as the most affordable:
Odessa
Midland
Amarillo 
Richmond
Lubbock
College Station
Killeen
El Paso
Waco
Temple
Here is a list of public institutions that are near the most affordable places:
Odessa College – Odessa
The University of Texas Permian Basin – Odessa
Midland College – Midland
Amarillo College – Russell Hall – Amarillo
Texas Tech University – Lubbock
South Plains College – Lubbock
Texas Tech University Health Sciences Center – Lubbock
Texas A&M University – College Station
Central Texas College – Killeen
Temple College – Killeen
Yahweh Beauty Academy – Killeen
The University of Texas at El Paso
McLennan Community College – Waco
Texas State Technical College in Waco
Inclusion and Diversity
State statistics has shown that the state of Texas has the largest population increase from 2019-2021, where over 300,000 individuals have moved to the area. With a 1.1% increase in population in this small 3 year time span, this has increased Texas' diversity.
All private and public campuses have improved on diversity learning outcomes, leading to more diverse cities and better collaboration with inclusive communities. Applicants are more than ever looking for a more diverse place to live and study when it comes to succeeding towards a higher education. When a student decides to choose a college as an LGTBTQ+ student they will have the advantage of being able to find communities who will happily welcome everyone.
Quick Employment After College
The labor statistics that a projected for the state of Texas shows a near 6 million new jobs will be invented or created by 2029. This huge influx of change and discovery is currently happening, so this state is actually a great time to invest in furthering ones higher education.
As Texas embraces the huge population increase, this means all universities and colleges are developing a quick and efficient way to appeal to degree-seekers who will be able to gain access to the fastest-growing careers in Texas. This also includes the highest paying careers that will come out of this huge influx. Currently, the reports from Texas have stated that the best opportunities will be available in the technical and professional services, insurance, healthcare, and banking in finance.
Several Popular Cities – Leads to Better Opportunities
Texas has many notable and famous cities such as Houston, Dallas, Austin, San Antonio, El Paso, Texas City, Arlington, Lubbock, Waco, and Corpus Christi… just to name a few. International students will find out that by having access to these cities in one state, they will come to understand that each city helps the other.
This means that if there is a college in Lubbock, that college will be connected to a college in Austin or Dallas… and etc. Because of this tight-knit connection, students will have the advantage of worldwide recourses available from all over the world.
Best Private and Public Colleges in Texas
We wanted to bring attention to private and public colleges that are ranked as the best in Texas:
The University of Texas at Austin
Texas A&M University
William Marsh Rice University
University of Houston
University of North Texas
Southern Methodist University
Baylor University
Texas Tech University
The University of Texas at Dallas
The University of Texas at San Antonio
The University of Texas at Arlington
The University of Texas MD Anderson Cancer Center
Texas State University
The University of Texas at El Paso
Texas Christian University
University of Texas Southwestern Medical Center
Lamar University
Sam Houston State University
The University of Texas Medical Branch at Galveston
What Subject Is the Best to Study in Texas?
Popular subjects that are currently ranking highly in the state of Texas involves Business, Biology, Criminal Justice and Law Enforcement Administration, Social Work and Youth Services, Liberal Arts and Humanities, Sociology, Music History and Literature, Religious Studies, Elementary Education, and English.
Since there is a wide range, technology is the latest subject that is rising through the ranks.
What Does it Take to Be Eligible for The University of Texas A&M
As an undergraduate what is the eligibility requirements in place for international students:
Applicants must complete the 'Freshmen Application' that is available online through the universities online portal.
The $90 application fee for international students.
An essay is required.
There are journal short prompts that need to be answered by each student. Each student should provide only short responses.
Transcript from high school – must provide class rank.
All transcripts even AP class credits can be used as college credits.
Transfer Admission
Some students may be seeking a transfer option since they could have a year or two of college under their hold. If so, here are the requirements or eligibility prompts needed:
Students will need to complete to 'ApplyTexas' application through the online university portal.
$90 international student application fee.
Transfer students are required to submit a minimum of two essays.
All college transcripts will be needed.
A high school transcript is essential and important for this transfer admission.
Applicants need to submit their CV or resume.
A minimum of one 'letter of recommendation' is absolutely needed.
All transfer international students must provide English proficiency test scores.
Students will need to present a study visa or permanent resident card.
The last piece of important information needed is a student's residency affidavit.
The primary reason that transfer students go through a more rigorous requirements list is based on the fact that a year or two of their foundation basic studies has already commenced, and this will lead the international student to apply for a potential residency in the state.
What International Scholarships Should International Students Look Into?
International students will need to look for scholarships to study in Texas to help with either a full-ride tuition fee advantage or a scholarship that will pay for a number of college fees.
Here is a general list for international students, when it comes to Texas international scholarships:
General ISSA Scholarship
Eppright Outstanding International Student Award
International Peace Fund Scholarship
Good Neighbor Scholarship
Tuition Assistance for Mexican Students (TAMS)
Academic Excellence Scholarships for UT Dallas
Tamu Shibata International Memorial Scholarship
Tina Watkins Scholarship
Fullbright Foreign Student Program
These handful of scholarships either give out multiple awards per academic year. The Fullbright Foreign Student Program has been able to grant full-ride tuition coverage for international students.
Providing Online Programs Over In-Class Courses
Yes! Which student population consistently increasing, multiple institutions in the state are switching to a better alternative. Top colleges in Texas have created incredible online programs that will benefit anyone especially international students who still wish to travel aboard.
The last two years has shown the world how online education can become a benefiting factor. Not only will students who have a part-time job, be able to work around their complicated schedule but they can shorten their timeframe for acquiring a degree.
What are the Disadvantages of Studying in Texas?
It may be hard to see any disadvantages when there is low-cost of living and incredible homes that are easily affordable on a part-time wage. However, there are a few disadvantages that we should list out.
Transportation – The state of Texas is huge, which means that the state takes a bit to travel across. For example the width of Texas is measured at 773 miles by 801 miles in length. This is no simple one hour trip from one city to the next. Students will either need to live very near their college of choice or own a vehicle to travel.
Weather – Texas may be most famous for it's extreme weather. From hurricanes to flooding and tornadoes, Texas has seen an array of weather conditions in mere months. Students that are not use to the heat or windy conditions, will need to do a bit of research beforehand to ensure they feel comfortable enough to pursue such new territory.
With Population Growth, Bigger Classes – It's pure fact that the more a population grows the more classrooms fill up. In this case, that means the quicker programs will be considered 'full to capacity.' The University of Texas at Austin have calculated that in the last three years, college classes have doubled in capacity.
International Students Should Learn State Politics – While we all try to give ourselves a break from the news, it goes without saying that 'if you live in a political state, learn about what is going on.' This aspect is largely important because students need to understand their own rights when it comes to state politics. Simply research the latest news and politics to catch up on what is happening or current.
Every place will have both advantages and disadvantages, this is where international students will need to do their research before committing to one institution.
Pick Your Reason
Each potential student will have their time to think over what their best choice happens to be. No matter what a student's decision may be, it will come down to the 'cons and pros' that affect any big life changing decision.
As an international student that has never traveled to another country, the best way to bridge this gap is by contacting the guidance of the university. Every university has assigned faculty that works with international transfer students who are looking to easy acclimate to there new surroundings. Many colleges also have communities where current international students can create clubs to invite new members. This way students will see that community is always there for them and there needs.
Choosing a higher education that fits every possible outcome for the student, is the most important question to ask. A student should understand that the reason they are choosing an institution should be based on what available resources, along with every opportunity could appear before them. All individuals should look at the colleges that see a high "career after graduation" rate. This shows how college graduates have successfully have been awarded a job or career right after college.
Why should the "career after graduation" rate question be asked? Simply put, a lot of colleges may have a bad reputation for being that college that affectively has graduates but they can't tie together career opportunities for their won students. This means those particular colleges do not have the network strength like the others. Asking this question can easily fish out the best institutions and allow a student to see which colleges to avoid.
Multiple Languages Are Spoken in Texas
One more advantage, just before we wrap up this analysis, is that Texas is multi-lingual. For international students this is a sigh of relief because that means not only one solid language is spoken. Instead, Spanish is ranked almost above English as the number one speaking household language in the state. The following languages are spoken in Texas, Vietnamese, Chinese, Tagalog, French, German, Hindi, Urdu, Arabic, and Korean.
The fact that multiple languages are spoken in households all around Texas, gives a better state reputation for international students. This allows international students to know that they will be able to find a student study program possibly in their own native language.
Discover Endless Scholarship Opportunities
We have a full database of scholarship options that is split into several factors. While this primary article covers international student's potential bachelor's or master's degree options, students can also look for degree scholarships that are available in all related science fields. For example, students should check out this incredible scholarship opportunity about Plant Molecular Biology.
Most of the time students will be handed scholarship opportunities when they approach the 'Master's degree' stage. This is because universities will gradually increase their funding presence to students who continue to pursue a higher education degree. As a matter of, U.S. based colleges will pay an average of $26,814 towards any Ph.D. student. Solely because they have succeed to such a high degree level, that the school begins to pay for tuition.
International students will be able to find fully funded scholarships that will pay for tuition, travel, or any equipment based fees that might arise.
Here at Pick a Scholarship we offer a variety of options and if a student happens to change their mind on what major they wish to apply for, they can search through our vast database to see what is available.