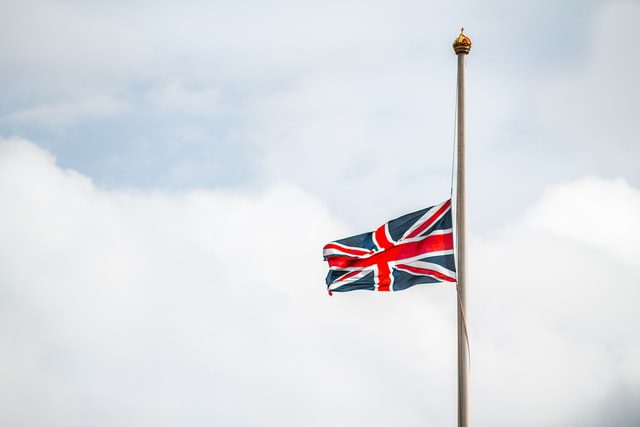 The United Kingdom is often considered to be one of the most popular study abroad locations in the world. Studying in the United Kingdom immediately brings to mind the prestigious universities of Oxford and Cambridge, but there is much more to education in the United Kingdom than these two institutions. There are numerous advantages to studying in the United Kingdom. Everybody can find something to their liking in the United Kingdom, thanks to its world-class universities, outstanding value for money, and a slew of bustling cities and cultural establishments..
In particular, applicants who aspire to pursue further education in selected fields find the United Kingdom to be a compelling option. Students from all over the world come to the United Kingdom to study, making it one of the largest educational centers in the world. For a long period of time, London, the capital of the United Kingdom, has served as the epicenter of educational activity and candidates who are seeking admission to overseas universities should also consider applying to universities in the United Kingdom. There are a variety of reasons for candidates to pursue higher education at universities in the United Kingdom.
Academic Reputation
For many years, the universities in the United Kingdom have been among the best in the world. The University of Oxford, Cambridge University, and other institutions that were created more than 800 years ago are the best instances of this. According to the QS rating, universities in the United Kingdom continue to hold the top ranks in the world in the modern era. The institutions have consistently demonstrated their remarkable international reputation as well as their superior ranking among all other universities throughout the world. The Quality Assurance Agency for Higher Education (QAA) conducts frequent inspections of institutions in the United Kingdom. Teaching Excellence Framework (TEF) and Research Excellence Framework (REF) evaluations are also given to them (REF). All of this information is publicly available on university league tables, so you may apply with confidence knowing that you have the information you need. The continuously excellent level of education in the United Kingdom has made us a popular choice for international students from all over the world, and it has helped to put the United Kingdom at the forefront of global research and development.
For science and research, the United Kingdom is ranked second in the world, with 54 percent of their production being considered world-leading. Their field-weighted citation impact is higher than that of the United States, Canada, Germany, Japan, and Brazil, so you can be confident that you'll be working alongside some of the world's top minds – and using some of the world's best technology – when you choose to study there.
Healthcare for free
In the United Kingdom, if you are studying for more than six months, you are eligible for full NHS healthcare coverage. This means that, in the event that you require emergency medical attention, you will not have to be concerned about financial consequences.
Healthcare in the United Kingdom can involve everything from routine meetings with a GP (General Practitioner) to major surgery and everything in between. The majority of universities have a doctor's office on their campus. The understudies who are enrolled in full-time programs are eligible for a variety of medical benefits. The National Health Scheme provides free or subsidised treatment for a period of up to a year and a half or longer. This means that the candidate will not have to be concerned about the financial implications of his or her health. This resource is available exclusively to those candidates who are accepted into full-time programs at the universities in the United Kingdom. When a student is enrolled for at least six months with the NHS (National Health Scheme), he or she is eligible for free or heavily subsidized medical treatment. In addition to this, private/non-sponsored schools and universities in the United Kingdom provide medical benefits to its students as well.
UK's landscape and history
The United Kingdom has a long and illustrious history. Beautiful villages, majestic castles, rocky coastlines, undulating landscapes, and dense forests invite you to become lost in the scenery of this region. The region is well-known for its diverse and rich cultural heritage. The United Kingdom is a popular tourist and educational destination for people from all over the world. A candidate will have the opportunity to mingle with, meet, and connect with members of a variety of international communities. This, in turn, provides a comfortable, familiar, and ideal atmosphere in which to gain new experiences. The United Kingdom is deep in history and is an exceedingly intriguing destination to live and study due to its rich cultural heritage. There is always something interesting to see and do in this region because of its many historic buildings, such as castles, and historic towns.
It is also home to some of the most prestigious museums and art galleries in the world. If you are interested in English literature, Stratford-upon-Avon, the birthplace of William Shakespeare, and the British Library are both worthwhile stops. Do you have a STEM degree? But what about the Science Museum in London? The United Kingdom is a welcoming and accepting place with a great diversity of cultural traditions. There are numerous multinational communities in the United Kingdom that give a familiar and comfortable setting for residents while also providing opportunities for new experiences and the opportunity to share culture with the rest of the country.
You'll find a dynamic mix of restaurants, nightlife, and independent stores in whatever university town you select, no matter where you live in the world. So, whether you're interested in history or the high life, the United Kingdom is a wise decision!
This will interests you; Top 21 Scholarships for Undergraduate California Students 2022
Studying and learning English at the most ideal location possible
When it comes to the global stage, the English language is incredibly significant. Employers are looking for applicants that speak the best English possible, and there is no other way to do this. Because it is the birthplace of the most widely spoken English language in the world, the United Kingdom provides the finest environment for applicants to improve their language abilities and develop a career path. The United Kingdom is the birthplace of the English language, and it has a well-deserved reputation for academic achievement, making it an excellent place to learn the language. English is the common language that brings foreign students from all over the world together, and over 500,000 international students decided to study in the United States in 2019-20.
Because English is spoken by more than 95 percent of the people in the United Kingdom, you'll be surrounded by the language, which will help you learn it more quickly and apply your newfound knowledge in real-world situations. When you study English in the United Kingdom, you will become acquainted with the many British accents, expressions, and vocabulary. English is a universal language, and it's fun to experiment with different ways of expressing yourself. Aside from that, immersing yourself in the English language will make learning the specialty language of your chosen degree field much easier as well.
High Rate of Employability 
The United Kingdom is well-known for being home to several of the world's greatest institutions of higher learning, and with that distinction comes a high level of graduate employability. As a consequence of the QS Graduate Employability Rankings 2019, which were released this week, the results show that 52 UK institutions are ranked among the world's top 500 for graduate employability this year – 14 of which are ranked among the world's top 100 universities. Employers all over the world are looking for high-quality graduates that possess a variety of specialized skills, including effective and critical thinking. Education in the United Kingdom is well-regarded throughout the world. Increased educational and professional recognition enhances the likelihood that an applicant will be hired for a suitable position and earn a better wage. Education in the United Kingdom boosts a candidate's chances of finding work in his or her field of study. The student visa for the United Kingdom permits them to work up to 20 hours per week, providing them with the opportunity to earn much-needed income to assist them with their studies and living expenses. Work placements and internships are regularly available through partnerships between colleges and notable corporations in the United Kingdom. Work experience is an excellent approach to improve your employability in the future while also improving your language abilities.
When you do decide to go on, the United Kingdom's reputation for academic achievement will also benefit your long-term employment opportunities — it's a win-win situation for everyone.
Do you care to study in Belgium, then check this out; Best Universities in Belgium 2022
Scholarship Support for international students 
Students from a variety of nations can benefit from hundreds of scholarships, bursaries, and other forms of financial assistance provided by the United Kingdom government. They recognize that financing your studies abroad can be a difficult task to accomplish. You must carefully consider your financial situation and how you can obtain the best education possible with the resources available to you.
They are delighted to inform you that fees in the United Kingdom are between £2,000 and £3,000 less expensive than those in the United States and Australia, respectively. Additionally, their visa application fees are less expensive! Courses in the United Kingdom are often shorter than those in other nations. The majority of undergraduate courses require three years to complete, while postgraduate courses only one year. As a result, your tuition fees and living expenses are reduced significantly.
Shorter degrees
When it comes to the reasons why you should study in the United Kingdom, this is one of the most compelling arguments for doing so. In other countries, most undergraduate courses can take up to four or five years to complete before a student is eligible to graduate.
However, in the United Kingdom, there are shorter undergraduate degrees that can be completed in as little as three years; courses that last only two years are also becoming increasingly popular. Short postgraduate courses are also available in the United Kingdom, with some courses taking as little as 12 months to complete before granting graduation. When we talk about learning, we're talking about learning that incorporates both practical and theoretical skills. Many options exist for students to learn about a certain business in a short amount of time as a result of this program. Taking short courses is mostly for the purpose of developing and upskilling your present skill set.
 Work and Study in the UK
If you want to work in the United Kingdom while studying, you must adhere to two key restrictions: those imposed by your university and those imposed by government-run official institutions. Before engaging with state officials, you must first make certain that your university does not have any restrictions on your ability to work. Furthermore, your university, in accordance with your degree of study, may place restrictions on your working hours, in addition to any legislative restrictions.
International students can readily obtain part-time employment in the United Kingdom, particularly in large cities such as London. There are certain universities that will only allow you to work on their campus, but don't be concerned, because there are still plenty of possibilities available to you elsewhere. However, before venturing out to look for part-time work, make sure you're qualified for the position in question. Everything begins with your Tier 4 visa, which is the official student visa in the United Kingdom. The first and most important factor to consider is your age. If you are under the age of 16 and do not have a Tier 4 (General 4) visa, you are ineligible to work in the United Kingdom.
Following your confirmation that you are permitted to work in the United Kingdom, you will need to determine the type of work you are interested in doing. While studying in the United Kingdom, you are not permitted to work in some occupations. When you have a Tier 4 visa, you are not permitted to participate in any of the following activities (whether paid or unpaid):
Being self-employed or working as a freelancer is an option.
Commence commercial operations.
Job that is full-time and permanent
Professional athletes, including coaches, compete on a regular basis.
Work as a performer or entertainment
If you're not already in the workforce as a dentist or doctor-in-training, you can work as a foundation program student.
Looking forward to a degree in Law, this is for you; 7 Law Scholarships for International Students
A  Gateway to Europe
The United Kingdom's internationalism is one of its greatest assets. Members of practically every country inhabit the streets of London, which is particularly multicultural. It is the most developed financial center on the planet, and it is often regarded as a safe haven in these difficult times. Furthermore, establishing a business in the United Kingdom is simple and inexpensive.
A simple visa application process
Tier 2 (General) visa holders can enter the UK up to 14 days before to the start date listed on their certificate of sponsorship. In this way, workers may settle in and take use of any destination services that may be available to help them adjust to life in the UK more easily. Obtaining a visa to enter the United Kingdom is an easy and fair process. The processing time for a UK student visa is typically three weeks, and the fee is $348.
Students in the United Kingdom have the opportunity to experiment with new concepts and methods of thinking. Individual study is encouraged, but students are also required to participate in group activities that necessitate peer contact. Classroom debates, debates, and quizzes are common ways for teachers to boost students' confidence and encourage critical and creative thinking in the classroom. For ages, the country's educational system has been of the highest caliber. That is to say, British universities are consistently ranked among the best in the world.
For international students, the United Kingdom is an excellent alternative. A huge number of international students attend its universities, making it a welcoming environment.
In addition, this is only getting worse. That's a good reason to study in the United Kingdom, for sure. International students can also work while they attend school and receive financial aid from the government, which helps alleviate some of their financial burdens.
Students who attend UK colleges may expect their degrees to be recognized and acknowledged around the world, making it a viable option.